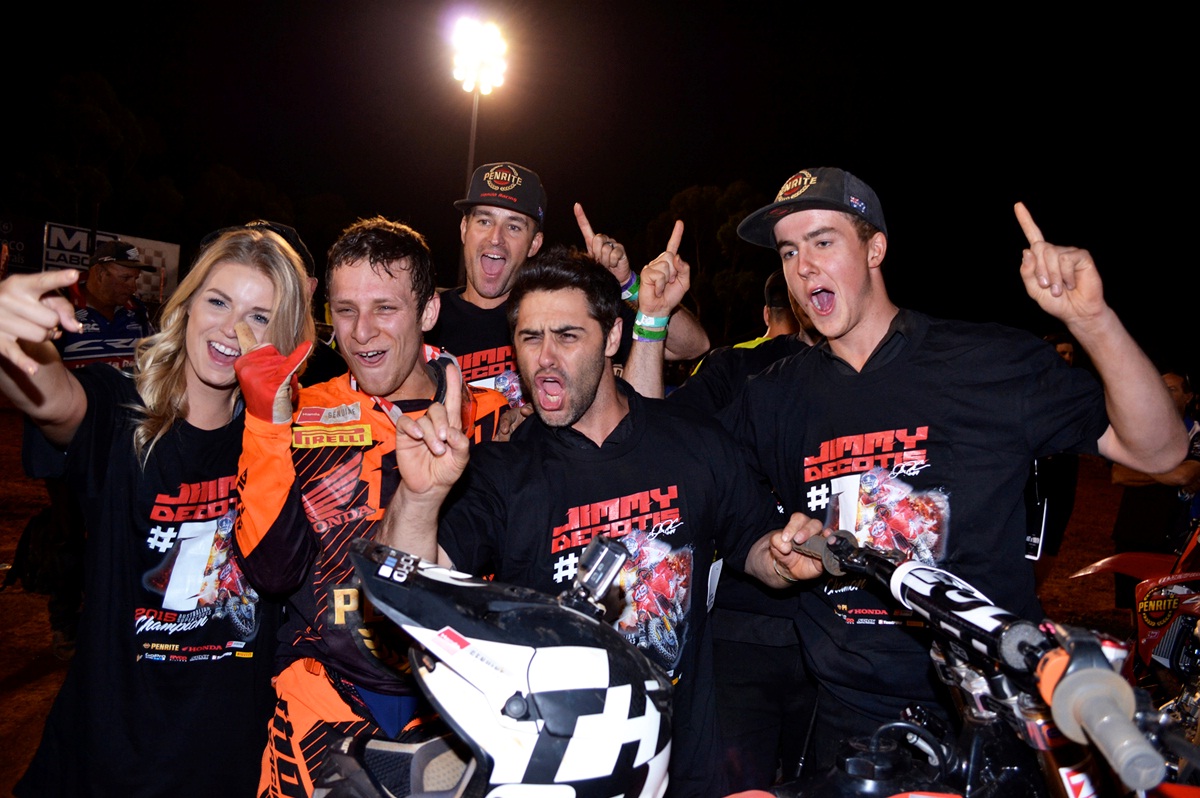 American ace completes his tour down under as 2015 SX2 champion.
By Hayden Gregory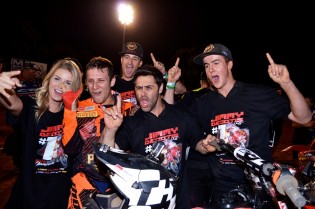 A seventh place finish was more than enough for the pint sized superstar to take home his first Australian title at Knights Stadium. An early crash with Geran Stapleton left Decotis deep in the field, but in no threat of losing his 2015 crown.
Out in front Dylan Wills was taking it to the pack before running into rear suspension issues. As his hopes were mechanically dashed, Lewis Woods, Wade Hunter and Jackson Richardson moved into the opening positions. An intense battle followed with the riders charging towards a final round victory. As the chequered flag waved for the last time in the SX2 class it was Richardson who took the glory, closely followed by Hunter in second and Woods in third.
"I felt fast all day and really liked the track," Richardson said.
"But then when I was mid-pack out of the start in the Final, I just had to concentrate on putting down fast laps and getting through to the front, which is what I was able to do. Then when I got the lead, I just kept clicking off the laps to the finish, and to get the win is just the best way possible to wind out the Championship."
Richardson's final round victory was enough to land second place in the 2015 championship. Meanwhile fellow Penrite Honda rider Decotis was a well deserved champion. The American was the form rider for the series, winning four rounds outright to build a cult following amongst the Australian fans.
"Man, what a night!" enthused Decotis.
"That first turn was just crazy and after I finally got back on the bike and got going, I knew I would have to charge hard and fight to win this Championship.
"But I knew what I had to do and once I came through and got to seventh, I knew that would be enough to get the job done.
"I'm just rapt for the whole Penrite Honda team, and everyone at Honda, and all the sponsors that made this Championship possible.
"I've had the best time here in Australia, the fans are awesome, and to be taking home the Championship, I couldn't have asked for more."
Behind the Penrite riders, Lewis Woods claimed third place overall in a fitting end to the 2015 season.