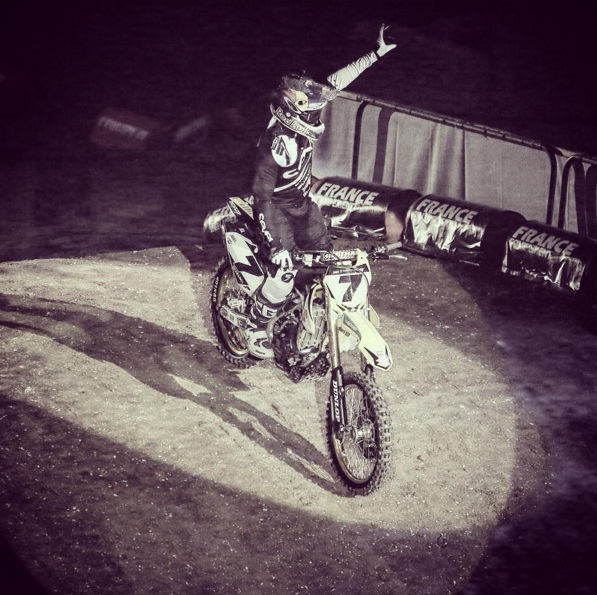 James Stewart has taken to Instagram to share an injury update with his fans.
By Hayden Gregory
Stewarts' post reads as follows:
therealjs7: Hey guys, just want to keep you all in the loop. As you probably all know, I went down in Paris and hurt my ankle a week or so ago. Nothing is broken but there's some pretty good damage and after all the tests the doctor tells me I have a lot of work & rehab to go through in order to make the gate at A1. Needless to say, I'm pretty devastated . . . it seems my only luck has been bad luck lately. I'm bummed because the last thing I want to do is let down the fans, especially you all in Australia. Again I'm truly sorry and wish I had better news for all of us. I really appreciate all of your support.
Unfortunately for Aussie fans it seems like Stewart will not be heading down under to complete at the AUS-X Open. In what has been a whirlwind couple of weeks for all involved – fans, organisers, riders and media, at least some exciting news is starting to trickle through in wake up the Stewart drama.
It was confirmed over night that Ricky Carmichael and Copper Webb will be attending the event, with RC facing off against Chad Reed in a special one on one showcase. Meanwhile Webb will compete in the SX1 class battling the likes of Reed, Moss and Reardon.
While we still wait for official confirmation you can be assured that with or without Stewart the AUS-X Open will provide for a huge couple of days of entertainment.