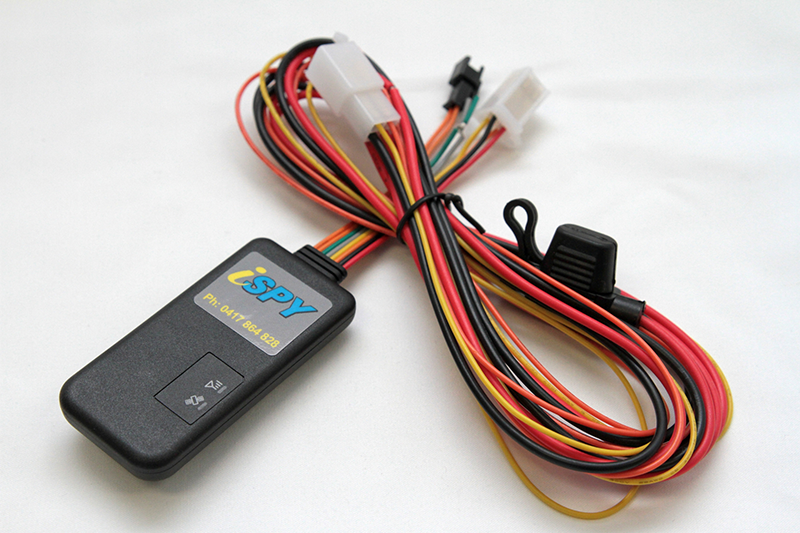 Please come and collect your stolen bike
Ever had that awful feeling of opening the garage door to find your dirt bike gone? Sydney based motorcycle enthusiast Darren Connelly and well known motorcycle technician Darren 'Thommo' Thompson have both experienced this frustration on more than one occasion.
With both being well aware of the desire to track a stolen bike and ultimately the recovery they decided to combine their skills and this lead to the development of the iSPY motorcycle GPS tracking system.
After two years of research, development and testing the company iSPY have now launched the 525 GPS tracking unit for motorcycles. The brief was simple: it had to be rugged, waterproof, small enough to be effectively hidden on the bike and cost less than a dollar a day.
The result is a unit that measures only 79mm long, 38mm wide and a mere 13.5mm thick (that's approximately the volume of a standard head light relay or a flasher unit). An inconspicuous grey in colour, the unit sits in with the rest of the bike's electrical system whilst transmitting a signal that you can track on your smart phone.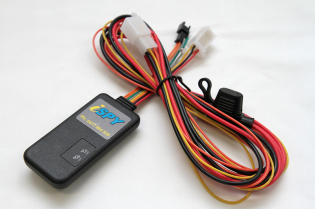 Darren tells us "with iSPY you can log onto your account and see that your bike is where you left it. With the Geo Fence feature you can put an imaginary boundary around your property from 20m to 1km and if your unit crosses that line, you instantly get an SMS stating that it has been removed and asking is it ok or should iSPY contact police on your behalf."
Thommo added "Every time your bike gets started, you will receive an SMS advising you it's started, whoever attempts to take your bike has no idea that you know where they are and that they are going to get a visit real soon."
Product: iSPY 525 GPS tracking unit
RRP: $269 includes unit and annual monitoring fee.
Contact:  Phone : 0417 864 828
Email: info@ispygps.com.au
Website: www.ispygps.com.au
Available from: all good motorcycle stores Australia wide.