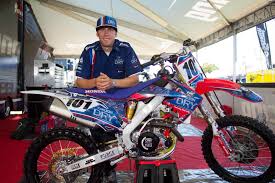 Carlton Dry Honda's Ben Townley was air lifted from the Coonabarabran circuit over the weekend after injuring himself during practice at Round 2 of the MX Nationals.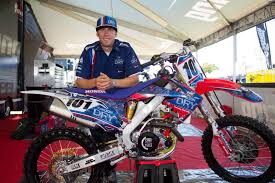 Unfortunately, Townley only made it to the fifth corner in the first green flag lap of practice for the weekend, when the crash happened.
While there is yet to be an official update on Townley's injuries, word is a dislocated hip will keep him sidelined for the rest of this years racing season.
It's another stroke of bad luck for Townley, who has suffered an injury plagued few years. To add salt to the wound he was signed up to race for Chad Reed's Two Two Motorsports in the upcoming AMA Motocross Championship, which now looks unlikely.
While we wait for official word Dirt Action wishes Ben a speedy recovery and fingers crossed it's not as bad as first thought…