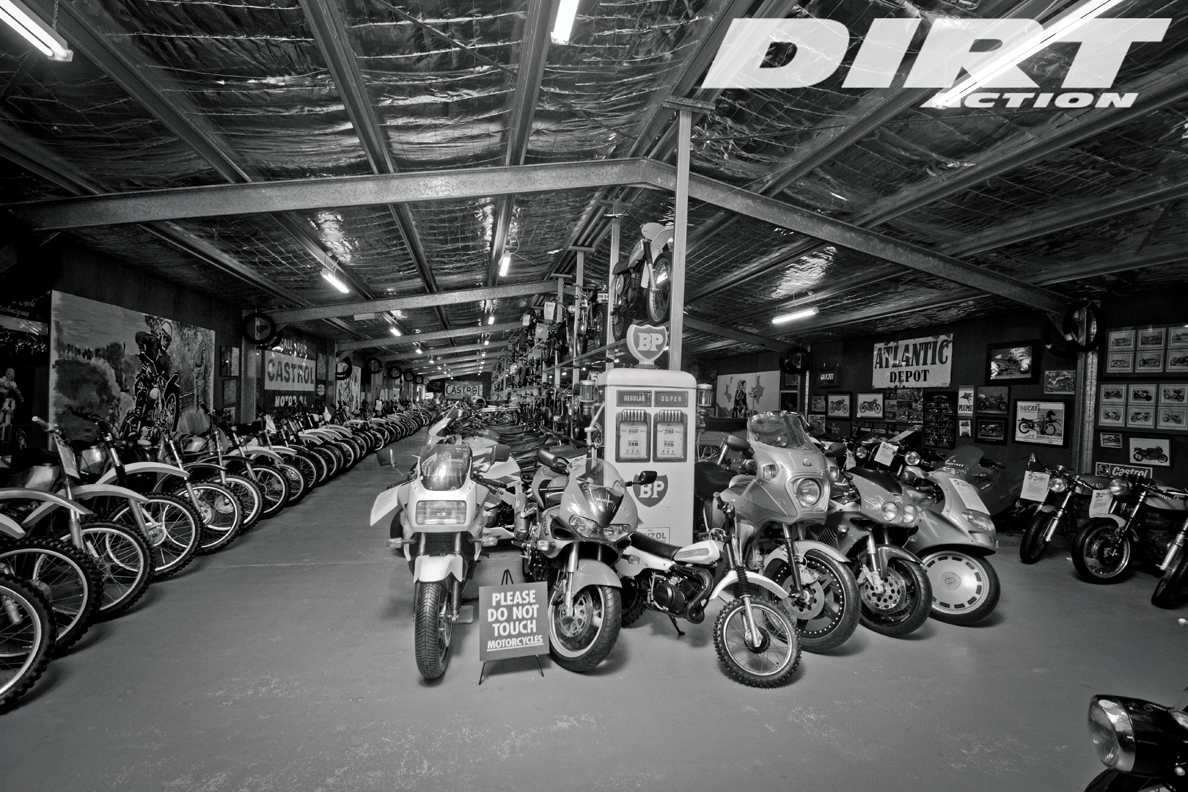 MATT BERNARD TAKES A TOUR OF THE NABIAC MOTORCYCLE MUSEUM
I've driven past the Nabiac Motorcycle Museum sign countless times while heading north yet never called in. On a recent trip to Taree for the Troy Bayliss Classic (which you can read about elsewhere in this issue), I took the exit to check out what the museum has to offer.
The National Motorcycle Museum was started by Brian and Margaret Kelleher and was originally located in Mitchell, ACT. After a 1988 Bureau of Statistics report that stated many of our motorcycles were headed overseas, they started the museum — not only for their own personal collection but for the bikes that were covered in dust and cobwebs in many sheds around Australia.
After 10 years, the museum moved to the town of Nabiac, 140km north of Newcastle.
WHAT'S THERE
There are more than 800 motorcycles in three sections of a U-shaped building. Motocross, scrambler, road, race, speedway, army and other styles of motorcycles are all on display.
The rooms are filled handlebar to handlebar with motorcycles as well as trophies, framed images, old magazine clippings, apparel and other memorabilia retelling motorcycle history. Many of the motorcycles are owned by the Kelleher family and the rest are made up of machines on loan to the museum.
MAKE SURE YOU CHECK OUT …
The Dale Buggins display is a must-see. His original bike sits in pride of place while the walls are covered with newspaper articles, images and his riding gear.
The Honda XR75, restored to its original state, is in amazing condition.
Keep your eye out for some of the old trophies which date back to early 1900s.
Some of the old engines on display are very cool.
The majority of the dirtbikes are in the one shed. Head in and turn left.
HOW TO GET THERE
The Museum is in Nabiac, on the mid-north coast of NSW. Nabiac is on the Pacific Highway 140km north of Newcastle and 28km south of Taree. Enter the museum via Clarkson Street, Nabiac.
WHERE TO STAY
Nabiac is only a small town, so accommodation is fairly limited. A quick ride or drive up the highway to Taree. Around Taree and Forster you'll find ample accommodation.
Nabiac Caravan Park
Ph: (02) 6554 1213
Riverside Holiday Park, Failford
Ph: (02) 6554 3144
Nabiac Hotel/Motel
Ph: (02) 6554 1210
MORE INFORMATION: www.nationalmotorcyclemuseum.com.au
Want more articles like this? Subscribe to Dirt Action Magazine.