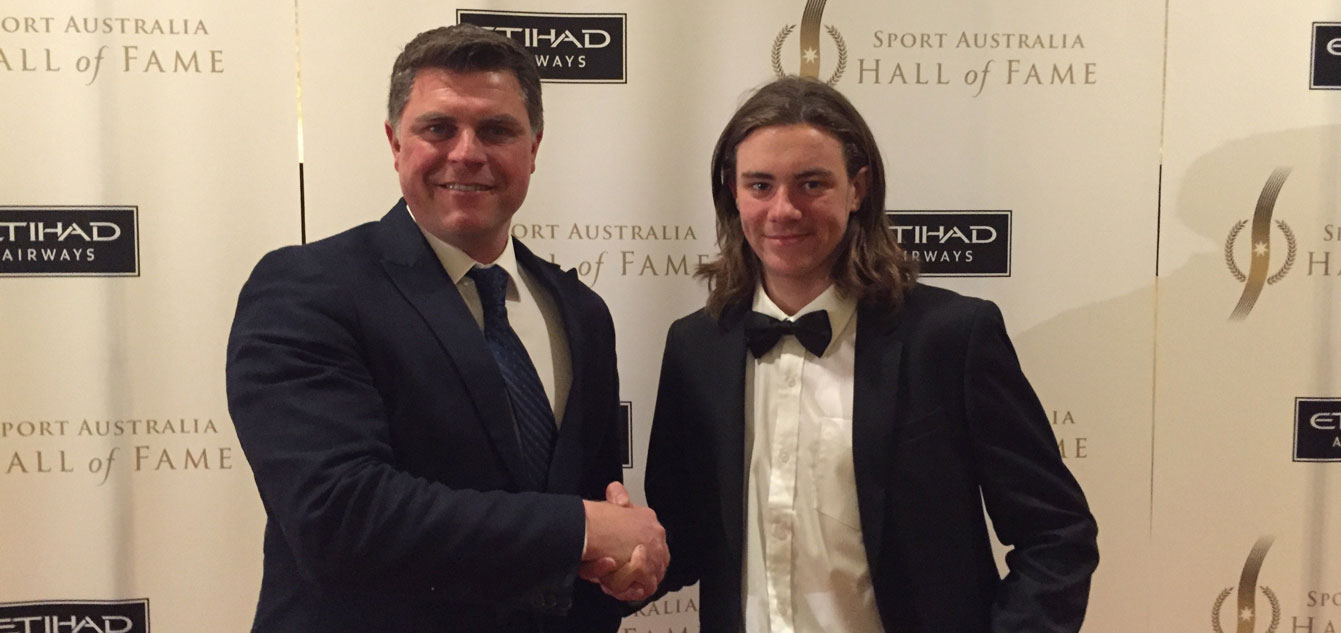 Motorcycling Australia would like to congratulate Motocross rider Caleb Grothues on being the successful candidate of the 2017 Sport Australia Scholarship and Mentoring Program.
Press Release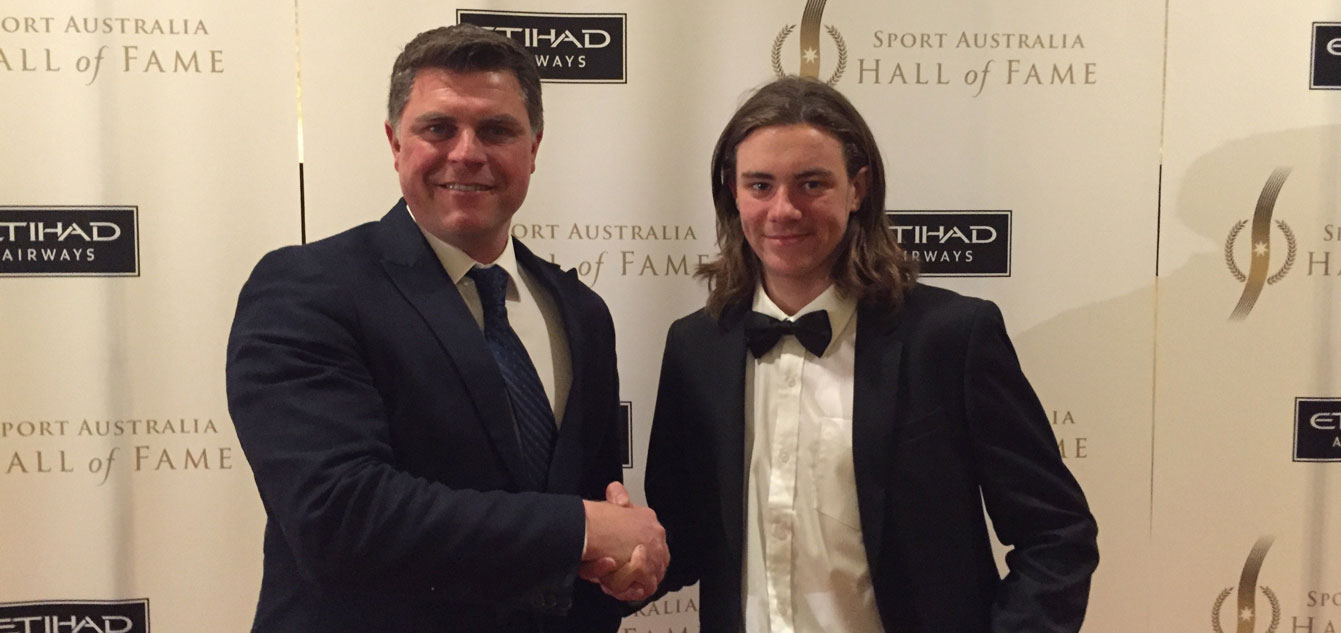 Western Australian local Caleb Grothues was one of five young sporting individuals who last night was presented with a return economy flight from Etihad Airways to help with international training and competition, $5,000 funding grant to assist with sporting related costs and a Sports Australia Hall of Fame member to mentor Grothues for the remainder of 2017.
Kickboxing legend Stan Longinidis was paired with Grothues as his mentor to assist with more than just technique in the discipline. Longinidis will support Grothues in his Motocross career throughout 2017, through challenges that athletes face off the bike.
Already a World Champion at age 12 Grothues has had to already overcome challenging and difficult times as a young 16-year-old athlete. Last night Grothues shared what an honour it was to receive this Scholarship and Mentoring program and explained Longinidis's contribution as a mentor.
"I kind of thought when I received the phone call telling me that I had gotten the scholarship that it was a joke to be honest," Grothues shared.
"I was like 'you're dreaming; it would never happen'. I think they had looked in to what I had done, how I have come back from my injury and everything that has happened, and it just went from there.
"This is awesome to be mentored by someone like Stan. Stan is a good guy, and he has done a lot in his career.
"A boxing situation is similar to a Motocross situation. When you get out on track it's only up to you, and when he gets out in the ring it's only up to him. He knows what it takes to be a champion.
"It will help me to set up my mind frame and control it a bit better than what I can, it's really just like a therapist. It's good to be mentored by someone outside the discipline because you get a different opinion on things, which makes it easier on me because you get to an outside perspective," he finished.
Grothues also shared last night that no matter how his career plays out, he hopes to give back to the sport just like the support he received last night. Although his plans for next year are still undecided, Grothues will focus his attention on preparing and training for the 2017 season, now with Stan Longinidis as a mentor.