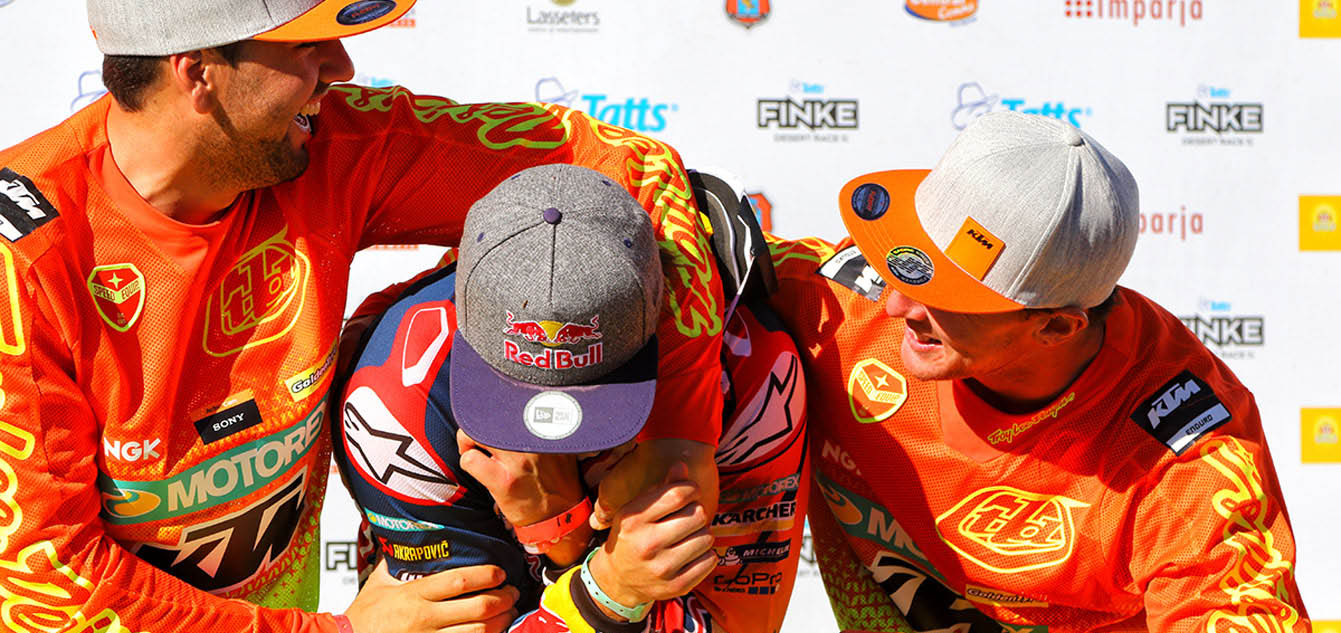 Toby Price, Tye Simmonds and David Walsh all landed on the 2016 podium.
By Hayden Gregory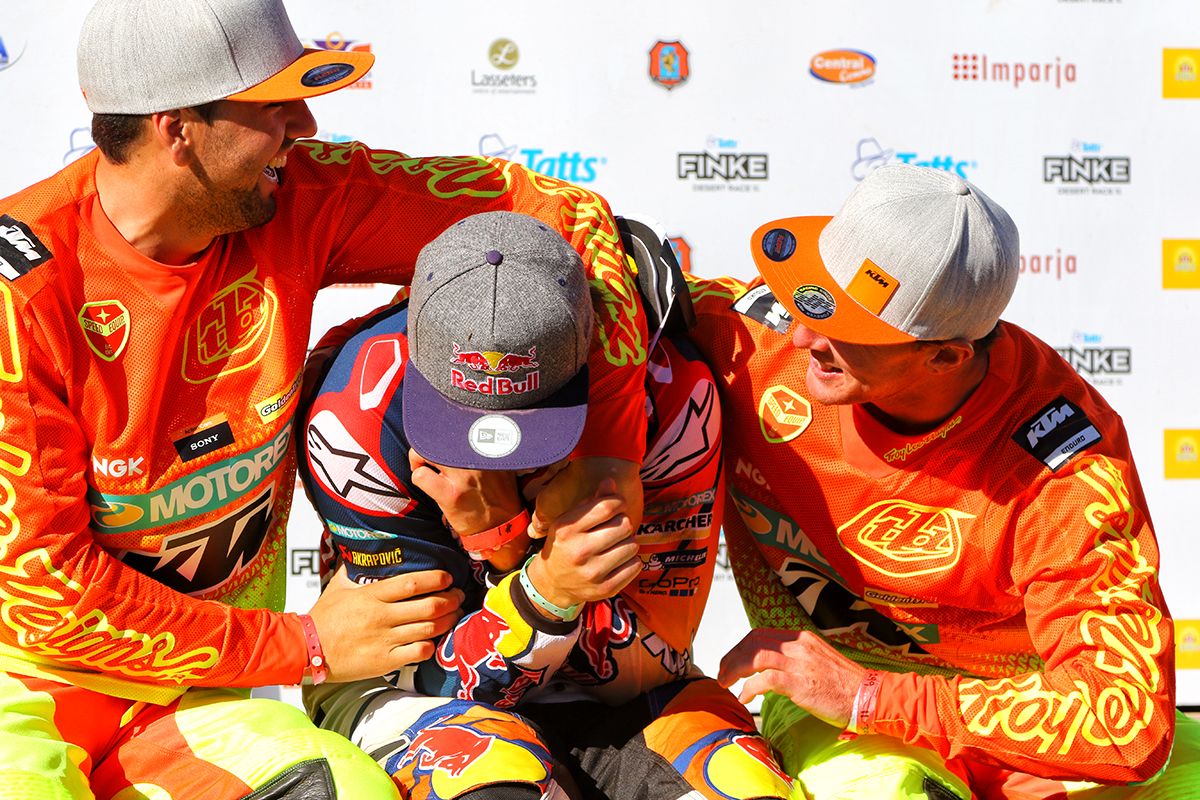 The KTM off-road team has made an overwhelming statement at the 2016 Tatts Finke Desert Race, claiming all three spots on the podium. The challenging two day, 400km return journey saw Toby Price win his fifth Finke title closely followed by second time runner up Tye Simmonds and veteran David Walsh.
Team Manager Ben Grabham was ecstatic with the results and full of praise for his riders.
"The boys going 1-2-3 is just amazing," Grabham exclaimed. "It's the biggest effort we've put it in up here by far, and it definitely paid off. Toby did the amazing as he always does with the truck and the bike and he rode a flawless race, he didn't put a foot wrong and he kept the boys chasing all weekend.
"Toby felt that it was a benefit to get a look at the track in the morning, but it was still very impressive to watch it all unfold, including the simple logistics of it. For him to go six minutes faster than last year shows the level the boys at the front are pushing at these days.
"Tye was a lot closer to Toby than he was last year. He rode a very strong second; and he should be very happy with his ride, the same with Walshy. We didn't say too much before the race but Walshy had two very big crashes about two weeks ago. We were doing race simulations and he flipped the big girl doing 160-170 kmh. He did a good job of trying to destroy the bike and himself. He had a cut in the palm of his hand you could stick two 20-cent coins in, and his back looked like he had been dragged down the tar, so to bounce back from that and still challenge these boys and put it on the podium, it's pretty impressive.
Grabham was also quick to mention the huge team involvement that goes on behind the scenes with a race like Finke.
"There's so much team involvement for Finke. Obviously it starts at the headquarters in Perth and the race team at Emu Plains, but we probably have another 50 to 60 outside people and businesses and sponsors and key people that, without 'em, we couldn't even dream of doing what we do," he finished.