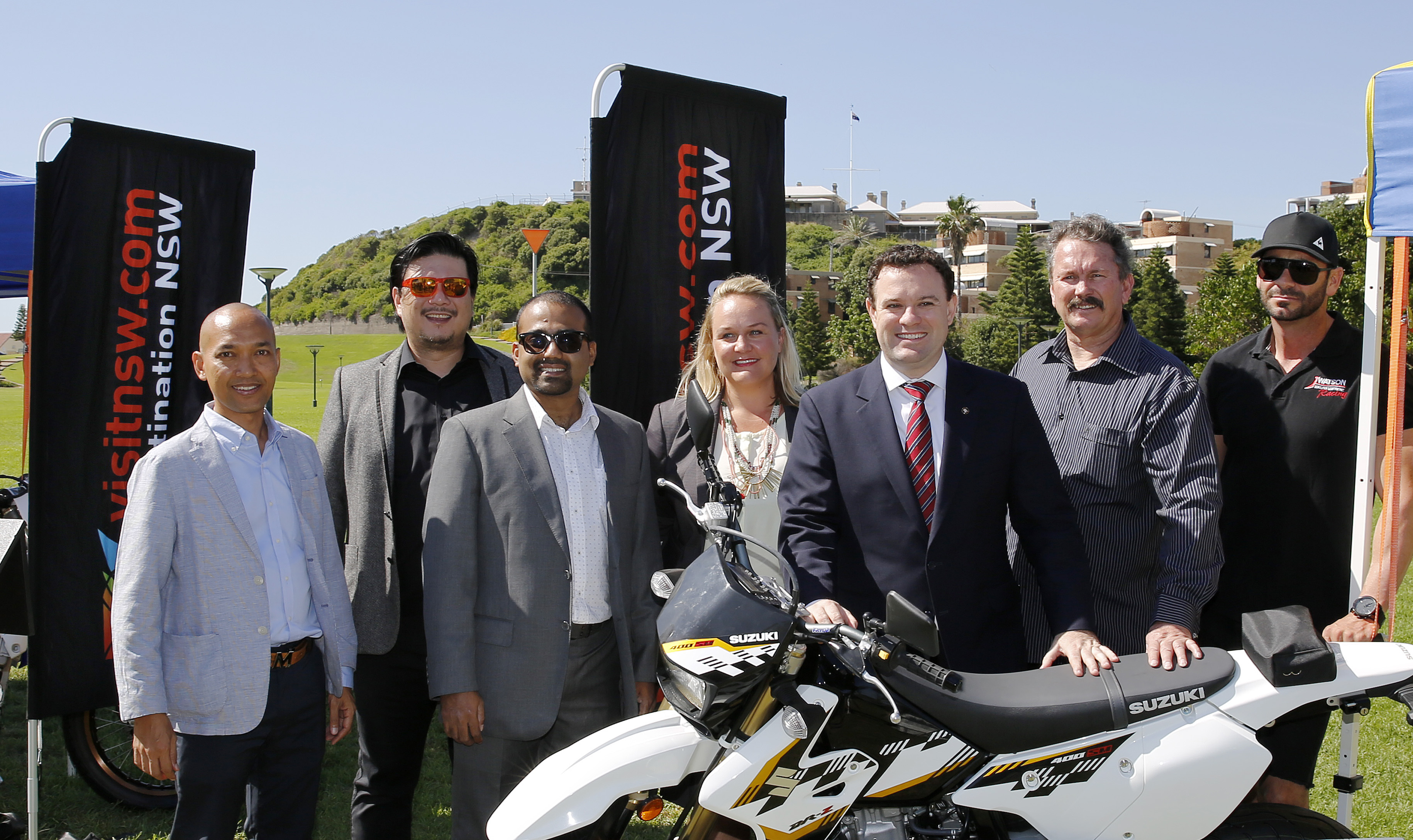 The city of Newcastle is widely acknowledged as one of the top surfing destinations in Australia but on the 3rd and 4th of September the Newcastle foreshore will be the draw card in a unique two wheeled showdown.
Press Release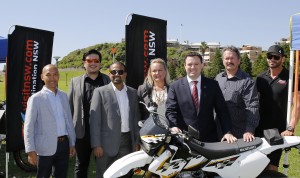 With the support of Destination NSW, Tourism Hunter and the Newcastle City Council, promoter Graeme Boyd of Boyd Events has secured a three year contract to host a round of the FIM Asia Supermoto Championships as part of the Watson Demolition & Earthworks Newcastle City SuperMoto.
It is a first for Australia and the region to be selected for a FIM Asia event. The event will be the first round of the Championship, bringing 20 riders and 30 officials as well as hundreds of overseas spectators.
Sathes Mayachandran, CEO of championship promoter, Asia Supersports Group said "Newcastle is a hidden jewel and this event will help expose the region to a new tourist market ."
Mr. Boyd is confident the event will enhance the Hunter's reputation as both a tourist destination and an international motorcycle stronghold."I am expecting at least 2,000 motorcycles to visit the city over the Fathers Day weekend."
Supermoto is a fusion of road racing and motocross aboard a derivative of a motocross bike that is equipped with road style wheels and brakes. The track is compact and tight – part road and part dirt. The event is unique as it incorporates Wharf Road as the tarmac segment and weaves into Foreshore Park for the purpose built dirt section. Riders come from various motorcycling disciplines each with different strengths. The result is racing that is technical, fast and often unpredictable.
Against the backdrop of Fort Scratchley spectators will be able to watch international riders including current Australian and 10x British champion Chris Hodgson and former world champion Boris Chambon as well as local heroes Broc Parkes and Troy Bayliss battle for supremacy. Competitors from Thailand, Indonesia, Japan, Malaysia, India and Taiwan will be vying for valuable points in their quest to be crowned the FIM Asia Champion.
While spectator entry is free, supermoto fans from further afield haven't been forgotten. A two hour highlights package will air locally on SBS and Fox sports as well as on Fox Sports Asia, MotorsTV (UK and Europe) and MavTV in the US.
With racing on both days the Watson Demolition & Earthworks Newcastle City SuperMoto event promises plenty of action and a great family friendly atmosphere. As well as the premier classes there will be ample entertainment with postie bike races, stunt riding and urban trials displays.