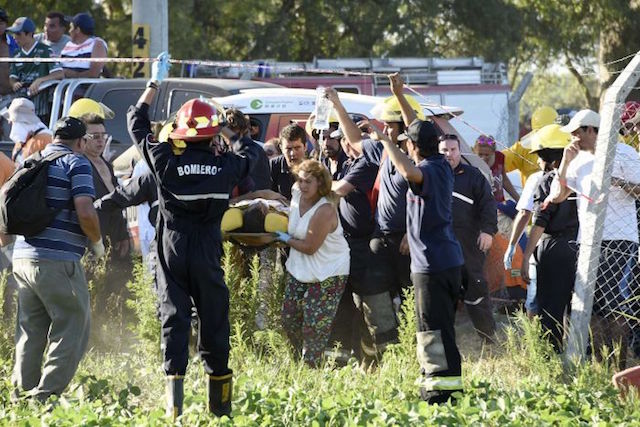 Horrific scenes have occurred at the Dakar Rally after a car reeled off the course into spectators during the prologue before an electrical storm caused cancellation of the first day.
By Hayden Gregory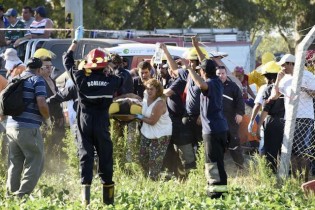 Chinese Mini driver Guo Meiling veered off the course at the 6.6 km mark of the 11km prologue, crashing into a number of spectators leaving four in a serious condition. Frantic scenes saw emergency services leap into action providing assistance to all those in need.
A man and his 10 year old son were the two most serious cases and they were rushed immediately to hospital. A pregnant women was also involved in the crash but is said to be in a stable condition.
"In total, we had 10 patients, including four children and one pregnant woman, who is OK," said Daniel Modesto, head of the local hospital.
The last incident involving spectators at the Dakar was in 2011, when similar scenes saw one person tragically killed.
All motorcycle riders were able to complete the prologue before the incident occurred later in the stage. These results will remain heading into day two after extreme weather conditions caused cancellation of day one. A series of storms and thick cloud cover meant race director Étienne Lavigne had to cancel the day to ensure competitor safety.
The second stage will see Honda's Joan Barreda lead the pack ahead of Husqvarna's Ruben Faria and Yamaha's Hélder Rodrigues. Australian KTM hopeful Toby Price will start in 16th. The stage will see competitors travel from Villa Carlos Paz to Termas de Rio Hondo facing a 450km timed special.
Bikes
1. Joan Barreda (ESP) 00:06:27
2. Ruben Faria (PRT) +00:00:00
3.Hélder Rodrigues (PRT) +00:00:03
4. Adrien Van Beveren (FRA) +00:00:04
5. Michael Metge (FRA) +00:00:08
10. Jordi Viladoms (ESP) +00:00:13
15. Matthias Walkner (AUT) +00:00:17
16. Toby Price (AUS) +00:00:18
23. Iván Cervantes (ESP) +00:00:22
106. Antoine Méo (FRA) +00:02:16