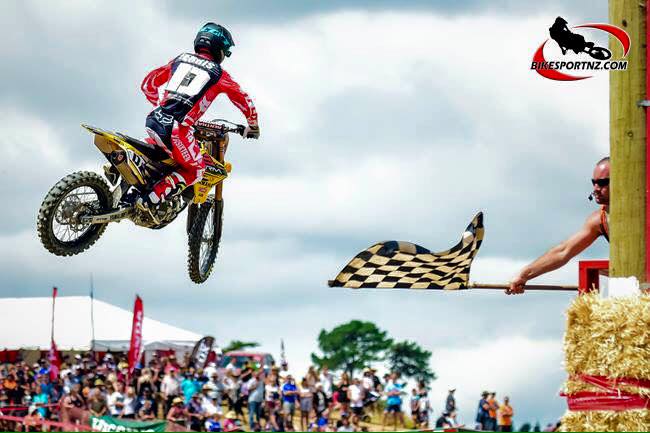 The Australian rider became the 28th rider to win the main event in his first ever attempt.
By Hayden Gregory
Defending champion and hometown hero Cody Cooper had some serious competition this year as returning MXGP riders Dean Ferris and Todd Waters crossed the ditch to have a crack at the Woodville title.
Holding strong in the MX1 races Cooper topped the overall by just four points to challenger Ferris. Jake Nicholls scored third for the day while Kiwi pair Rhys Carter and Hamish Harwood rounded out the top five.
The main invitational event followed and at the end of the five lap scramble it was Aussie Ferris who took the chequered flag. Looking comfortable on his YZ450F Ferris is firming as strong contender for this year's MX Nationals.
Cooper was a close second in the invitational while fellow Australian rider Todd Waters finished in third.
The riders will lock horns again next weekend as the 2016 NZ Motocross championships head to Timaru.
Invitation feature race results:
1. Dean Ferris (AUS)
2. Cody Cooper
3. Todd Waters (AUS)
4. Jake Nicholls
5. Daryl Hurley
6. Hamish Harwood
7. Brad Groombridge
8. Ethan Martens
9. Kayne Lamont
10. Kieran Scheele
MX1 results:
1. Cody Cooper
2. Dean Ferris (AUS)
3. Jake Nicholls
4. Rhys Carter
5. Hamish Harwood
6. Todd Waters (AUS)
7. Scott Columb
8. Daryl Hurley
9. Brad Groombridge
10. Kieran Scheele