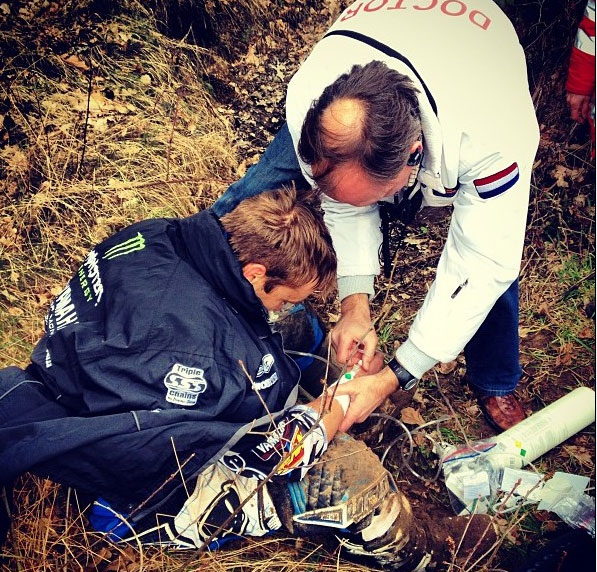 We have just received word that Dean Ferris has injured himself in a crash racing the opening round of the Dutch Motocross Championships at Halle, a circuit in the east of Holland.
Initial reports indicate a Broken collarbone, rib and a leaking lung. He is currently waiting for his lung to stabilize before heading back to Belgium for surgery on his collarbone.
We wish him well and will keep everyone updated as we learn more..