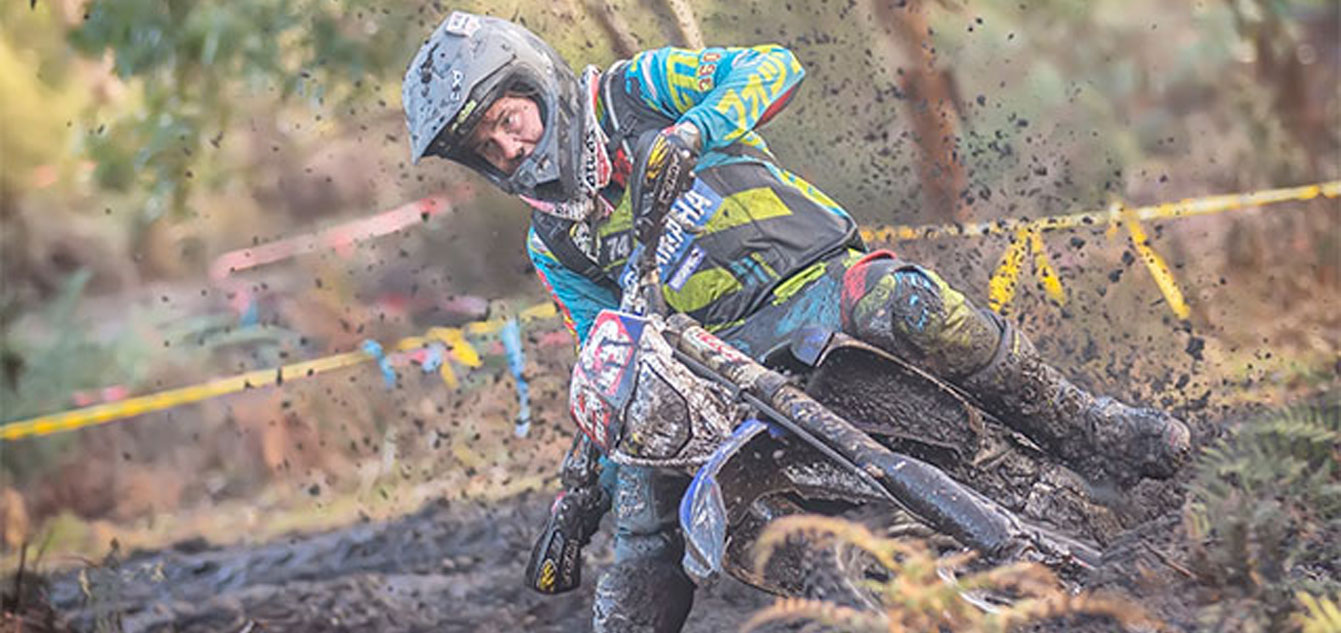 Tom McCormack and Chris Hollis had a difficult weekend on the testing Hedley course.
By Hayden Gregory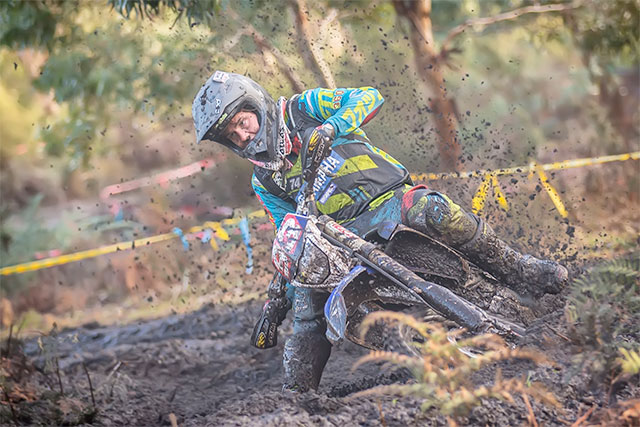 Round seven involved a three hour cross country with Tom McCormack making the most of the deep mud to finish sixth outright and second in the E2 class. The sprint format on Sunday fared completely different however as McCormack struggled to keep up, dropping to 18th outright and fifth in the E2 division.
"I felt great on Saturday and was riding well all day so I was really confident of a good day on Sunday," McCormack said. "But it didn't happen and I just couldn't get a flow going in the mud and really struggled. The other riders picked up a bit of speed and I lost a bit with the way I was riding and it showed in my result. 
"It was a tough weekend for everyone and the CDR Yamaha team did a great job of keeping us going in such harsh conditions so a huge thank you to everyone on the team," he ends.
Chris Hollis also struggled with the treacherous conditions improving from 13th on Saturday to finish 11th outright for the round. In what was a disappointing weekend Hollis managed to maintain fourth place outright for the championship and second in the E2 category.
"It really was a weekend to forget," Hollis explains. "I'm not the greatest sand rider but then when you add a heap of rain into the mix, I really find it hard but I managed to get through and score a few points.
"I'm still going ok in the standings but I need a good finish at the final four rounds to really challenge for the outright podium," he ends.
The Australian Off Road Championship continues on August 13-14 in Monkerai, NSW.