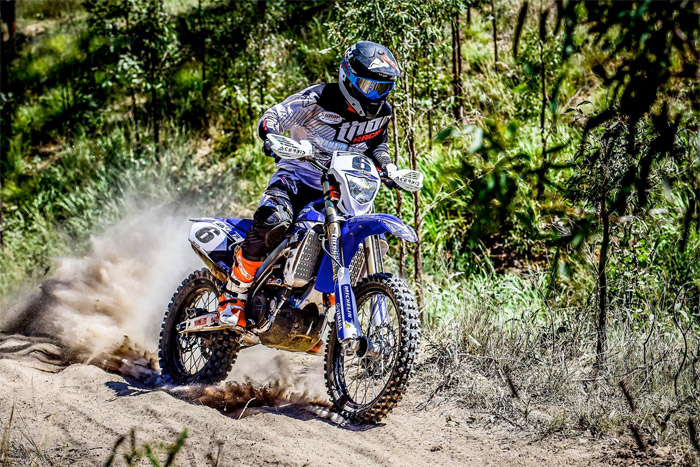 Active8 Yamaha rider Beau Ralston will jump aboard the WR480F for 2016
By Hayden Gregory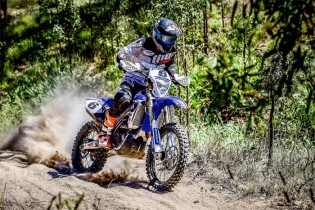 Ralston has made leaps and bounds in recent years transitioning from motocross to one of the country's leading off-road racers. The guidance of AJ Roberts assisted Ralston in a blockbuster 2015 season which included an E2 AORC victory and membership in an all conquering Australian ISDE team.
"Things have been going really well since I started doing the off-road races and it's been a continuous climb since day one, but I'm loving it," Ralston said. "Each year I face new challenges and set new goals and so far, with the help of the Active8 Yamaha team, I have been able to achieve those. Now in 2016 I have the responsibility of racing an all new bike in E3 and trying to secure another national championship for Yamaha."
Ralston has already showed some good form this year finishing runner up behind Josh Green at the opening round of the Queensland Enduro Series.
"It's always good to get a race under your belt before the first national event of the year just to ensure your testing and training are on the right track. The Queensland round showed things are progressing well and the race bike proved to be very effective in those conditions. 
"The new WR450F is a great platform for us to build a 480 and the extra power is noticeable but doesn't have any major effect on the handling so I have the best of both worlds now with a super powerful bike that can still be agile enough to get around in the tight stuff.

Ralston will jump on board the big bore when the first round of the Australian Off Road Championship kicks off on March 19-20 at Kilkivan in Queensland.