Jed Beaton has taken victory in Conondale for round seven of the 2016 Motul MX Nationals.
By Hayden Gregory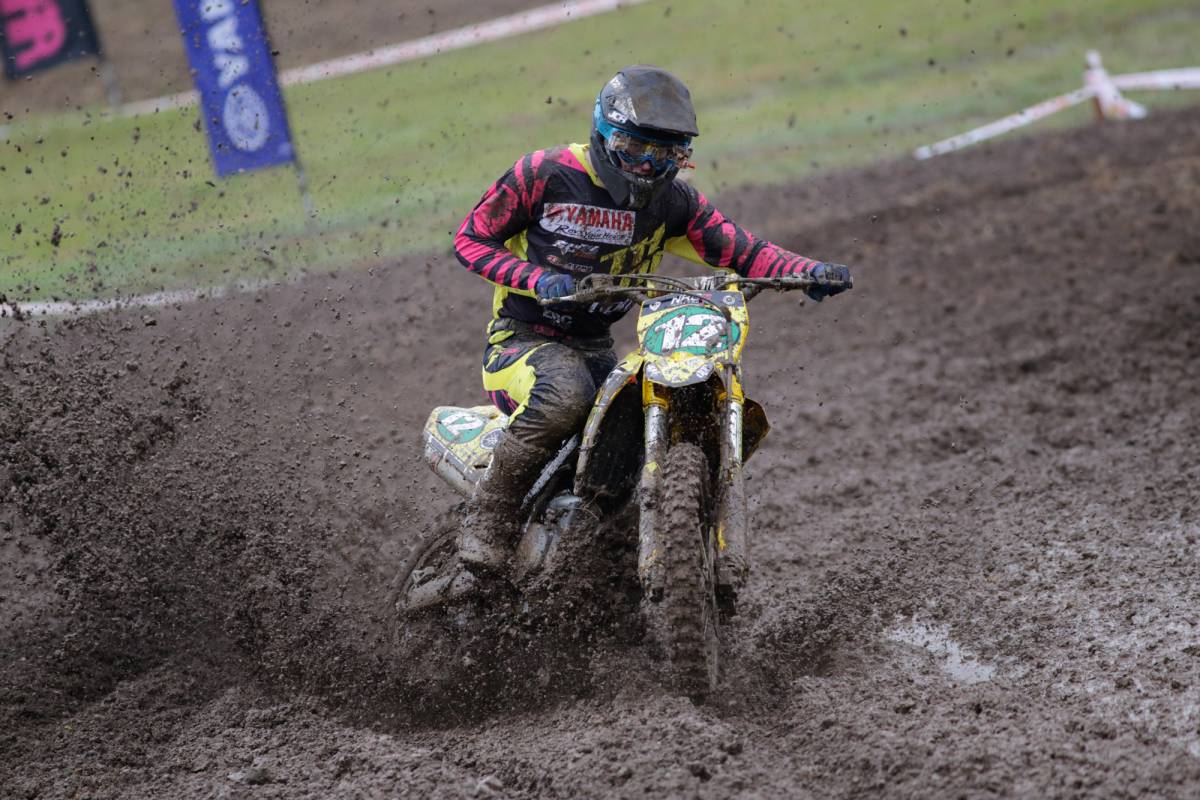 Serco Yamaha's Wilson Todd recorded the fastest lap in qualifying before Raceline Pirelli KTM's Dylan Wills secured the first MXStore holeshot of the day.
By lap two Wills had lost his lead to Nathan Crawford while Kale Makeham was also benefiting from a good start in third. Championship contenders Jed Beaton and Caleb Ward were deep back in the pack in ninth and 12th places respectively.
With less than ten minutes left in the moto, Beaton began to work his way forward making up four spaces in quick time to find himself in fifth. Crawford continued to assert his dominance out in front stretching a 24 second lead to Wills.
In the final few laps Beaton continued to press forward, moving into third place, before then also catching Wills for second. In a disappointing end Wills then crashed from his bike losing his podium position and dropping back to ninth. In a similar move through the pack, Caleb Ward had also made easy work of the other riders to climb into third place and salvage some vital championship points.
In moto two, Wills claimed his second holeshot of the day before Beaton moved into the race lead just a few turns later. Jayden Rykers pushed into second place while Wills held onto third ahead of Todd, Crawford and Ward.
Beaton soon began to check out on the field looking the favourite for round victory. The longer the race went the more comfortable he looked and as the chequered flag waved, Beaton proved too strong for the other riders.
Rykers impressed for second place while Wilson Todd won the battle for third.
Beaton secured round seven victory ahead of Crawford and Rykers moving within seven points of the championship lead.
"Today was a good day. I really want this championship, and like I said, I'm going to do everything I can to get it. I've been working really hard with Ross (Beaton) over the past two weeks, and it's paid off today," Beaton said.
"I was confident coming in to the weekend. Conondale is my favourite track so it didn't really matter what the conditions were like, I'd hoped that I would go well, and even with having so much rain and the track forming up the way it did, I knew we could do it.
"I got a bad start in the first race, but I managed to fight back and take second, then to take the win in the last race was awesome. We came here with a goal, and it all came together so I couldn't be happier."
With three rounds left to race the battle for the MX2 championship remains hotly contested with the top six riders separated by just 20 points.
Motul MX2 round seven results
1) Jed Beaton – 67 points
2) Nathan Crawford –  63 points
3) Jayden Rykers – 57 points
4) Caleb Ward – 56 points
5) Kale Makeham – 49 points
6) Dylan Wills – 47 points
7) Dean Porter – 45 points
8) Richie Evans – 45 points
9) Hamish Harwood – 43 points
10) Joel Wightman – 41 points
Motul MX2 Championship Standings
1) Nathan Crawford – 447 points
2) Jed Beaton – 440 points
3) Caleb Ward – 431 points
4) Jayden Rykers – 393 points
5) Wilson Todd – 354 points
6) Dylan Wills – 334 points
7) Hamish Harwood – 309 points
8) Joel Wightman – 299 points
9) Kyle Webster – 296 points
10) Dean Porter – 291 points