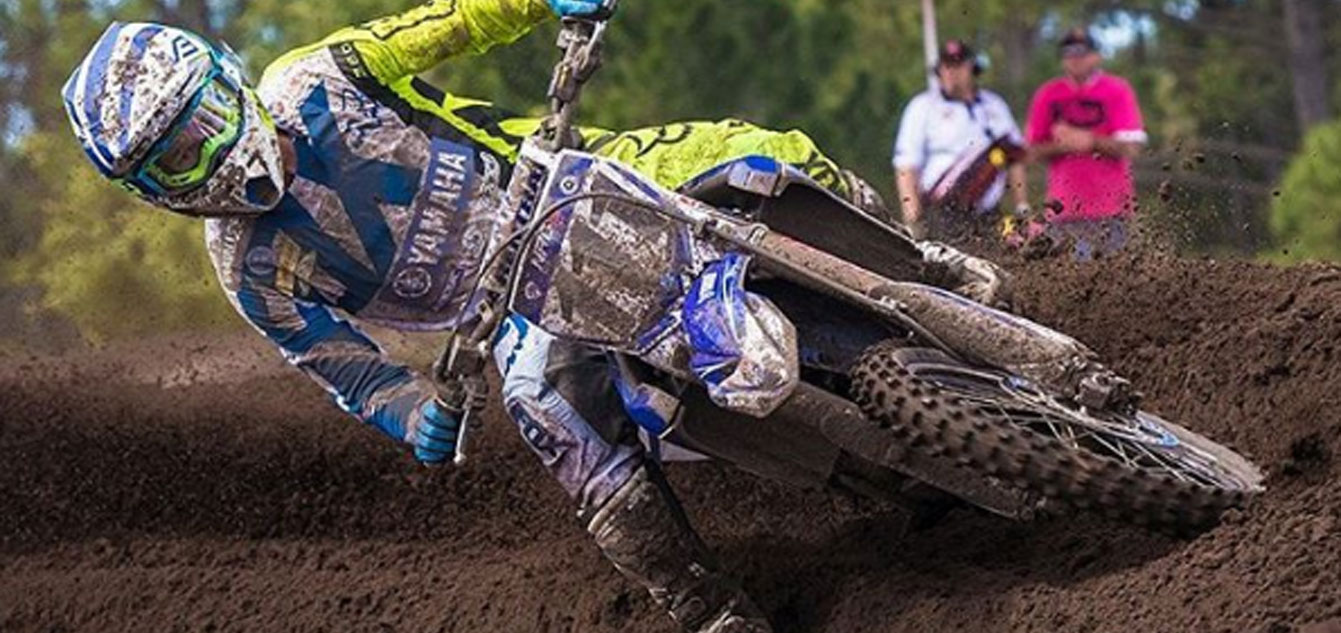 The CDR Yamaha rider has overcome a six point deficit to be awarded the 2016 title.
By Hayden Gregory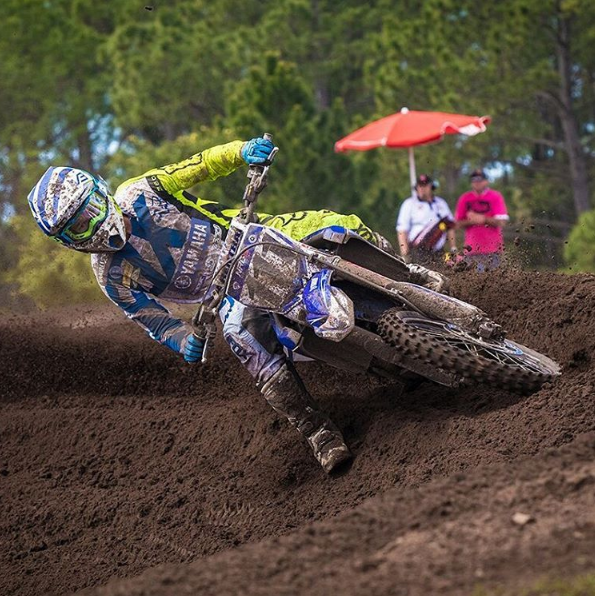 As the final round of Motul MX Nationals got underway, all eyes were on the premier class GoPro Superpole with much needed points up for grabs. As the fastest qualifier from Saturday, Dean Ferris decided to hit the track first and it paid dividends, clocking the fastest time and picking up three additional championship points. On the other end of the scale, Kirk Gibbs had a lap to forget, finishing fourth and missing out on the opportunity for crucial extra points.
The margin between Gibbs and Ferris closed to three as the Thor MX1 class lined up behind the gates for moto one.  In a dramatic few moments KTM's Gibbs scored the holeshot before his main threat Ferris, quickly assumed the race lead. A lap later Gibbs slipped to third with Todd Waters entering the mix and placing huge pressure on Ferris out front. A few turns later and Waters had his man while Gibbs fell yet another place back at the mercy of American Kyle Peters.
A huge spanner was thrown into the works when Feris was docked ten seconds for riding inside a marker but the Yamaha rider looked undeterred pressing forward to once again reclaim the lead from Waters.
In the second half of the moto Ferris began to check out on the field leaving Waters, Peters and Gibbs to fight it out for minor placings. As the chequered flag waved Ferris was the new championship leader, followed by Waters in second, Peters in third and Gibbs back in fourth.
The tides had suddenly changed with one final moto left in the season. Ferris now had a four point lead over Gibbs and spectators were set for an almighty showdown.
The second started in similar fashion to the first with Gibbs securing the MXStore holeshot ahead of Waters and Ferris. On lap three Ferris made a move on Waters placing his Yamaha in second place and in perfect position for the 2016 title.
Out in front Gibbs began to feel the pressure with all three riders within striking distance of the lead. In an outstanding burst of speed Waters rounded both riders up in quick succession to lead the moto. It didn't take long for Ferris to follow suit, making a huge move on Gibbs to all but wrap up the championship.
Waters began to extend his lead over the final few laps but all eyes were on the CDR Yamaha rider Ferris, who crossed the line in second place to clinch the 2016 Thor MX1 Motocross Championship.
"I'm so stoked to have gotten this championship. After Round 5 this year I knew it was going to be tough, but the whole team believed in me, and I believed in myself," Ferris shared.
"I've had a lot of speed on the track this year and I just needed to work out how to be consistent like Kirk Gibbs, and that's what I did. I wasn't outside the top two after Wanneroo."
"This is actually the first championship I've ever won. I'm 26, and honestly I thought I was going to do this eight years ago, but I didn't. I've had some really good results over the years but this is the first title so I'm absolutely ecstatic."
Wilson Coolair Motul Factory Suzuki's Todd Waters claimed round honours with a 2-1 scorecard ahead of Ferris and Gibbs.
"This weekend was exactly how we wanted to finish the season, and I've been chasing rounds like this all year," Waters said.
"A lot of times this season I've had a good first moto but things haven't played out so well in the second one, but today it was the other way round and did what we came here to do.
"I actually ran out of tear offs in the second race, and I just thought to myself, "I have got to get out in front", it just gave me that motivation to dig deep and I made it happen.
"I just rode my best today and let whatever happen happen, which has paid off, and I'm just wrapped to finish with one final podium and third in the championship."
Heading into the final round with the red plate placed a target on Kirk Gibbs back and he knew he would be up for a fight in Coolum. Unfortunately for the KTM rider the day didn't play out as he would have liked and despite the disappointment he remained optimistic and ready to shift his focus to the supercross season.
"Obviously I didn't want it to end that way but Dean and Todd probably rode a little bit better than I did today," Gibbs said. "So, it is what it is and I'm really happy with how the year went. I was on the podium nine times out of ten, and it is unusual for that not to win you the championship, but then, everyone thought Dean and Todd were going to walk away with it this year, so it's good that we were still fighting over the title until the last race.
"Obviously there can only be one winner at the end of the year, but still it's hard with how much effort everybody's put in. We would have loved to get the championship, and it was frustrating to have led this long and come up just short, but I think everyone realises that we put our heart and soul into it, we just weren't good enough this year. But we'll keep fighting, and we'll come back next year," Gibbs finished.
While many consider 666 to be the devils number, Dean Ferris would argue differently. The Yamaha rider finished the season with 666 points, Gibbs finished in second place on 660 points and Todd Waters picked up third on 647.
Thor MX1 round ten results
1) Todd Waters – 67 points
2) Dean Ferris – 67 points
3) Kirk Gibbs – 58 points
4) Kade Mosig – 54 points
5) Dylan Long – 49 points
6) Jay Wilson – 49 points
7) Hamish Harwood – 49 points
8) Luke Wilson – 42 points
9) James Alen – 39 points
10) Daniel Banks – 39 points
Thor MX1 Championship
1) Dean Ferris – 666 points
2) Kirk Gibbs – 660 points
3) Todd Waters – 647 points
4) Kade Mosig – 541 points
5) Dylan Long – 460 points
6) Jay Wilson – 417 points
7) Jacob Wright – 403 points
8) Matt Moss – 381 points
9) Michael Menchi– 376 points
10) Daniel Banks – 374 points