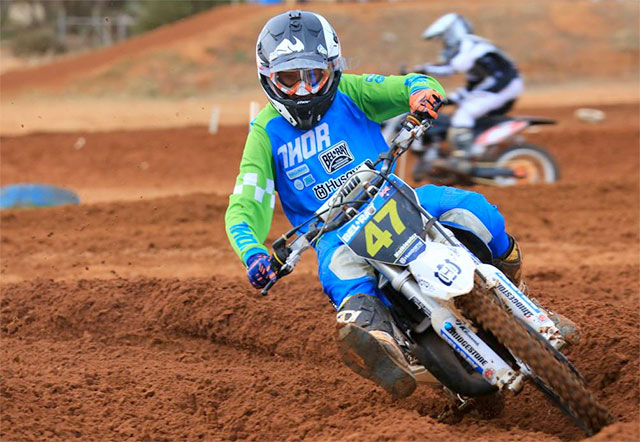 The youngster continues to impress in the Yamaha Cup extending his overall championship lead.
By Hayden Gregory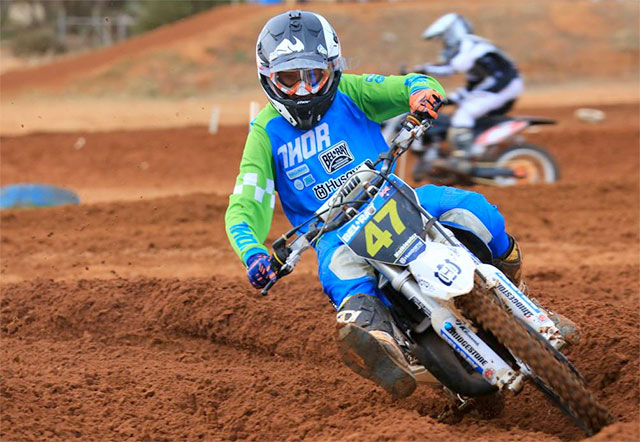 Malkiewicz once again topped qualifying with a fastest lap time of 1:56.110. The first gate pick allowed him to score the holeshot before an unexpected mistake allowed Tyler Darby and John Bova to move into the lead.
Just after the halfway stage Darby would have a small crash relinquishing his lead to Bova with Malkiewicz hot on his tail. In the closing stages the Husqvarna rider was able to catch his man and take out the opening moto. Bova held on for second whilst Zach Wright clinched third.
In the second moto Darby looked out for revenge, leading the moto from gate drop to finish. Malkiewicz tried to put pressure on the leader but he simply looked untouchable out in front. Darby faced one last challenge from Malkiewicz in the closing stages yet held on to take the win by a bikes length, Bova finishing third.
Malkiewicz would secure the Yamaha 85cc Cup round honours with a 1-2 result while also extending his lead in the overall championship.
"I'm pretty happy to come away with another victory – two round wins in a row is a good achievement for me," Malkiewicz said.
"The track got pretty hard to pass on towards the end – it was quite one lined and the roost was killing me out there. 
"It was a lot rougher out on track than it looks from the sidelines – we got a little bit of rain during the day and that made the surface even harder, so I'm happy to come away with the points lead and another round victory – it was a fun weekend for me."
Yamaha 85cc Cup round results:
1) Bailey Malkiewicz – 67 points
2) John Bova – 62 points
3) Tyler Darby – 57 points
4) Zack Wright – 55 points
5) Ricky Chalmers – 54 points
6) Jayden Rudd – 52 point
7) Cooper Sheidow – 48 points
8) Brandon Steel – 46 points
9) Reece Crutch – 44 points
10) Alex Larwood – 26 points
Yamaha 85cc Cup Championship standings:
1) Bailey Malkiewicz – 137 points
2) John Bova – 124 points
3) Tyler Darby – 117 points
4) Zack Wright – 106 points
5) Ricky Chalmers – 93 points
6) Brandon Steel – 80 points
7) Reece Crutch – 76 points
8) Alex Larwood – 67 points
9) Reid Taylor – 54 points
10) Jayden Rudd – 52 points