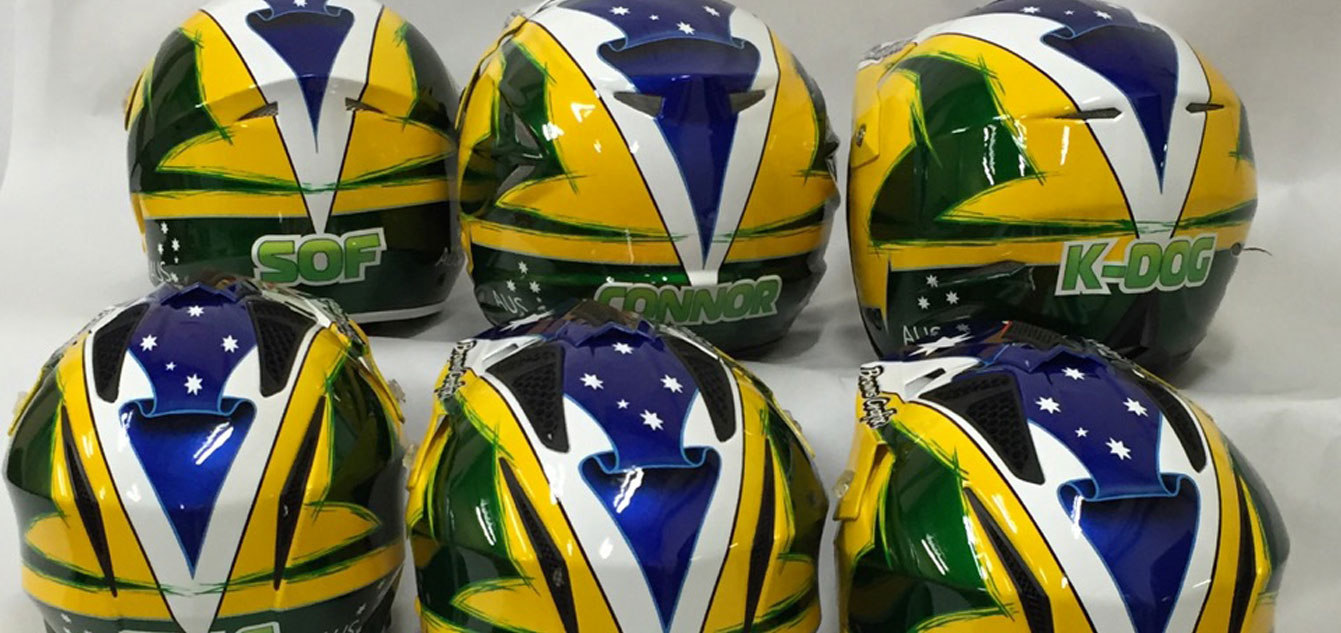 It's just a little over two weeks before our 2016 TdN team fly out to Europe to contest this year's Trial des Nations to be held in Isola 2000, France.
Press Release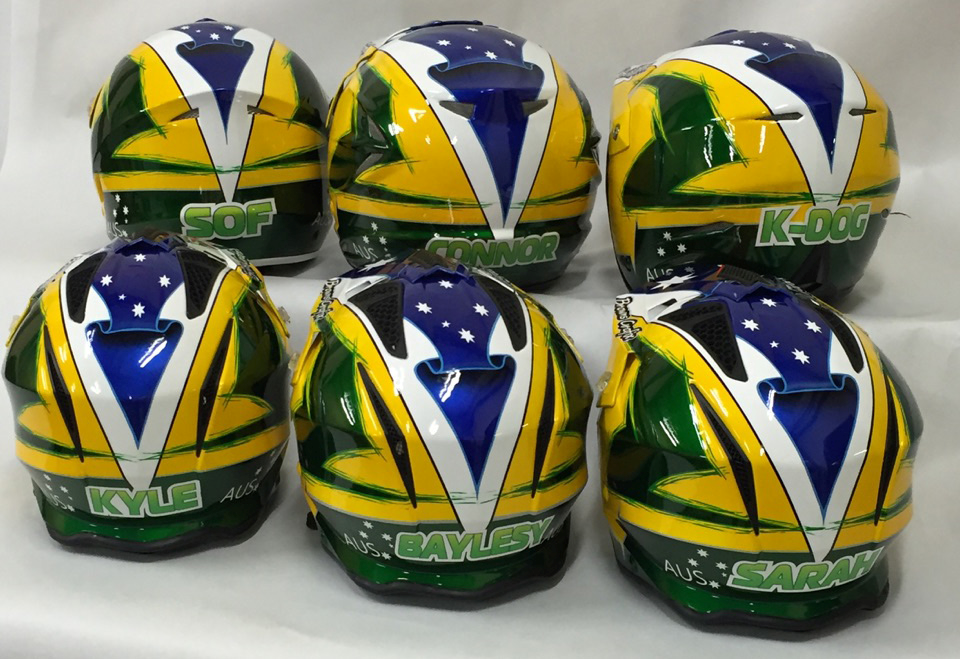 This year the FIM have changed the rules for the TdN. They have reduced the men's team from four to three and only two assistants for both teams. We believe this is to help with the costs of international teams from outside Europe competing at the TdN.
Our men's team of Kyle Middleton current Australian Champion, Chris Bayles and new team member Connor Hogan the current Australian Junior Champion. Both Kyle and Chris have plenty of experience at this level of competition and will be a great help to Connor in his first Trial des Nation. Connor has been competing in the World Trials Championships in the Trial 125 class, he has the opportunity in Italy to finish 5th overall in the World Championships.
Our women's team for this year, Kristie McKinnon current Australian Champion, Sofie Kraft and Sarah Chivers the Current Australian Junior Woman's Champion. Both Kristie and Sofie travelled to the UK earlier this year to take part in the first round of the Woman's Trial world championships. Both girls had some great rides at a very wet and muddy event.
This year has been a little different than past years as we have little funding from the Australian Sports Commission. This year the team has had to fundraise to try and make up the shortfall in funding to make the trip.
We have had riders apply for the team, with no idea how they were going to afford to fund their trip. We have been well supported from the Australian Trials community getting behind our team this year easing some of the burden to team members.
We have been quite fortunate this year with several sponsors committing to help the Australian team. Global Racing Oil has been supporting the team for the past five years and is onboard again this year. Michel Kaufmann from S3 which is a Spanish, Trials parts and clothing manufacturer. S3 will be supporting the team with a new set of riding gear. Mark Brown from Browns Grafix has given the team a great price on the team helmets. Our Australian trials importers, Don Murray from Moto Central and Paul Arnott from the Hell Team for their help with arranging team bikes. Jordi Pascuet from Pascuet Offroad.
We have set up a Go Fund Me page to help with the day to day running of the team while in France. Kyle Middleton has been travelling Australia running training days, we have had quite a number of major donations from several Trials Clubs the response has been fantastic. We are edging close to $20000 raised. It's not too late to help the team by visiting our Go Fund Me page
at https://www.gofundme.com/AustralianTdNteam