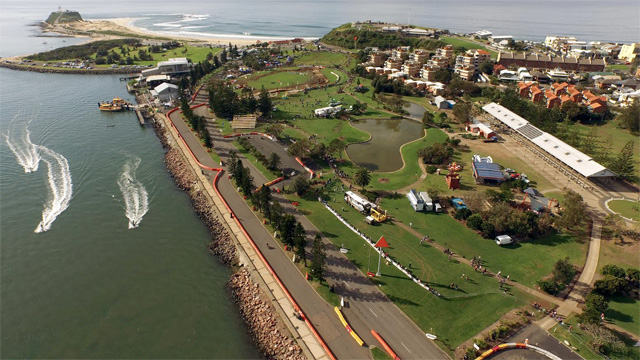 The 2016 FIM series will kick off at the iconic Australian site.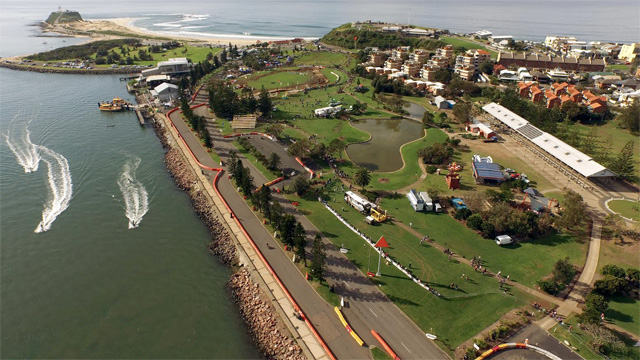 By Hayden Gregory
The opener will be the first time Australia has held a round of the series which is contested across a number of Asian countries including Indonesia, the Philippines and Malaysia.
The Newcastle Foreshore has signed a three year deal to host the opener given the success of the Watson Demolition and Earthworks Australian Supermoto Championship which appeared at the site in 2015.
NSW Minister for trade, tourism, major events and sport, Stuart Ayres is confident that Newcastle will provide a fantastic backdrop for the global audience.
"This exciting sporting event is expected to attract more than 3330 overnight visitors with a total visitor spend of $1.9 million over the three-year period," said Ayres. "We look forward to showcasing Newcastle to a global audience during this fantastic Australian-first event."
Event organiser Graeme Boyd is also of the belief that this could be a regular fixture for the region in years to come.
"As this event is the opening round of the FIM Asia Supermoto Championship, we will have at least 20 international riders and their supporters along with FIM Asia officials and a number of international media attending the event," Boyd said.
"Newcastle will also host more than 150 domestic competitors, their families, support staff and spectators over the weekend. It's the ideal activity for the fathers day weekend."
The first round of the 2016 FIM Asia Supermoto Championship will hit Newcastle's Foreshore on the 3rd and 4th of September.