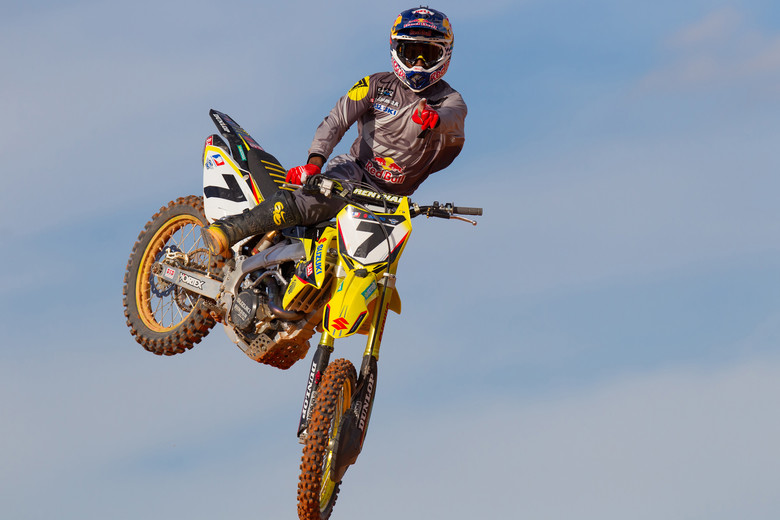 In wake of this morning's news AUS-X Open have released the following statement regarding James Stewart's Supercross withdrawal.
Management of the AUS-X Open are hugely disappointed with James Stewart's announcement to pull out of the 2015 AUS-X Open event this morning. Stewart was contracted to race both 28 and 29 November events and we are shocked to hear from his management this morning, he is no longer racing.
AUS-X Open management will fly to the US this morning to resolve this situation and will continue to update fans attending the event with any progress that is made. The AUS-X Open event will be the biggest action sports event competition in Australian history, with two-time world champion and hero Chad Reed competing against Australia's very best.
The AUS-X Open will hold the world's only and Australian first best trick freestyle motocross event, including six of the world's best FMX riders – Tom Pages, Taka Higashino, Jackson Strong, Rob Adelberg, David Rinaldo and Libor Podmol.
Action will be more insane than ever with riders across the supercross and freestyle motocross best trick disciplines all competing for $150,000 in prize money. The stage is set for the most spectacular action sports competition in Australian history with pyrotechnics, DJs and FMX shows adding fire to the Supercross and FMX competition on 28-29 November.