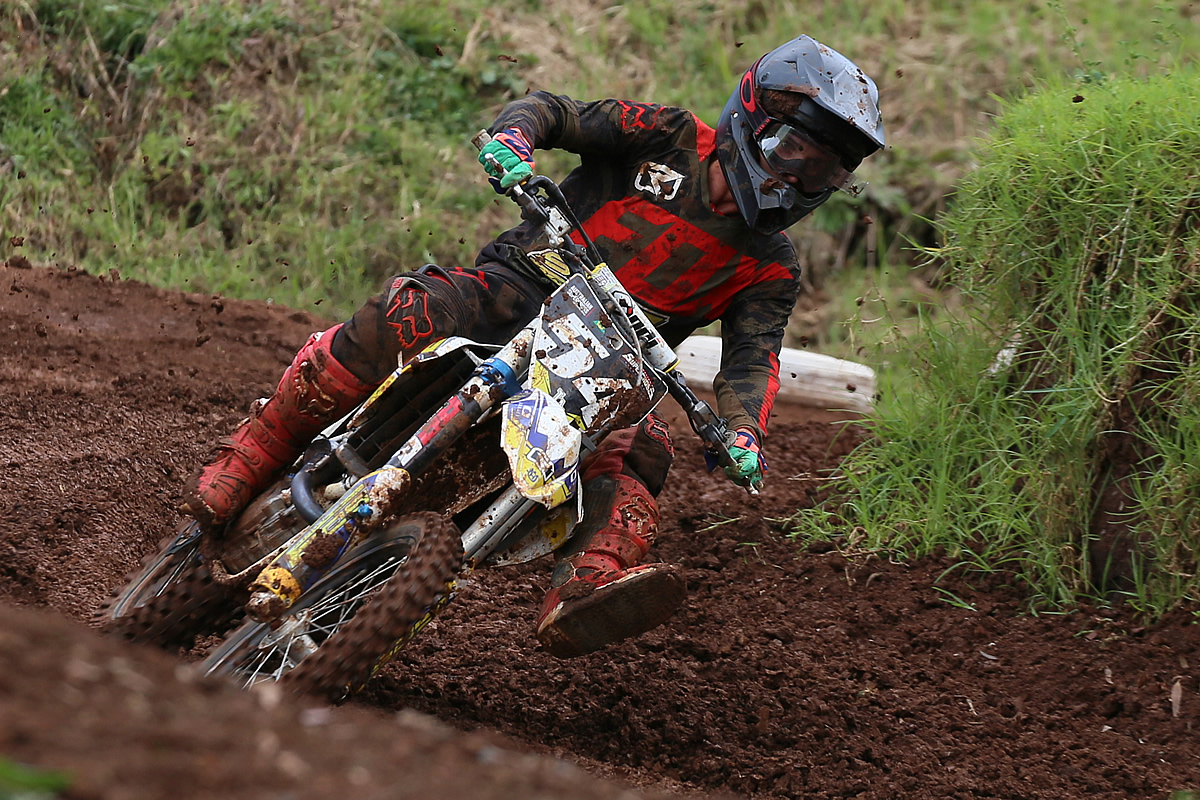 Husqvarna rider Luke Arbon featured heavily at the 40th Mountain Man event, competing in both the opens and the 125 classes.

By Hayden Gregory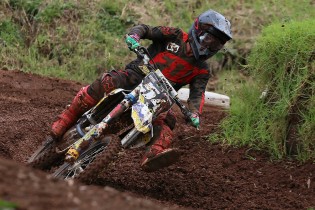 Jumping on a stock Husqvarna TC 125 for the first time in almost ten years, Arbon dominated the Gold Cup championship to take the title ahead of Kerrod Morrissy and Isaac Ferguson.
It took the first moto for Arbon to dust off the cob webs before going on to easily win the next two races.
"It was definitely a solid day," Arbon commented. "I haven't ridden motocross for a long time. The 125 was brand new so that was a bit of fun to get out on. I got second in the first one, I got a horrible start, but in the last two I worked it out and just pinned it off the gate, I really enjoyed that. I didn't even run it in, so, it says a lot for the Husky, I don't think the thing dropped under about 10,000 revs all day – so it's definitely a good bike.
"A big thank you to Steve from Toowoomba Motorcycles for hooking that up, and Hafey and the Husky guys for making it all happen."
In the opens class, Arbon rode his regular Husqvarna FC250 and once again showed great speed to round up the podium behind second placed Caleb Ward and champion Kade Mosig.
"The Mountain Man event was pretty difficult on the 250F," Arbon said. "I got decent starts, it was just hard to make passes, the 450s would pull a lot on the big hills and the roost was killing me, but I went decent in the back-to-back races, and in the half hour moto I felt strong, and overall I'm pretty happy with third."
For more information on Husqvarna motorcycles visit www.husqvarna-motorcycles.com
Mountain Man Motocross, championship points:
1. Kade Mosig 137,
2. Caleb Ward 131,
3. Luke Arbon 116,
4. Joel Milesevic 104,
5. Daniel Mcentee 98
125cc Gold Cup, championship points:
1. Luke Arbon 102,
2. Kerrod Morrissy 95,
3. Isaac Ferguson 92,
4. Sam Liekefett 77,
5. Damien Harrison 74