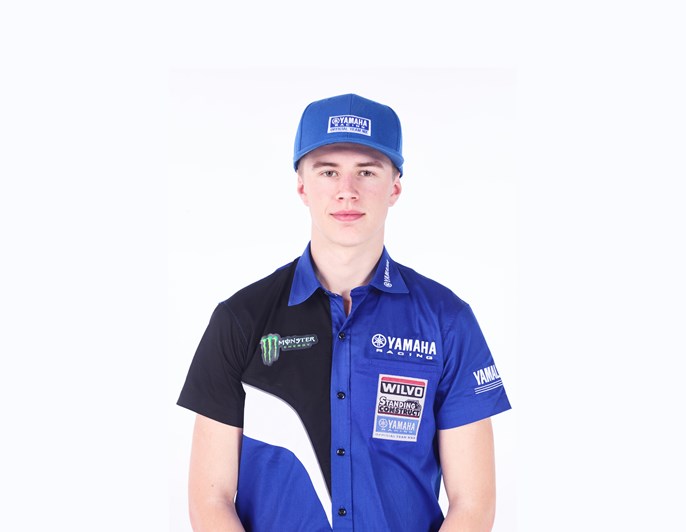 The Swedish youngster will join the Wilvo Standing Construct Yamaha Team as a replacement for the injured Julien Liber.
By Hayden Gregory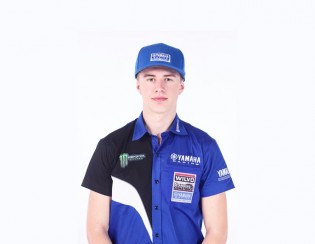 Otslund had has a decorated junior motocross career claiming third in the 2014 Junior World Championships before going on to take out the Swedish National Championship last season.
The 18-year old has already shown great promise this year originally training with David Philippaerts and the DP19 Yamaha official team. Competing in two stages of the Italian Championship, Otslund raced to a top ten finish in Alghero before landing on the podium at Lamezia terme.
Otslund will now make the move to the MX2 which gets underway next weekend in Qatar.
"This is a big change for me, and I'm going to a lot of races against the best guys this year, so it's important to thank David for the intense and fruitful training and especially my mechanic Daniele Castiglioni at DP19, as well as Tim Mathys and Louis Vosters and my two new mechanics Carlo van Loon and Valentin Touchet at Wilvo Standing Construct for the trust and opportunity," Ostlund said.
"I'd also like to thank my parents and my high school trainers Magnus Hultberg and Espen Blikstad at Fågelvikus High School in Sweden."
The opportunity for Otslund does however come at the cost of injured rider Justin Lieber. The Belgian rider underwent surgery to both hips late last year and recovery has unfortunately taken longer than expected.
Co-owner of Wilvo Standing Construct Yamaha official MX2 team Louis Vosters shares that while the news is unfortunate for Lieber the opportunity now exists for Otslund to make his move on the world scene.
It's unfortunate news that Julien Lieber needs more recovery from his injuries and won't be able to start the season in time, so we are really happy to have this opportunity to welcome the young and talented Alvin Ostlund to our team for 2016."