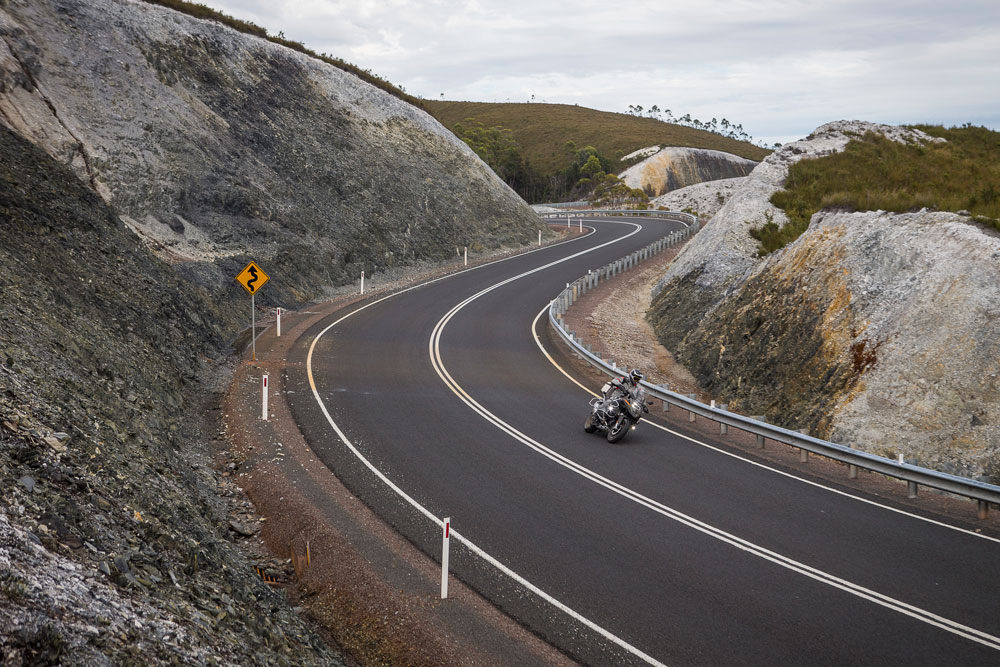 When the dirt turns to bitumen there's a few things you should consider to continue enjoying your ride.
STORY SHANE BOOTH | PHOTOGRAPHY iKAPTURE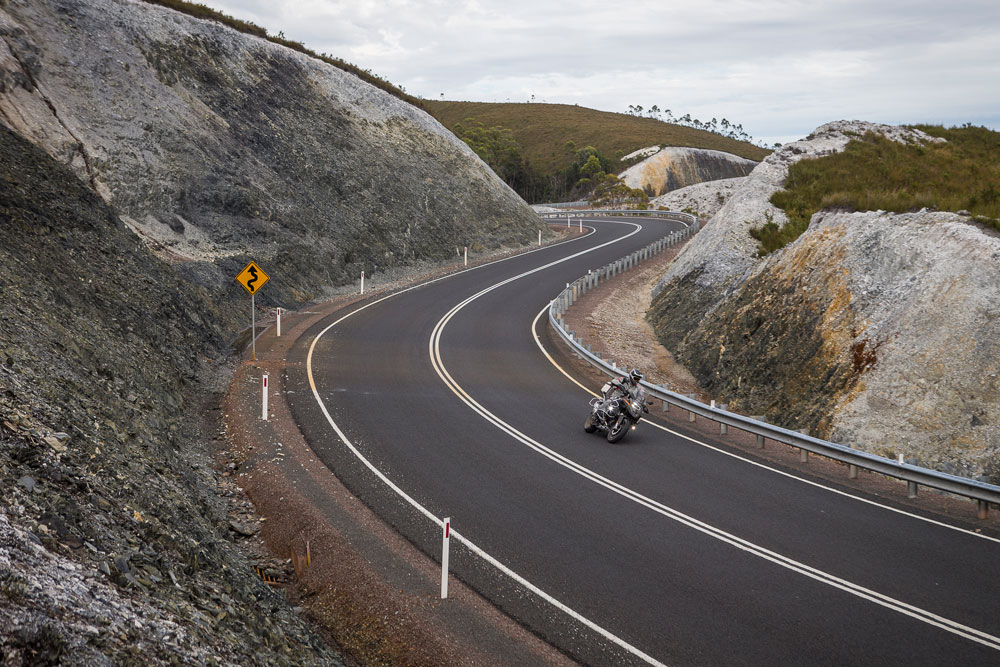 RESET THE BRAIN
This is even more important if you've just spent half a day or more off road and you pop back out onto the bitumen. Your brain's in dirt mode: speeds are generally a little slower than on the bitumen and there's usually less traffic. Back on the bitumen, you need to refocus on the riding conditions and adjust your brain and reactions to the higher speeds. Things come up quicker and the first switchback hairpin you come across needs to be judged correctly. Be alert and don't push it.
RESET THE BIKE
Many of the current adventure bikes have optional settings for rider assistance systems. Things like ABS, traction control and suspension adjustments can all be set for certain riding conditions so, if you have this available to you and have been off road, be sure to change to the road settings. All of these systems can be very helpful but only when set to the correct mode for the corresponding terrain. For example, forgetting something a simple as reactivating ABS when you get back on the tar could lead to a very bad situation.
CONSIDER TYRE PRESSURES
Don't forget to consider your tyre pressures when rolling back onto the black stuff. Many riders will lower pressures for off-road riding to help increase traction levels; if this is only a slight adjustment, you can ride on the bitumen without too much of an issue. If you've lowered the pressures dramatically — maybe for sand riding or wet and slippery conditions — don't forget you've done so. Very low air pressures on the road are not recommended, so stop and reinflate to the recommended pressures for road riding.
CONSIDER YOUR TYRE SELECTION
If you've chosen to use an off-road tyre, remember the difference in performance when on the road. The majority of off-road tyres work exceptionally well on the tar but they're still not road-specific, so you have to allow for that in your riding.
RESPECT WET ROADS
It's amazing how much grip you still have in the wet, but always remember this isn't a racetrack and there are all sorts of things that can catch you out. Always have some room up your sleeve for the unexpected, especially in the wet. You never know when there might be something on the road surface that decreases traction and, at speed, that's a problem.
KEEP YOUR DISTANCE
Give yourself a buffer from anything that can cause you problems — and on a motorcycle, that's just about everything. Leave room between you and other vehicles when you can, keep left in your turns and when wildlife is a possibility try to give yourself some room away from the edge of the bush without leaving your lane. The more distance you can put between yourself and a potential danger, the more time you'll have to deal with an issue — simple as that.
PLAN YOUR CORNERS
Make sure you get your entry speed into corners correct. The best way to do that is to leave plenty of room for error. Too much speed into a wide corner that has a tightening radius can leave you off the road or on the wrong side of the white line before you know it — and that just isn't an option. Use the space you have within your lane to plan your turns and make smooth arcs combined with smooth braking and throttle control. At the end of the day, you want to stay safe and enjoy how well these bikes perform on the road, too. So keep this stuff in mind and enjoy the ride.