Fox Racing is pleased to announce the agreement of a long-term partnership with IceOne Racing, with support for the Rockstar Energy Husqvarna Factory Racing Team beginning in the 2018 FIM Motocross World Championship. Established in 2013 by F1 Superstar Kimi Räikkönen, the IceOne Racing program has quickly become one of the most premium teams in the MXGP Paddock – and became the official Husqvarna Factory MXGP team in 2014.
"For us partnering with FOX is the next natural step, lifting up our team level of rider safety, performance and visual appeal. We are looking forward to this journey together and we can't wait to make our own contribution to the great heritage of FOX and Husqvarna in Motocross – great partners who belong together." – Antti Pyrhönen, IceOne Racing Team Manager.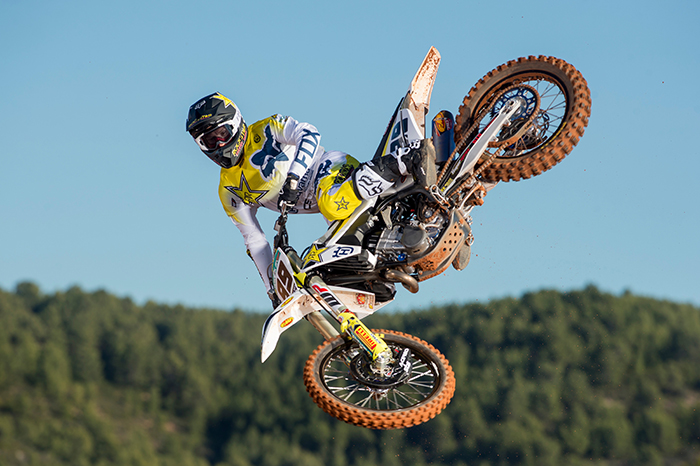 "Fox and IceOne Racing share a relentless desire to elevate both performance and style, so this partnership is as natural as they come." – Jeff Taylor, Senior Vice President of Global Marketing, Fox Racing.
IceOne Racing will field a 3-man squad in 2018, with Gautier Paulin and Max Anstie competing in the ever stacked MXGP World Championship. Youth Rider Mikkel Haarup will graduate from the EMX125 class to the EMX250 Class. The team riders will use Fox V3 Helmets with MVRS (Magnetic Visor Release System), Instinct Boots, and both Flexair & 360 Racewear. Max Anstie and Mikkel Haarup will also take to the treacherous MXGP circuits with the all new FOX Vue Goggle.
IceOne Racing will debut on the world stage with Fox Racing on March 4th when the 2018 FIM Motocross World Championship kicks off with the MXGP of Patagonia in Neuquen, Argentina.