International riders heading down under, especially for our Supercross season or one off Supercross races is nothing new. In fact it is hard to think of a time where Australian Supercross has not in some way relied on having international, generally an American racer head over to compete against our best. In times gone by it was generally just one or two International riders, not always the best riders either, but big personalities that could also take it to Australia's best on track. In recent years and in the global world we now live in, things have changed and more and more international riders look to make a living traveling around the globe earning a crust just from racing supercross. We are now seeing large numbers of international, still mainly American riders starting to fill our start gates, to a point where we have seen a Australian team filled completely with imported riders.
Is it a good thing or a bad thing? I guess it depends on what side of the start gate you sit on, as with everything there are two sides; which side do you sit on?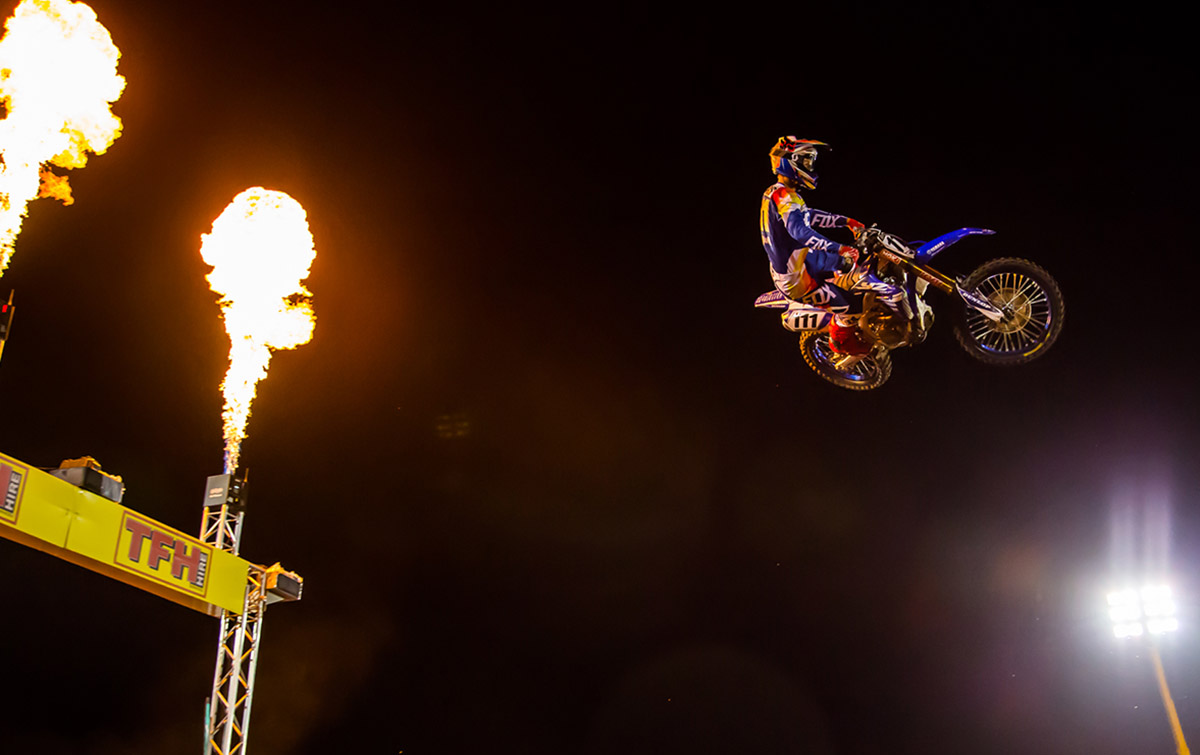 FOR
Big name International riders help bring in the crowds International riders help bring more attention to the sport from the wider public It gives our local riders a chance to measure themselves against the best in the world. It turns attention of the international teams to our series, which can lead to Australian riders picking up rides in the U.S No one complains when an Aussie rider takes a ride in the U.S or Europe. The only chance for most Australian SX fans to see their favourite international racers in action live.
AGAINST
Reduces the number of available rides for local racers. International riders eat into local riders potential prize money. They steal our women. What is the point of bringing in an international rider who struggles to make the top five consistently? Detracts from Australia's up and coming talent. Aussie teams should be focused on developing young local talent. Australian teams and promoters should be promoting and raising the awareness of local talent.