We just saw one of the greatest doing what helped make him great.
Story and pics by Damien Ashenhurst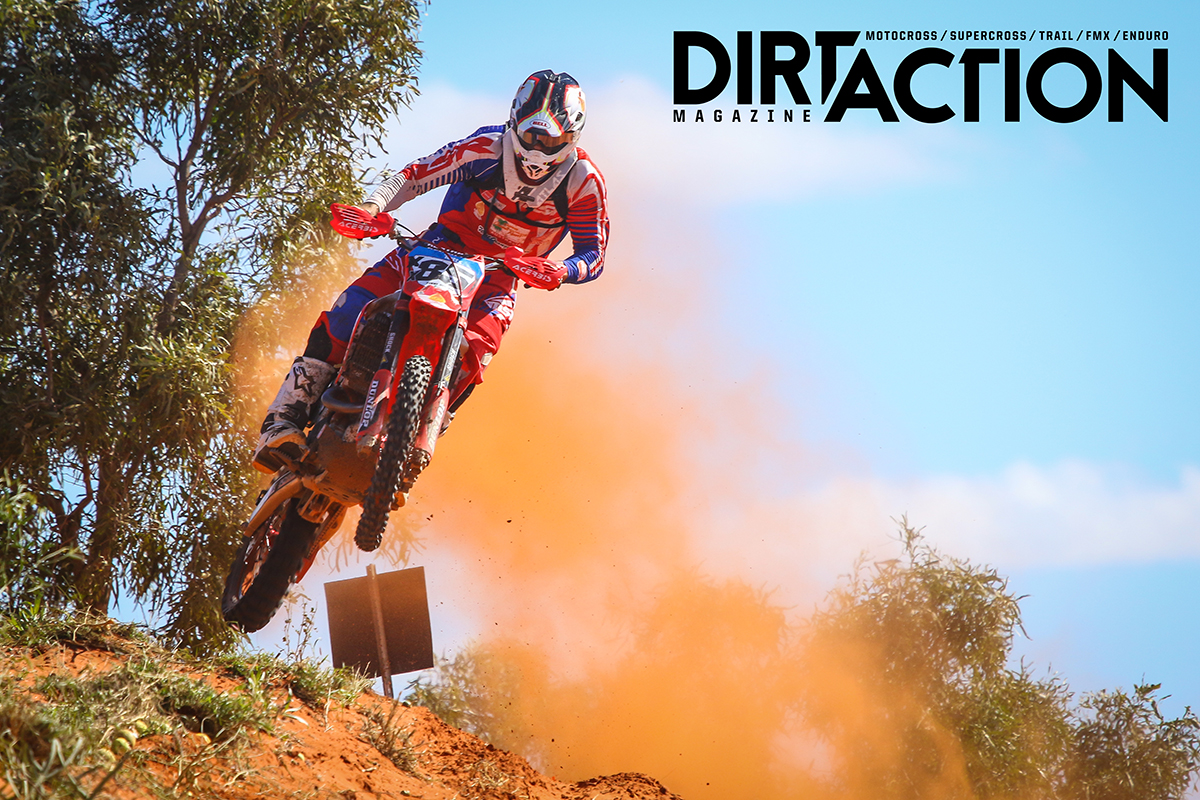 It was always going to be hard to follow up the 2015 Tatts Finke Desert Race. Celebrating the 40th running of the iconic event, last year's race was bigger in just about every than those that came before with an incredible 600 riders lodging entries. This year there was still hype, but it revolved around one figure; Toby Price. At first nobody was sure he was going to race. His profile since his Dakar win has elevated him a point where only Chad Reed carries more recognition on a dirtbike. And that gap's closing. And he's a busy man. He not only confirmed he would ride but shocked everyone announcing he'd race as an Ironman – that's in a car and on a bike. To be more accurate the car is an extreme two-wheel drive six litre Trophy Truck. And of course his bike is a KTM 500EXC-F.
The plan was to match the record of five wins set by Randall Gregory who was unbeatable from 1991 to 1995. But the whole Trophy Truck thing made it
all the more complicated. Toby would need to get in a plane and fly back to the start line once he'd finished the car leg so he can get on the bike. He
also needed a helicopter to follow him in the car so if anything should happen and the car couldn't go any further, he could still be flown back to his bike. On top of all this, he was followed by a constant media presence including a crew from 60 Minutes and a throng of adoring kids to which he is always gracious and appreciative of. No hiding in the truck until the clock says autograph time for Toby.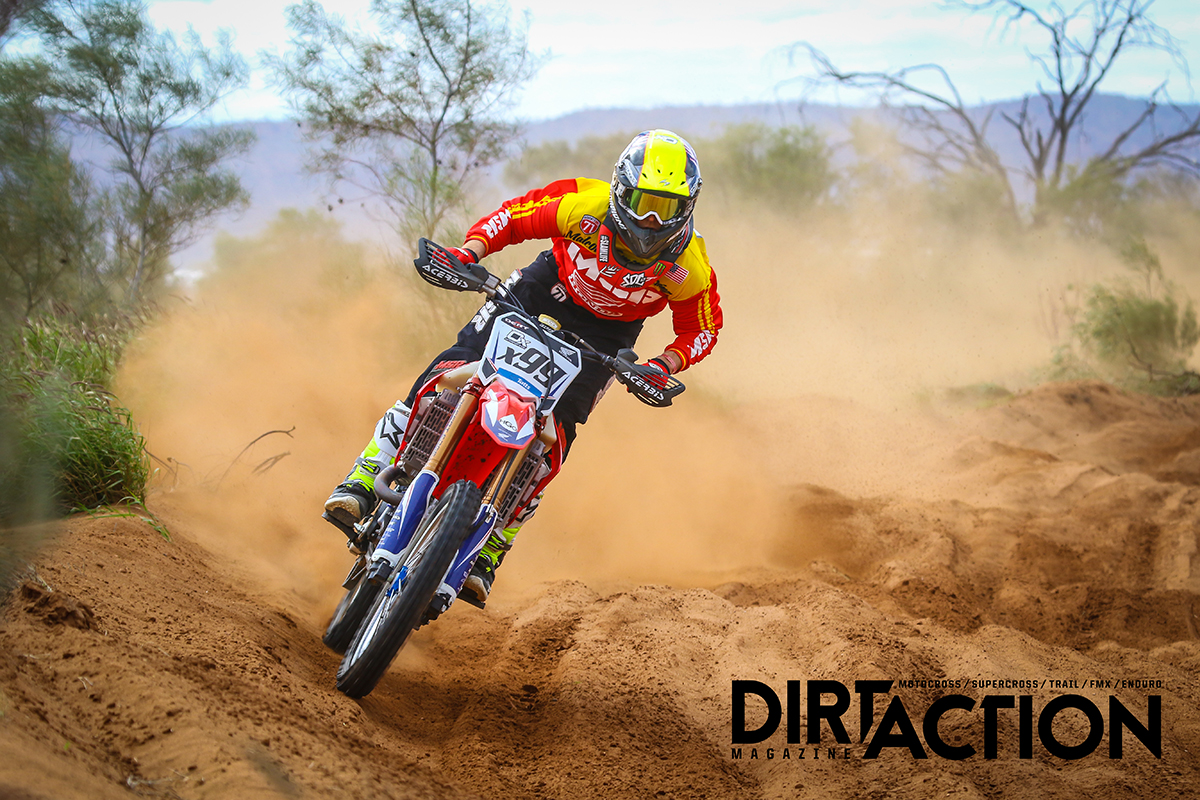 The Pre-Game
The weeks of lead-up pre-running showed some outstanding pace in a number of riders with Tye Simmonds, David Walsh, Beau Ralston and the Smith brothers Jacob and Todd all being talked about as possible winners. At this stage it seemed a near impossible task that Price could do double duty and still win. Surely he's doing this as a means of backing it down and staying safe right?
The day of prologue was cold. I know this well because I was wearing shorts and didn't have a jumper. Good times. The track is just over eight kilometres and no rider can access it until the Saturday it's used. It's pretty much flat and this year it had a mix of hard pack and deep soft sand with puddled remnants of the recent rains. As the reigning King of the Desert, Price was the first onto the track and didn't screw around. As a spectator, the top ten to fifteen riders look crazy fast and it's hard to tell if one rider is on it more than another. It really is one of the most impressive single laps you'll ever see a slice of and although I've been riding bikes for longer than I care to admit, I look at the lines they take and the speed they hit them and I have no friggin' idea how it's done.
And they're all different. Toby is smooth. Tye is aggressive. Ivan Long hangs it out like you wouldn't believe, Caleb Auricht seems constantly airborne the ground and the way Jacob Smith rides is nothing like Beau Ralston or David Walsh. By the end of the session, Toby Price had carded a time of 4:58, the first time ever recorded on a bike under the five minute mark. The next fastest rider was Alice Springs local Daymon Stokie (Honda) a full eight seconds
back from Price. He was followed by another Honda rider in Jacob Smith (5:08) with Tye Simmonds just a fraction of a second back in fourth. The bikes are a lot faster than anything else around the prologue track, with Toby beating the top car by 14 seconds and the fastest quad by well over a minute. OK
…so he was on it. But this is just prologue. You prologue well you cut down the amount of dust you ride in but it doesn't guarantee a race finish at all.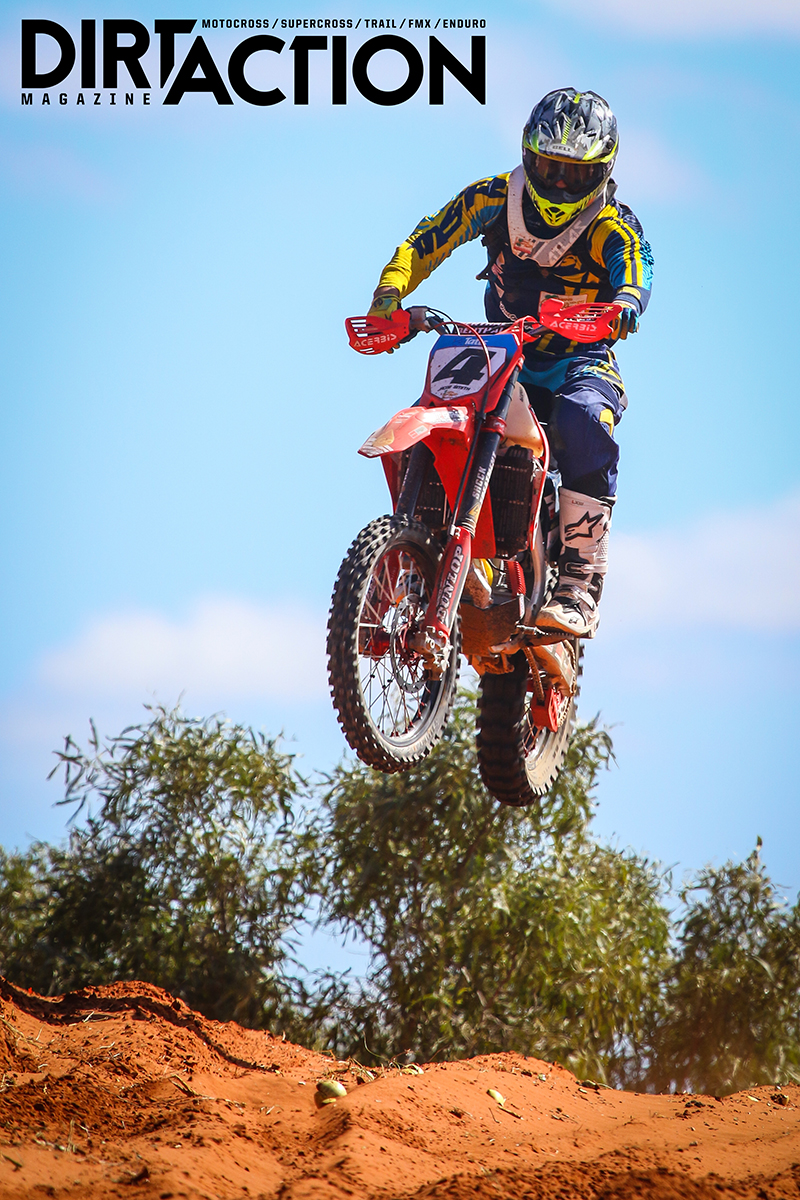 Prologue Top Five
Toby Price, NSW KTM 500 EXC – 4:58
Daymon Stokie, NT HONDA CRF 450R – 5:06
Jacob Smith, NSW HONDA CRF 450R – 5:08
Tye Simmonds, NSW KTM 500 EXC – 5:08
David Walsh, NT KTM 500 EXC – 5:09
Race day 1– Heading to Finke
Race day was cold. This time I had long pants and a jumper– I can be taught! Under clear skies the top ten set off two at a time with Price and Stokie leading the pack out.
Out along the track, thousands of spectators who may have been camping for up to a week wait, listening to the AM radio coverage, or listening in to the CB radio chatter with race control. Ultimately the best way to know if the lead bikes are coming is to watch the skies. The helicopters that shadow the front runners give away their position better than the delay of the dust cloud. The top ten go past at speeds that defy explanation, which is why you constantly here from people that have seen it that you have to go and see it for yourself. And that's true, but not just to see the riders go past. You need to see what it looks like when an entire city gets behind a dirtbike race.
Toby made it to Finke first at a time of 1:53:19, just three minutes slower than the fastest car and nearly a minute and a half faster than his 2015 time. Tye Simmonds put in a huge charge to pass Jacob Smith and Stokie and bring his KTM home in second with the third KTM team rider David Walsh finishing the job of knocking the Honda's out of the top three. Daymon Stokie did a top job keeping his CRF450R amongst the monster Kato 500s but while the times behind Toby were close and two things were clear. Toby wasn't mucking around or taking it easy and Monday's run back to Alice was going to throw up some big battles. Beau Ralston had some work ahead of him to get amongst it after his clutch fried on the way down, something that left the team confounded as there was no hint of any issues in the weeks of pre-running. Some years are tough and Active8 Yamaha was having a rough run losing Josh Green to injury weeks before and then his replacement Broc Winston blew his knew apart just days before the race.
Of course it's worth noting here that Price, who prologued 18 thin his truck the day before, spent the morning taking no prisoners behind thewheel and incredibly finished fifth. But this was just the halfway mark.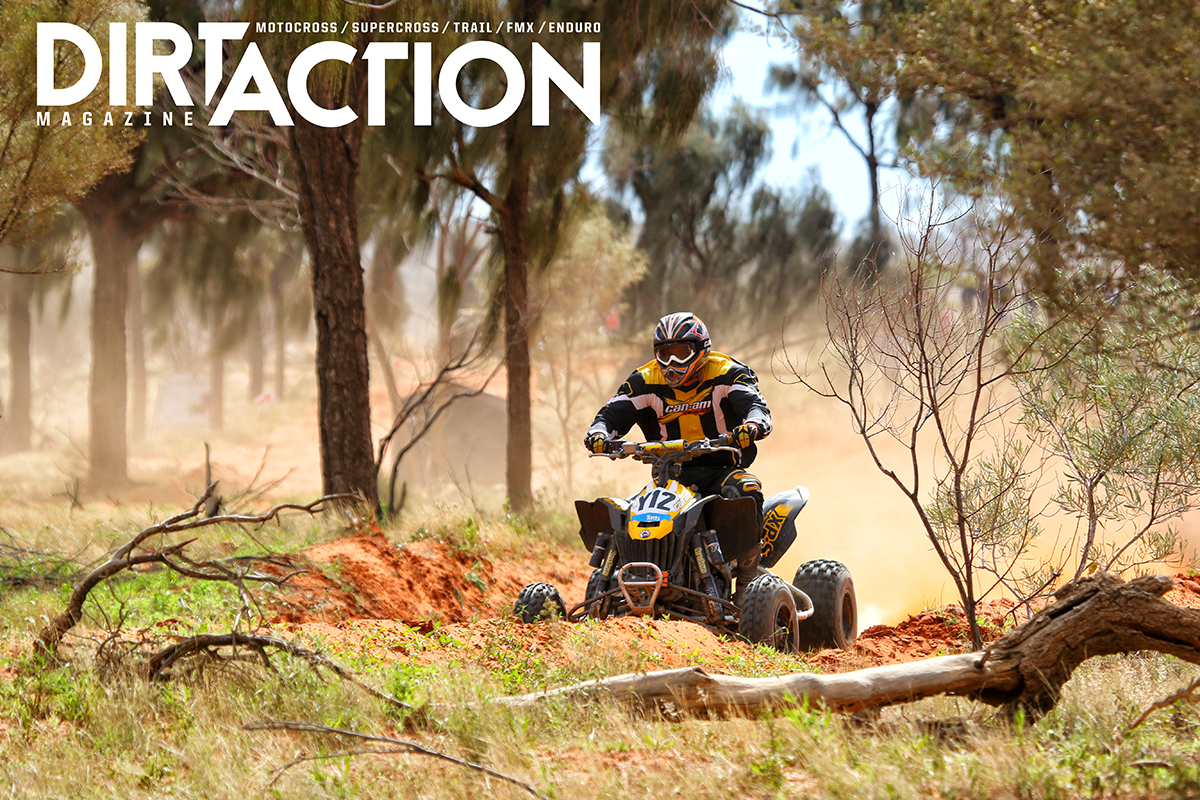 Top Five into Finke
Toby Price, NSW KTM 500 EXC – 1:53:19
Tye Simmonds, NSW KTM 500 EXC – 1:55:53
David Walsh, NT KTM 500 EXC – 1:57:07
Daymon Stokie, NT HONDA CRF 450R – 1:57:25
Ivan Long, SA KTM 500 EXC – 2:00:53
The Legend Run Home
Rising at a ridiculously early time, while the all the bike riders were still asleep, Toby Price jumped in his trophy truck for the race back to Alice Springs. Along the way passed competitors one after another, killing it in the big whoops, and despite the fact that the car was suffering some mechanical gremlins, Price brought it into Finke in an incredible second place overall. This after only having the car delivered a couple of days before the race, rolling it three times in one go while pre-running and on top of that he'd only spent a couple of hours in another trophy truck. The bloke is not human – he's an alien for sure.
Tye Simmonds poured op the pace in an effort to pull ahead of Walsh and that's exactly what happened with Tye setting a time not far of Price's. Nobody had anything for Toby. He slowed as he entered the final section of the track and popped a sweet one – handed wheelie to celebrate his fifth win, equalling the record of Randall Gregory. His total time was about six minutes faster than in 2015 – that's nuts. David Walsh improved on his run to Finke and beat out Daymon Stokie by two minutes while Beau Ralston broke the KTM/Honda domination rounding out the top five with a fast return time. Jacob Smith's run was ended with a fire during a pit stop which goes to show anything can happen at Finke. One rider came in on the rear rim while another rode a full 120 kays with no rear tyre on the run down. That's commitment.
A huge media contingent gathered around Toby. He was bumped from one interview to another and each time he did one the sport grew a little more. 60 Minutes wanted him. Car media wanted him. Local news and RPM wanted him and he made sure everyone got what they needed before he took a moment to enjoy the effort expended. Offroad racing is getting to the point where motocross riders should show up at these types of events to raise their own
profiles. Not to race. Just be a part of it and let a huge number of spectators and sporting backers see them and get to know who they are. Sadly, there is little evidence most of them could care or would be bothered. The track was brutal this year and anyone that finished in the top ten is a hero. I could only dream of what it would be like to finish in the top 20. But for most it's just about finishing.
For all the attention on Toby and the rest of the team riders it's important to note that this race is about finishing for most of the entrant. There's no glory only personal satisfaction. They risk and they've sacrificed. They've committed and dug deep. Not everyone makes it but Finke can too often be mistaken for a race that's all about the winners. It can't be. That can only be a fraction of the story.
Toby Price, NSW KTM 500 EXC – 01:53:35           Total – 03:46:55
Tye Simmonds, NSW KTM 500 EXC – 01:53:49    Total – 03:49:42
David Walsh, NT KTM 500 EXC – 01:55:04           Total – 03:52:11
Daymon Stokie, NT HONDA CRF 450R – 01:56:46 Total- 03:54:12
Beau Ralston, NSW YAMAHA YZF 450 -01:56:55  Total – 04:01:19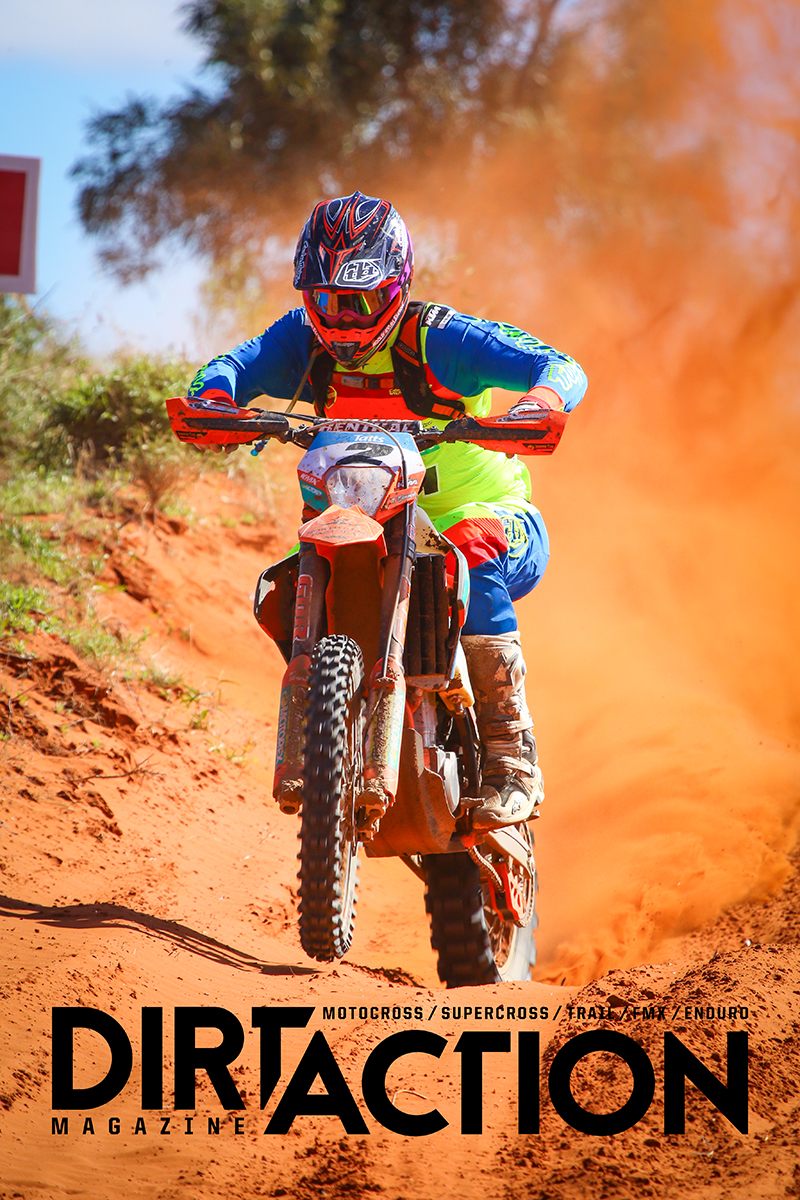 Finke Facts

The track is 452 kilometres long
Friday is scrutineering and this year Ian Moss played for the huge
crowd.
Saturday is prologue day
Sunday the race heads to Finke
Monday the race returns to Alice Springs
The Finke river is the oldest in the world
More than 330 volunteers work to make the race happen
Around 5000 people attended scrutineering
50 per cent of riders were first time competitors
80 per cent were from out of state
There was 420 entrants in the bike category
Riders who have won it more than twice include Geoff Curtis, Phil
Lovett, Randall Gregory, Stephen Greenfield, Ben Grabham and Toby Price.
Dave Armstrong's win (1987) was the only for Kawasaki on a KX500
Rick Hall was the last to win on a two-stroke (CR500)
The Top Three Talk
Toby Price
"It's a bit of a surreal feeling to have tied the record out here for the most wins. I'm pumped, and just glad the whole program we put together went
to plan, we podiumed in the truck and then won the bike leg. It's been an amazing weekend. The poor old truck copped a beating this week, we flipped it on Friday when a part broke, but the boys fixed it and got it going again, and we're pumped. A lot of people doubted what we were doing, so I'm just glad that we came away with good results. I had a point to prove. I wanted to race the car, and there was a bit of a fire burning in my belly to get the job done on the bike. That was the best repayment that we could do for everybody that has jumped on board the truck project, and everybody that helped with the bike. I'm not scared of failure, I like to put myself out there on the edge, and set myself challenges. Sometimes it doesn't happen, you can't succeed all the time,
but I didn't want to let anybody down here, so I just held that thing on the stop all the way down to prove I was capable of doing the car and then doing faster times than I ever have on the bike."
Tye Simmonds
"For me, I'm over the moon. It's a massive improvement in my time and I'm really happy, but that's all the time I've spent this year training and riding. I was a bit frustrated yesterday in my first 80 kilometres; I got really tight and made some mistakes, but that's the only bit I was disappointed with. Toby was too good for me again but as a team we killed it. The track was so much more brutal this year, with the moisture making all the bumps a lot more square. It was quite tough, definitely rougher than last year. Last year I kind of feel like I got second handed to me, but for sure I deserve this one – I worked my arse off for it. Walshy was a minute behind me out of Finke, which over 230 kilometres is bugger all, so I knew he was coming. At one point he was only 40 seconds behind, but we managed to claw it back and I think for the last 80 kays he cruised in to ensure the finish."
David Walsh
"I had a bit of pressure from behind from the local lad Daymon Stokie, so I had to just really had to knuckle down in the first 80km. I think I made time out of Finke on both our boys, but then Tye was really fast and I dropped off, so once I realised I wasn't within range I just really wanted to make sure I got home smooth to do the 1-2-3 for the team. I loved being with KTM, the way the team runs than just support from everyone, all have to do is ride the bike. I can't thank the boys enough. Grabbo, Colin Ross, Tim Cole for helping me with my injuries. The boys are just great and it's awesome to be a part of the team."