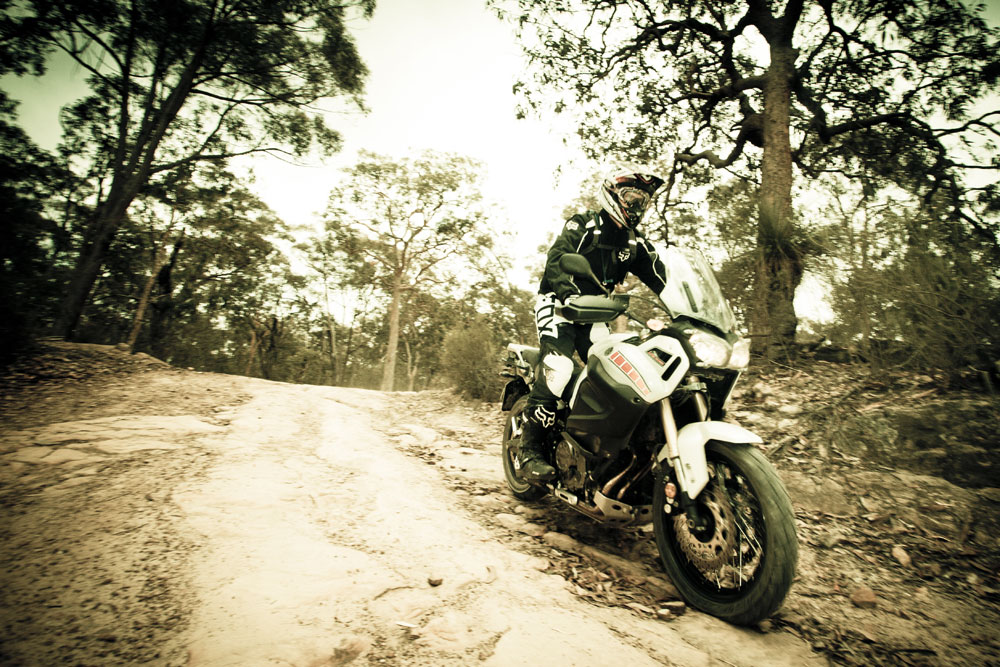 Blue's Beast: Yamaha's Super Ténéré has quickly risen (once again) to become one of the world's first choice adventure bikes. Does it have what it takes to reign supreme?
Words and photography Damien Ashenhurst
I love adventure bikes and adventure riding. There's a whole host of reasons why but mainly because it offers unparalleled freedom. I also think the hardware is some of the sexiest in the business. I like the look of those big bikes (most of them, anyway) and they make me want to go riding towards a mountain to see what's on the other side.
Yamaha was once up to its crankcase in the adventure bike market with one of the most beloved and trusted names in the Ténéré. We first met the Ténéré in 1983 and said goodbye to it in 1994. For me the 1988 Yamaha XT600Z Ténéré was the classic that always comes to mind and it sported some of the sweetest styling of any era. To me, it was the Ténéré.
In 2006 Yamaha reintroduced the name with the release of the XT660Z Ténéré and four years later, with the Super Ténéré, gave the world the true big unit it'd been waiting for.
I like the feel of the Super Ténéré. It offers a good compromise of sitting on or in the bike, so to speak. In other words, it's built with comfort in mind but also control. The only oddity is that the back of your left boot touches a case if it creeps back on the peg too far — hardly a noteworthy drama.
The adjustable windscreen is a generous unit for which we're all thankful on a freeway stretch. The seat is pretty much spot on, too, and overall the Super Ténéré is a very comfortable machine; wider footpegs and a higher-bend 'bar are the only recommendations for those looking to log more dirt time.
Power to Control
The debate over what you should expect from an adventure bike's engine is endless and mostly boring. I often read that the 1200cc this or 1300cc that doesn't give enough power or oomph or pick-up and blah blah blah. If it's a 1200cc, it's unlikely to be underpowered. The way the power presents itself is an entirely different matter and it's completely subjective.
We're testing these bikes for their performance off road and as such we want a midpoint between outright strength and controllable power.
A bike like Honda's Crosstour has too much push to make it easy to control in slippery conditions while the BMW R 1200 GS comes on with an early surge. The Super Ténéré has a linear power curve that might not win an excitement award but does make the bike one of the easiest and least fatiguing to ride, complimented by a sweet gearbox that offers seamless shifting. It doesn't need anything more to complete 98 per cent of the jobs this model will ever be faced with. Over the course of our test we didn't want for more and if we had it we probably would've just got into trouble.
Some might call the Yamaha's engine boring and the mellow engine note won't help there but it's all about practicality and rideability over rough terrain and long hours in the saddle — not explosive power or an exhaust note that scatters animals.
Again, road guys will argue that the engine is too mellow but you can keep your gobs of power and give me manageability in 38-degree heat and on shitty terrain in the middle of nowhere.
E-Brain Fade
We live in an age when electronics are ever present, be it in the open as in your smart phone or hidden away like a cochlear implant. Most of the time we assume they're making our lives easier and, in many cases, safer.
There are cases, however, where electronics can't replace the human brain. Electronics don't have the processing speed or environmental awareness that your brain has. And there are some instances where having an electronic brain make a decision for you is a bad thing. The Super Ténéré suffers from this.
The Ténéré comes standard with unified ABS — which can't be switched off by any factory-recommended methods — and Adjustable Traction Control. When activated, Traction Control is unwelcome on an off-road motorcycle. Let me give you an example. When you come to a sand section, the worst thing you can do is back off the throttle, especially on a big bike. This collapses the front end and digs it into the sand, which makes bad things happen. Traction Control does exactly that when you hit a sand section because it cuts the throttle as soon as it senses wheel spin. It's a valid addition for road riding but not for the dirt.
Unified ABS has a place but, again, it's not in the dirt unless it's a very good system such as that employed by the BMW range — and only then with the understanding that you can turn it off. Without taking up much more page space on this, let me just say that if you can't switch it off then it shouldn't be there. The choice should always be yours to use ABS.
The Super Ténéré's ABS lessened my enjoyment of riding the bike. It changed the way I wanted to ride and felt more comfortable riding. Instead of assisting me, it made me compensate for what the ABS corralled me into doing.
Where It's At
The Super Ténéré is a podium finisher but not a class leader. BMW's R 1200 GS still holds that position for a number of reasons, not least of which is the option to add some of the most practical and cutting-edge electronics on the market, while the Yamaha is hampered by the standard kit.
Should the ability to further control the e-brain arise, the Super Ténéré will take a leap ahead in the marketplace because it's a nice bike to ride. It handles the roughest terrain with ease thanks to a stable and versatile suspension and chassis package and you can get along at a pretty impressive pace on some shitty tracks, believe me. Shane Booth didn't do a whole lot of backing down on our 11-hour ride day.
I'd happily own this bike with more control of the electronics and a set of heated hand grips. I'd also like a gear indicator if that's OK.