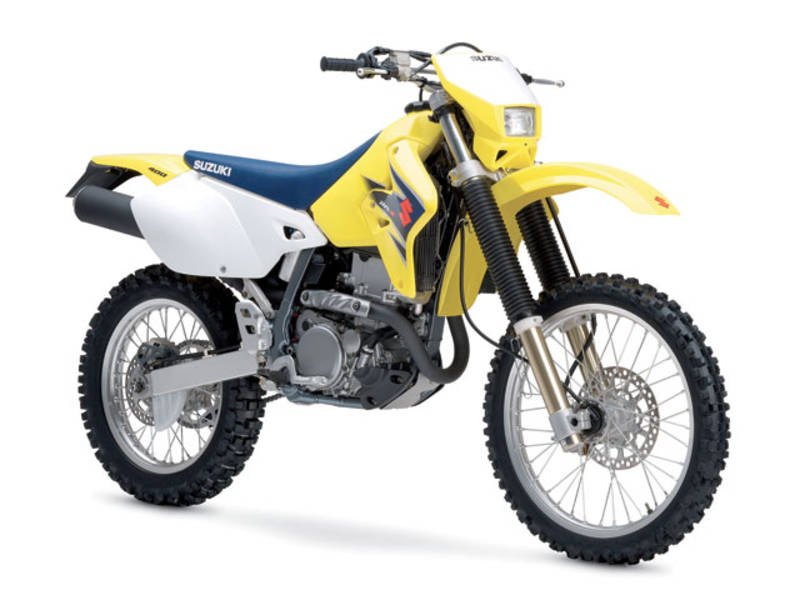 Ockham's Razor: As William of Ockham once proclaimed, keep it simple, people. The DR-Z does just that and nobody's complaining.
Words by Damien Ashenhurst | Photos by Jemma and Madisson Ashenhurst
I took my kids to see the third Transformers movie which I thought was a pretty cool flick. I wanted to see a movie about robots shooting at each other and stuff getting blown up. That's exactly what I got.
Later on I read some reviews that savaged the movie because it lacked character depth and a detailed plot. Let me repeat: it's a movie about robots shooting at each other and stuff getting blown up. You want characters and plots, go rent Driving Miss Daisy, a movie I can't stand precisely because of its lack of robots shooting at each other and stuff getting blown up.
What's my point? How am I supposed to know?
Wait, I remember now. When some people look at the DR-Z400E they see an outdated relic of yesteryear; a bike that pales in comparison to its race-bred competitors which bristle with the refinement of an aggressive R&D process.
But others look on the DR-Z with adoration. They have feelings for the machine that they dare not express to their family. They can't believe others don't feel the way they do and they constantly have to defend their choice in rides. How can there be such a difference in opinion about the one bike?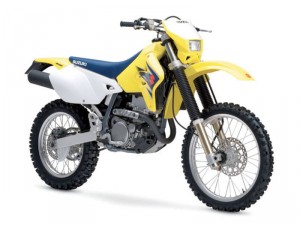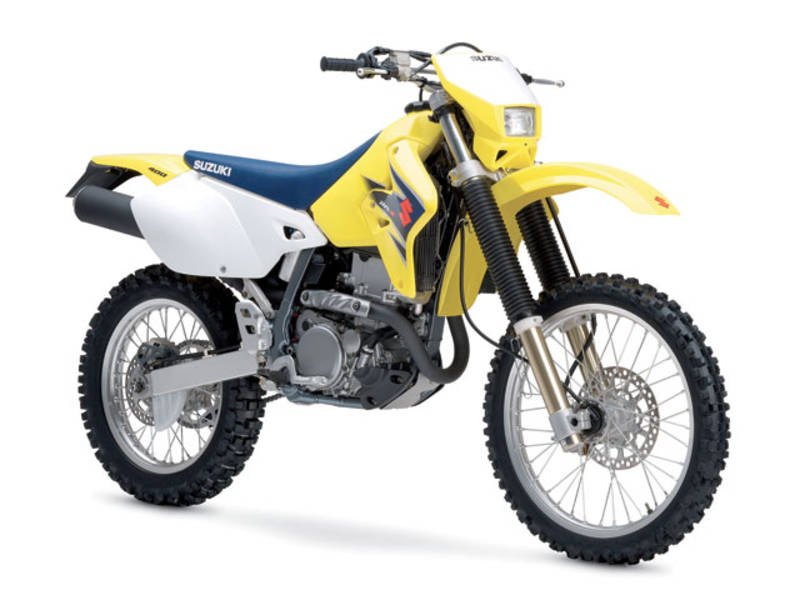 I Like your old stuff better than your new stuff
Trends demand much of our attention and dictate our spending habits. To put a product out there as the latest technology is a far easier sell than simply pointing out that there's nothing wrong with a product and so we won't be changing it.
According to company lines, every new bike that's released is the best bike ever released. No manufacturer says, "Hey, we know this isn't as good as last year's bike but you can see what we were trying to do, so throw us a bone."
The day I read that the only update on a perfectly fine dirtbike was a radiator cap was the moment I knew we'd lost the plot. If the bike was fine to begin with (and this one was a ripper), just tell us you didn't do anything because it doesn't need it. Imagine that ad in a magazine: "We thought this bike was so good we didn't do a damn thing to it." Pretty convincing, hey?
That's basically what Suzuki's been saying for years about the DR-Z400E: "We haven't changed it because it doesn't need to be changed." Now, I know there's a bunch of you out there with blinged-up machines and shiny boot buckles who think I'm trying to suggest the DR-Z is better than it actually is. But — have you ridden one?
Let's break it down to basics here.
The DR-Z 400 is classed as an enduro bike by the FCAI (Federal Chamber of Automotive Industries) in its sales report. It's not; it's a trailbike. You could race one but it would be a poor choice given the alternatives.
There was a time when the XR400 was considered the gun four-stroke enduro bike but if it were released now there's no way it could stand up to a KTM 450 EXC. Time has moved on and the DR-Z hasn't kept pace with the competition in tech advances. What it has done is become the most successful trailbike in Australia. It sells by the bucketload. It sells more than the WRF, CRF, EXC and TE. Why is this so?
It sells because the engine is brilliant. It's a comfortable bike and the suspension is super forgiving. Because it's reliable beyond most expectations and runs out at a retail price less than $9000.
I'm not being patronising here. The DR-Z's engine is a great trail mill. And being a key-start machine it also means you can drop down to the shops or ride to work in relative safety from thieves.
If there's a gripe to be aired it's that the ergos aren't top shelf and the pipe is too loud. A lot of blokes look to bar raisers to improve the comfort level and that works pretty well at giving you more room to move.
A Staintune pipe is the go-to can for the DR-Z and anyone looking for some extra range should check out the 17- or 28-litre Safari tanks available. If you're heading into the wilds, a bashplate is a must as the DR-Z has a low belly. B&B has a unit to suit. From there you might consider a wider set of pegs but this isn't crucial. I'd replace the gear lever with something sturdier and longer first.
If you want to get serious, the suspension will need a bit of help. It'll benefit from a little stiffening if you drop a big-arse tank on it or you're looking to do some serious and fast trail work.
Check out Vince Strang's website (vincestrangmotorcycles.com.au) for some of the best tips or you can even just ask Vince to put one together for you. He sells plenty of them and knows what works best and where, and there's even input from DR-Z owners right there on the site.