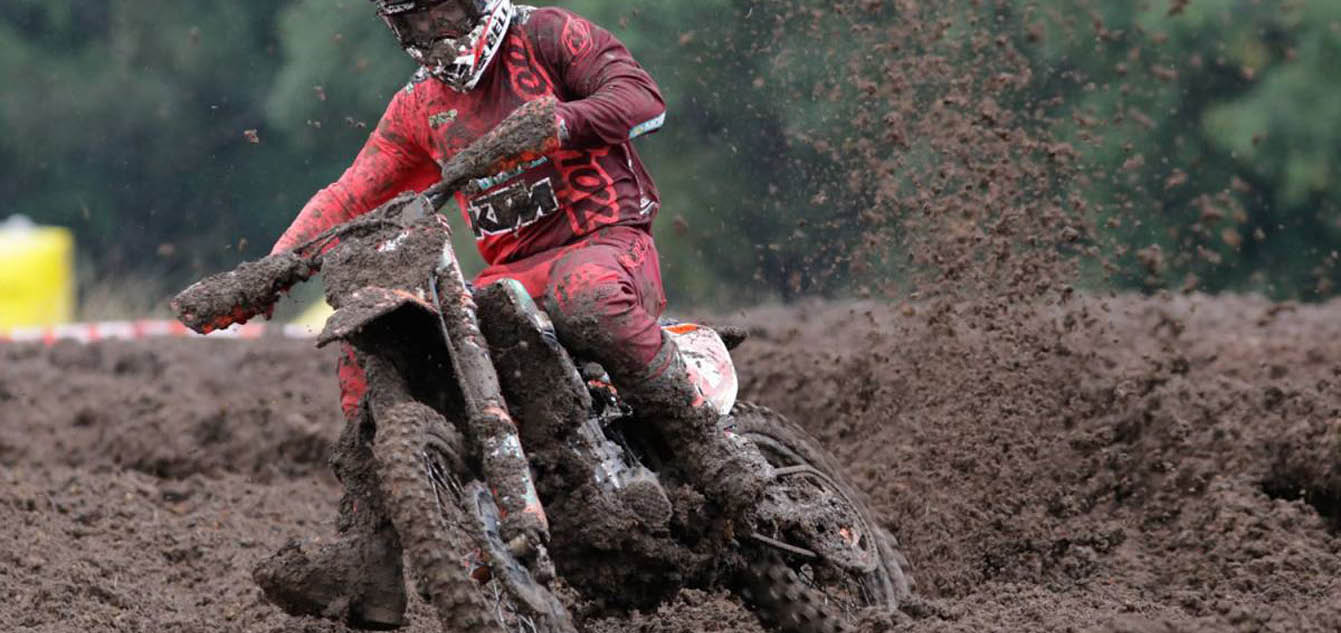 The KTM rider finished third in Conondale behind Dean Ferris and Todd Waters.
By Hayden Gregory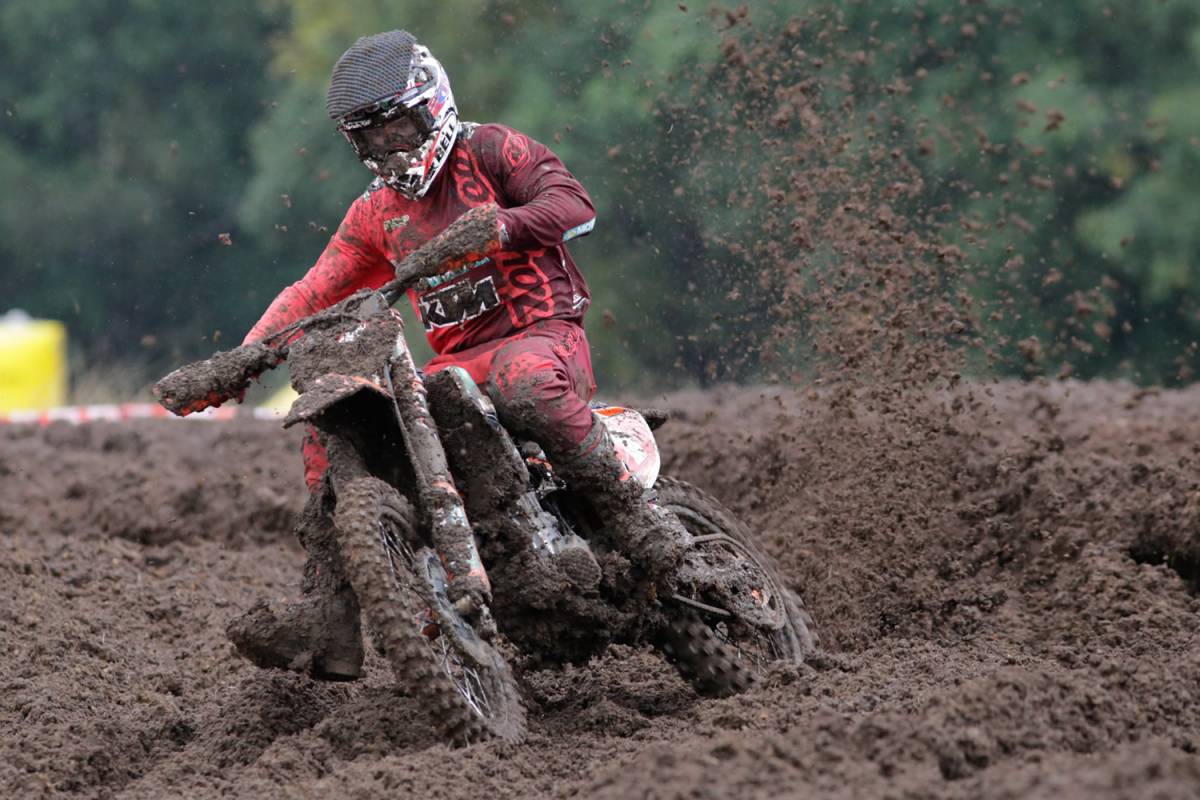 Kirk Gibbs keeps hold of the leader's red plate after another consistent performance at round seven of the Motul MX Nationals. Gibbs made the most of the muddy conditions with a 4-2 result, frustrated by a poor start and lappers in the first moto.
"It was up and down today," Gibbs explained. "Third in SuperPole was okay, then in the first moto I didn't get the greatest start. I got into fourth, and kept trying to make passes on Mosig but every time we got into lappers the lapper would let him through and not me. I caught right back up and the same thing happened again, this lapper didn't see me and turned into me and took me down. It was really frustrating."
In the second moto Gibbs challenged Ferris for the lead, pressing the rider until the chequered flag.
"The second race went a lot better, I was feeling good in second behind Ferris, and was just about to make a push when I had a little off. He got away by 10 seconds, and I chipped that back to four by the end but it was too late. I've lost a lot of points over the last two rounds, but all in all with the knee injury and not getting to ride much in the last two weeks, it's not a bad result, but I need to get back into those race wins," he finished.
Gibbs championship lead has now been reduced to just six points over Ferris providing what should be an entertaining duel over the remaining few rounds.
MX1 Championship Positions after round 7: 
Kirk Gibbs 470,
Dean Ferris 464,
Todd Waters 455,
Kade Mosig 381,
Matt Moss 381,
Dylan Long 359,
Jay Wilson 296,
Jacob Wright 291,
Michael Menchi 265,
Daniel Banks 253