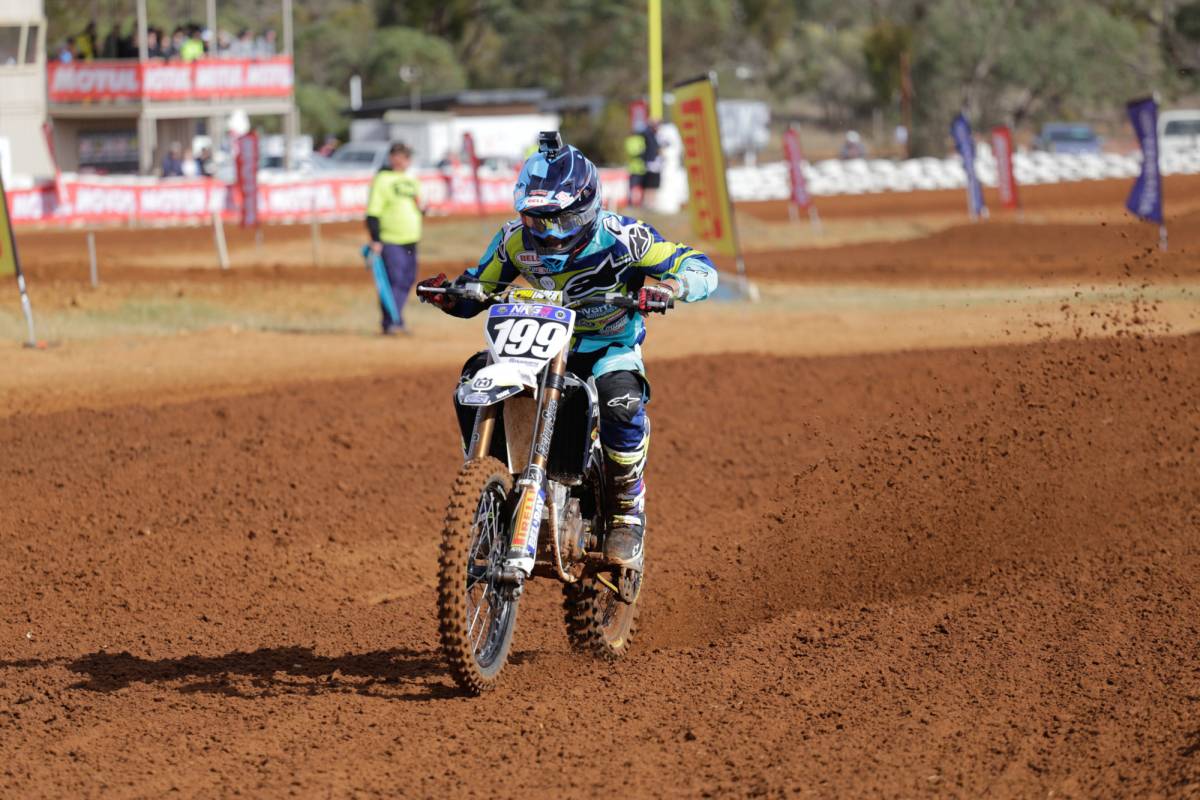 With the sixth instalment of the Motul MX Nationals just around the corner, points leaders in the Thor MX1, Motul MX2, and Pirelli MXD classes will head to Nowra with the added pressure of running red plates this weekend.
Press Release
Kirk Gibbs – Thor MX1 Red plate holder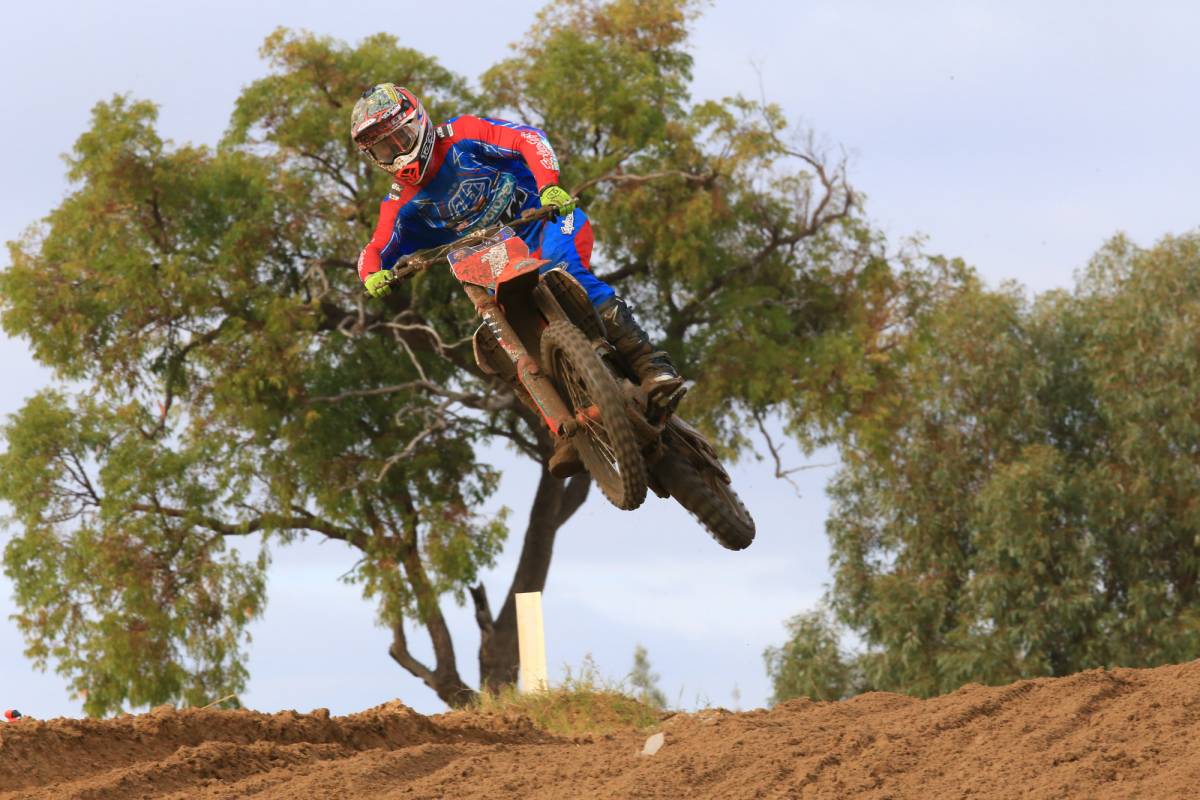 You're well schooled in leading an MX1 championship after holding the red plate for the entire season last year, is having the points lead this time round different?
Yeah it is. Last year after round one I pretty much had a ten-point lead, and it just kept getting bigger after every round, and then by the end I obviously had a decent gap on the field. This year, I think it's going to be a fight the whole way to the last moto. To have the red plate is good, but I definitely feel like it's going to be a tough fight.
You snatched up the red plate at Murray Bridge, and narrowly held on to it at Wanneroo to carry it into the break – It must give you some added confidence knowing that you've been able to maintain the points lead when the MX1 class is stacked with talent this year?
It was really good to walk away from Wanneroo with the red plate. If Dean Ferris had of stayed on in the final moto it could have been a different story points wise. Wanneroo was really the round that Dean and Todd (Waters) were really going to shine and I managed to capitalise on a few mistakes from both of them. I feel like from here on out, I've just got to keep plugging away and see how it all plays out.
Who is your biggest threat to the championship?
I think it's definitely Dean and Todd, and even Matt Moss is still in a position where he can threaten the title too. Dean has probably been the most dominant rider race win wise, but Todd is right there and he's not going away either. All of us don't seem to really want to separate from each other and it's only a point here, and a point there that we're giving away.
How are you feeling ahead of round six at Nowra?
I'm looking forward to this weekend. Obviously Nowra is a tough track to race but I believe I'll be a lot better this year – last year I broke my shoulder blade and had two weeks off the bike ahead of Nowra, so I was a bit rusty. Hopefully this year I can get some good starts because that is 100 per cent what you need at Nowra. I believe its a pretty simple track to go fast on, but racing on it is different. Having raced there last year I know what it takes so hopefully that plays into my favour this weekend.
Nathan Crawford – Motul MX2 Red plate holder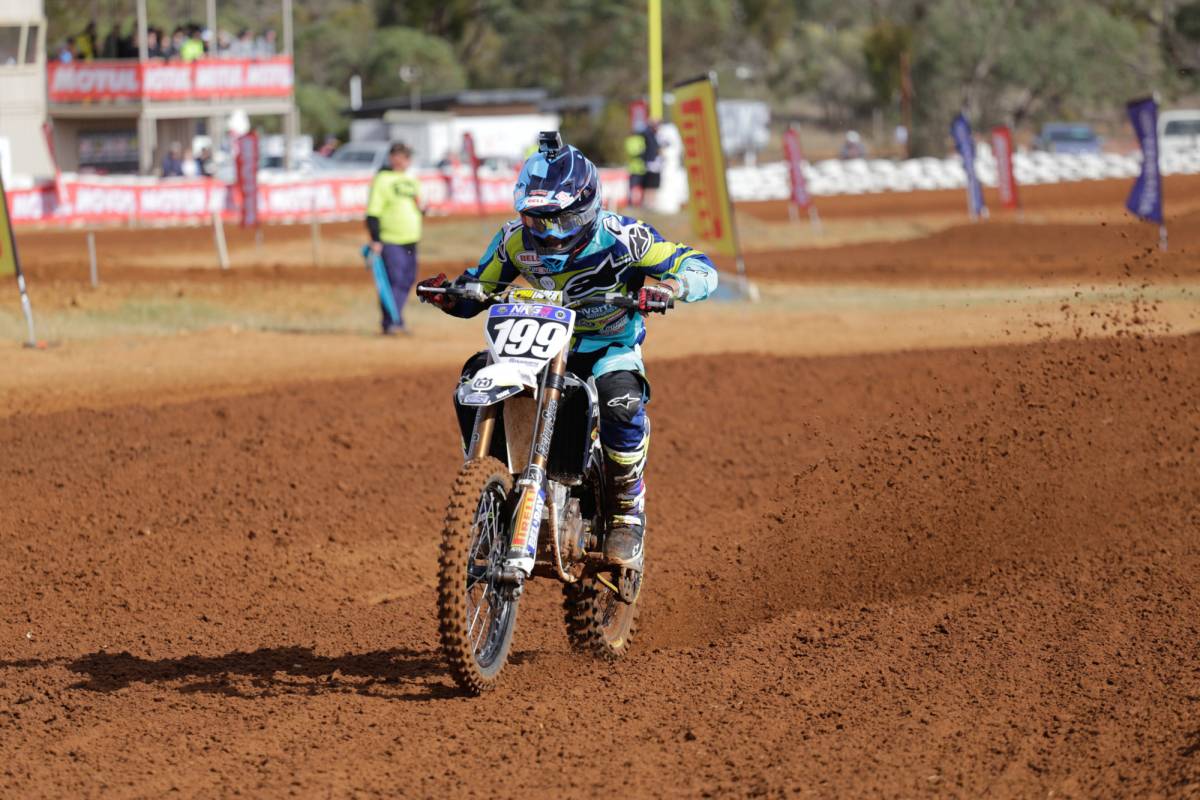 For the first time in your career, you snatched up the MX2 red plate at Wanneroo, what did it feel like to finally take control of an MX Nationals championship?
It's been pretty crazy actually, it didn't sink in for a while until I saw it on the bike and that moment was pretty cool for me. I've been racing at the MX Nationals for a few years now and throughout that time I've learnt a lot. It was a slow start to the year for me, I had only been on the bike for a month heading in to the first round so I've just been building. For me to walk into the five week break with the red plate felt really good.
Do you feel any more pressure than usual now having the red plate?
I guess it's just an image kind of thing having that red background. Everyone is out there with the one goal, and that's to win a championship, and right now I'm in the hot seat. The pressure is there a little bit but I'm just doing the best I can to make sure it doesn't effect my racing or my day to day program. It's there, but usually I cope pretty well with pressure so we'll see how we go.
Who is your biggest threat to the championship?
I have always found Caleb Ward to be very competitive. Myself and him for some reason we always end up very close on the track. But in saying that, as we have seen this year there are a few guys that at any stage could win a moto. The MX2 class is stacked, and with people coming back from injuries after the break it's going to be full again.
How are you feeling ahead of round six at Nowra?
The five-week break has been good for me; I've got a lot of riding in. I know a few people are not a real fan of Nowra but I actually don't mind the track – I like that style, real tight and technical. So I guess we will see how it's prepped when we arrive and it should be a good weekend.
Connor Tierney – Pirelli MXD Red plate holder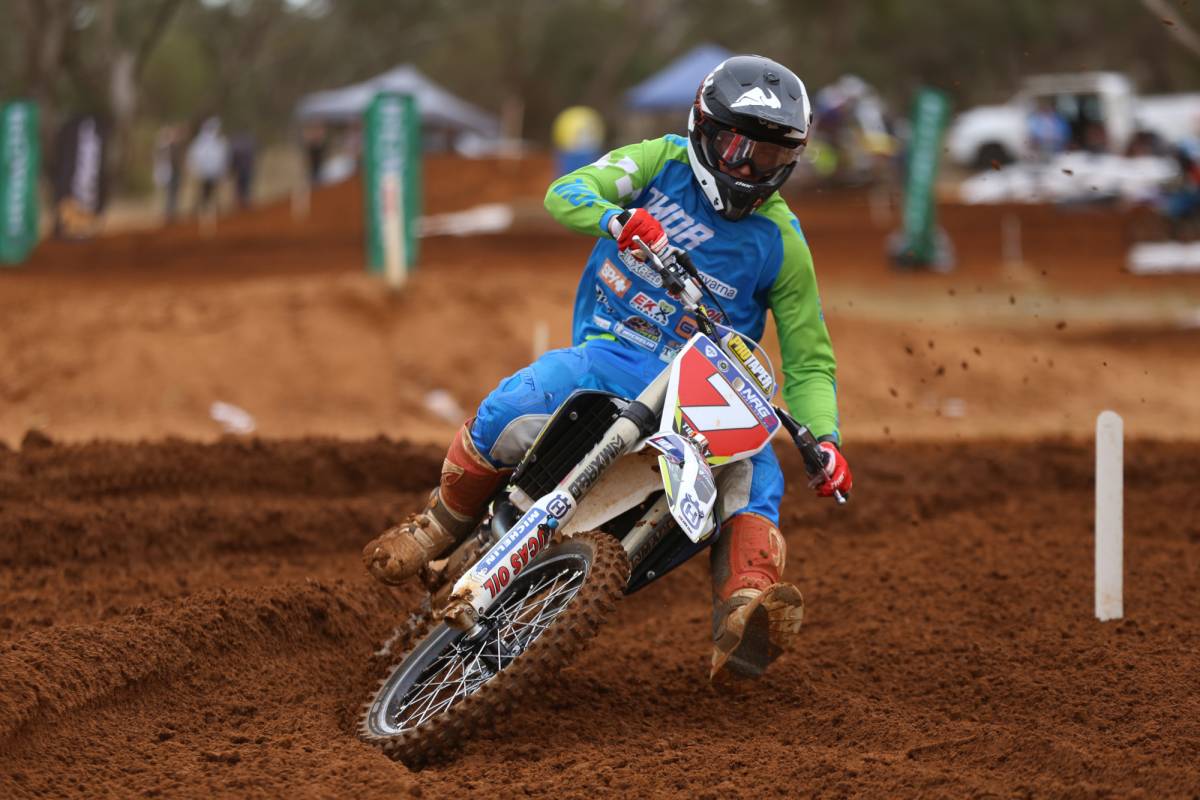 You're the only rider this year to have led their respective championship from round one, which has been a new experience for you – how does it feel to have maintained the red plate for that long? 
It was the goal from the start of the year, to get the red plate and keep it. It's been a whole different ball game having the red plate this season and not chasing it like I was last year. It's been a big learning curve, and it definitely helps having someone like Ryan Marmont in my corner mentoring me. He's done this for a long time, so the has helped me a lot so far this year.
Is it harder to lead the championship or chase it down? 
I have a lot more to lose than anyone else. I still want to go out there and hang it all out during my motos, but I also have to hold myself back a bit, not make any mistakes and ride smart, so I think it is harder. You're the man to beat when you have the red plate so there's a bit more pressure for sure.
Who is your biggest threat to the championship?
I think speed wise, Mitchell Evans is probably my biggest competition. But Cooper Pozniak and Wade Kirkland have both been really consistent this year and that's what championships are about. It's hard to put one name to it, because everyone has been fast this year, but Jordan Hill and Mitchell Evans have been there a lot so far this season.
How are you feeling ahead of round six at Nowra?
I feel really good. My knee and really the whole body needed a bit of a rest during the break. I had a few weeks off at home in Western Australia and got to spend some time with my family – it was nice to relax and get away from the motocross scene a little bit. When I got back on the bike I was super keen and have got in a good few weeks of riding so I'm feeling good going in to Nowra. It's sort of like a home track these days so I can't wait.