Inside Beau Ralston's Yamaha YZ300X.
Story and Photography Damien Ashenhurst
Beau Ralston is a big bloke and can ride a two-stoke like a madman. Some time ago he and team boss AJ Roberts decided it would a heap of fun to build a 300cc two-stroke. Yep, just like you and me they thought it would be an awesome idea to race a 300 in the AORC E3 class.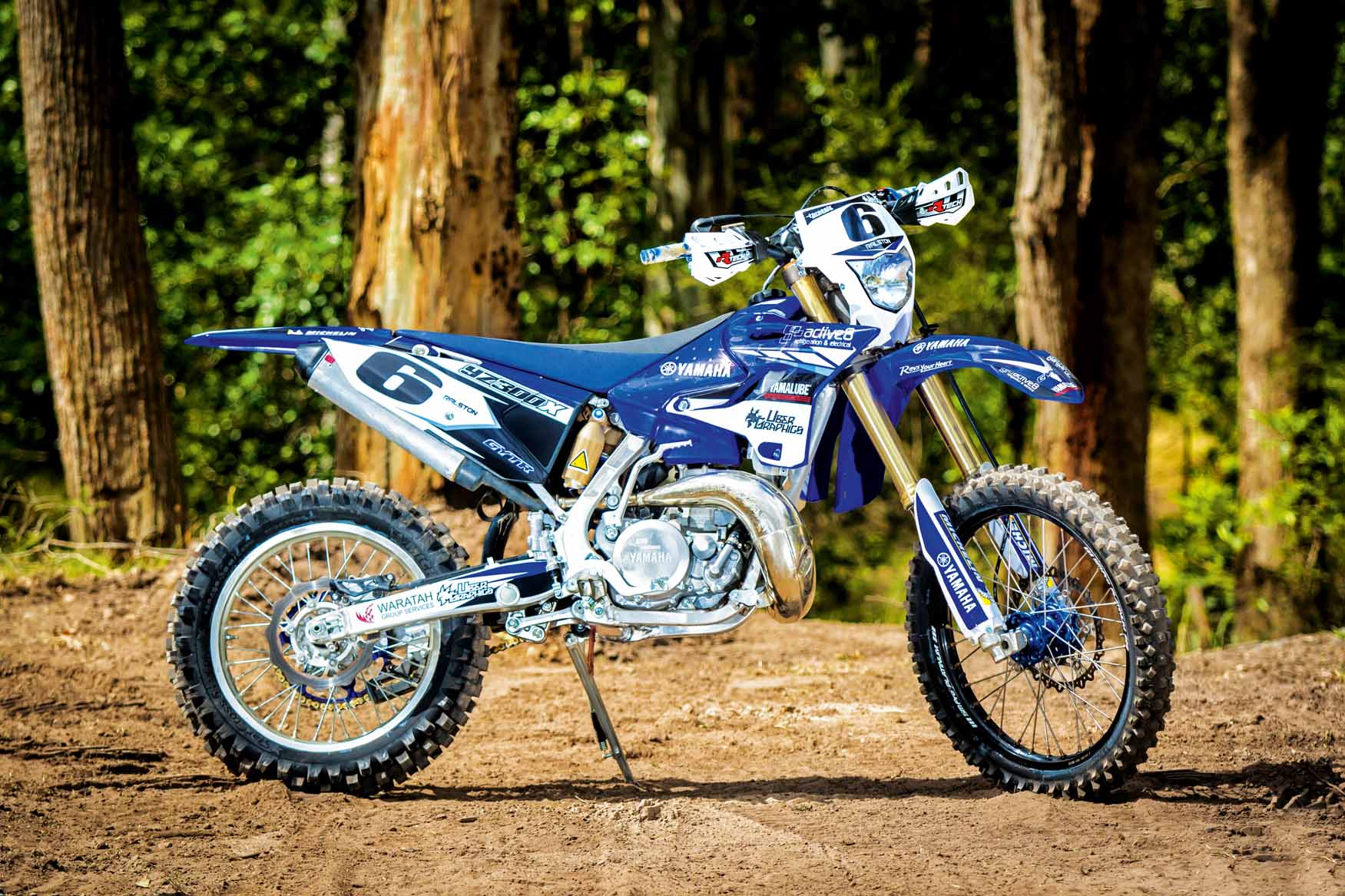 As a Yamaha team the guys had the YZ250 to reference and in fact AJ had raced a YZ250 with a 300 kit back in 2012. But Yamaha also has the YZ250X, the enduro version of YZ with the wider-ratio gearbox and revised suspension — and that's where they turned when it came time to start the build.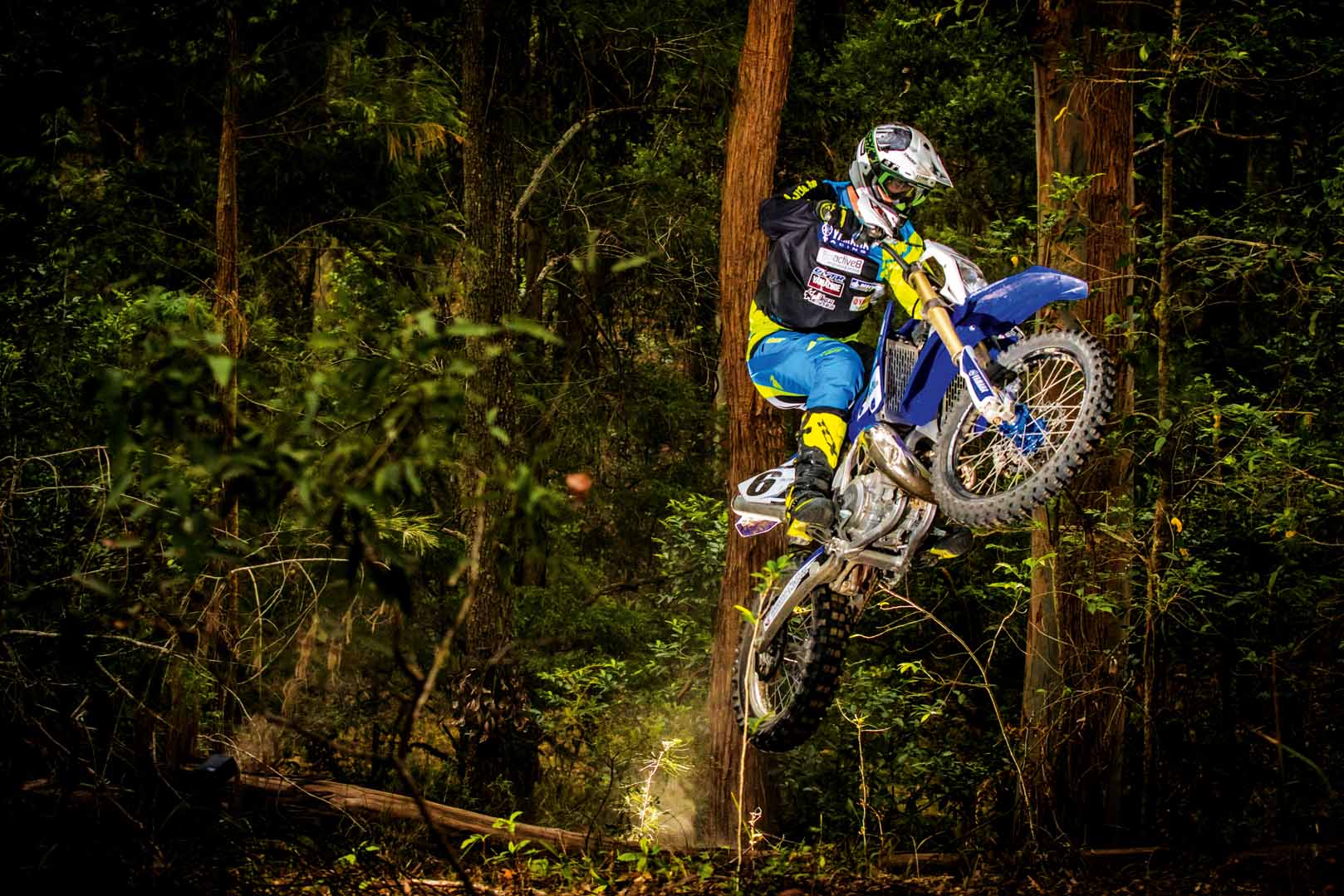 The 250 is made a 300 (a 293cc to be exact) by fitting an Athena Big Bore Kit, which increases the bore from 66.4mm to 72mm while the stroke remains the same. The result is a torquier YZ that's actually quite smooth to ride and, coupled with the wide-ratio gearbox, becomes an enduro bike not only capable of winning but fun to ride.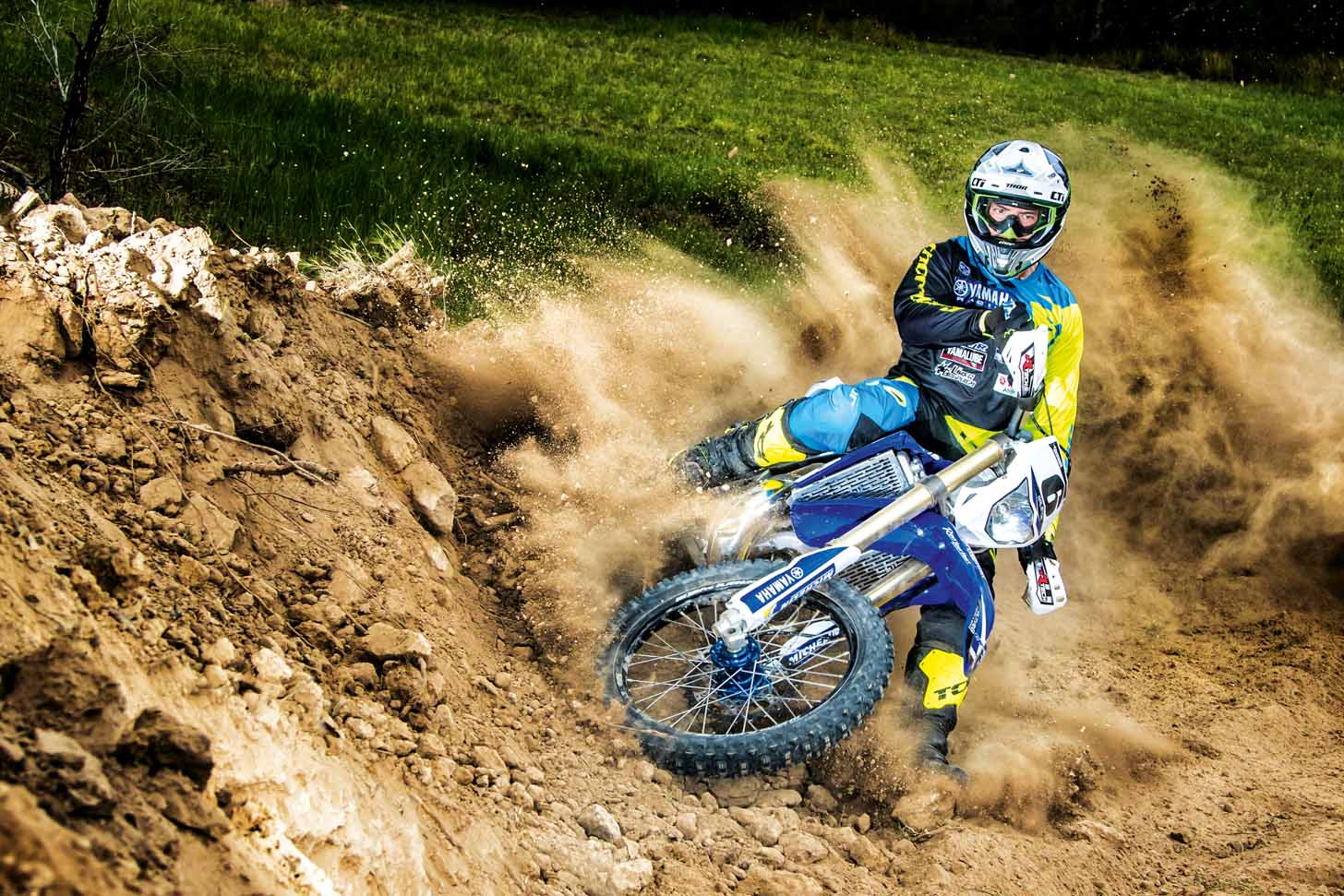 At the time of writing, Beau was sticking with the standard flywheel weight and AJ had jetting at a 185 main jet, N3CG needle and the stock pilot. The bike runs cleaner off the bottom with these settings and, to give you an idea of how Beau is acclimatising to the bike, he's already set faster times on all but one of his practice tracks.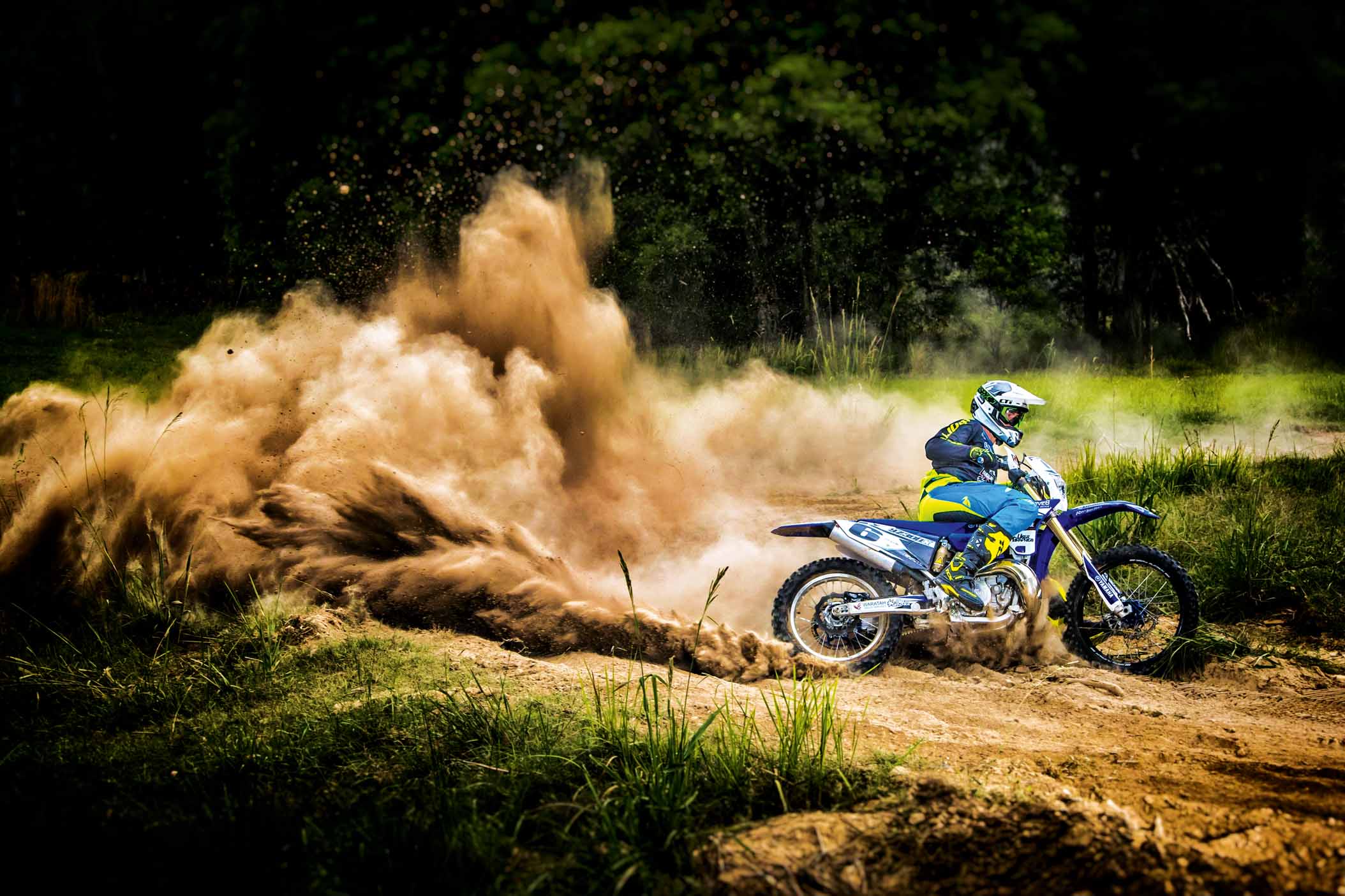 For longer races, the team will run the GYTR 12-litre fuel tank but there's not a lot more to the build as yet. The bike is a well-proven and much-respected package and Beau can ride the nuts off a dinger, so this move will attract a lot of attention at races — but it might also win a lot of them.