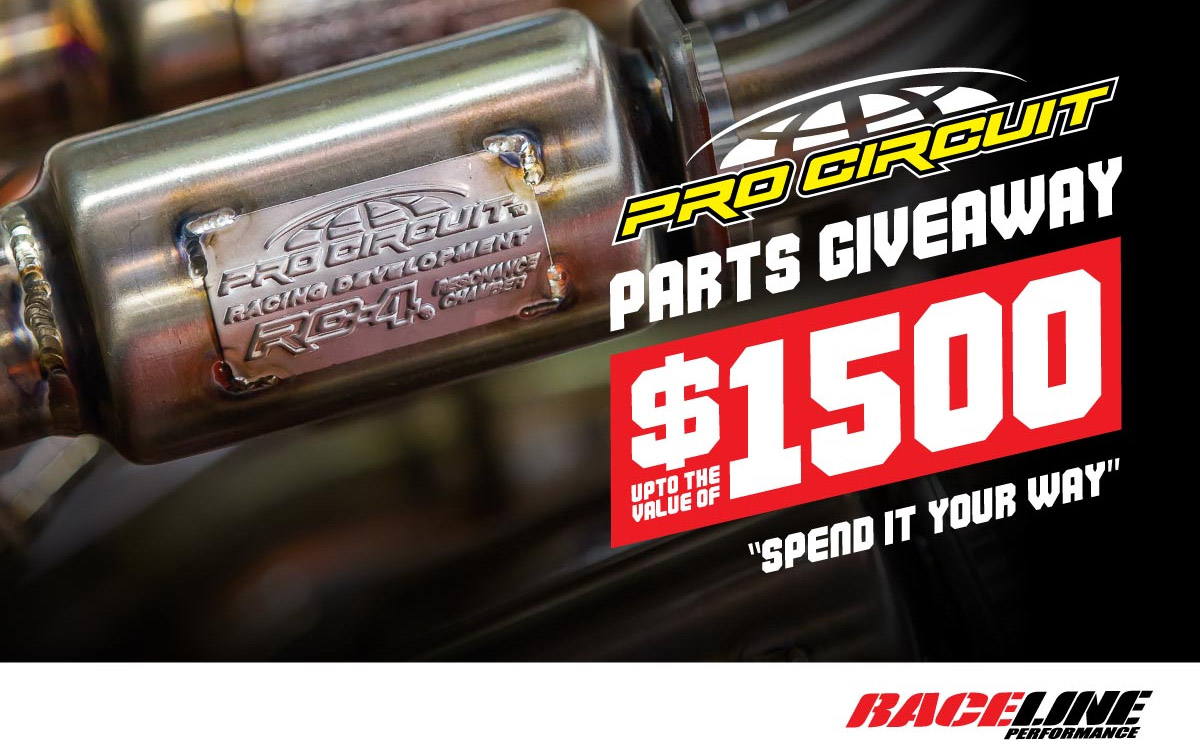 Have you ever dreamt of racing what Australia's professional riders race on? Have you wished that you could give your bike a face lift like no other? Well thanks to Pro Circuit and Raceline, here's your chance!
With Raceline Performance undertaking numerous activities at the 2017 KTM Australian Junior Motocross Championships which commences this weekend in Horsham, we are also pleased to announce a Pro Circuit competition that will provide one up and coming junior with the bike upgrade of a lifetime.
Raceline Performance which now distributes Pro Circuit Engine and Suspension products will be giving away a full Pro Circuit bike upgrade to the value of $1,500, to one lucky junior rider this weekend.
To enter, riders will simply need to redeem their lanyard which holds their unique number upon signing on at this year's KTM Australian Junior Motocross Championship, then the winner will be announced at riders briefing. Simple!
Regardless of what brand of bike you race, Pro Circuit has an upgrade to fit all machines, meaning this competition is open to all competitors.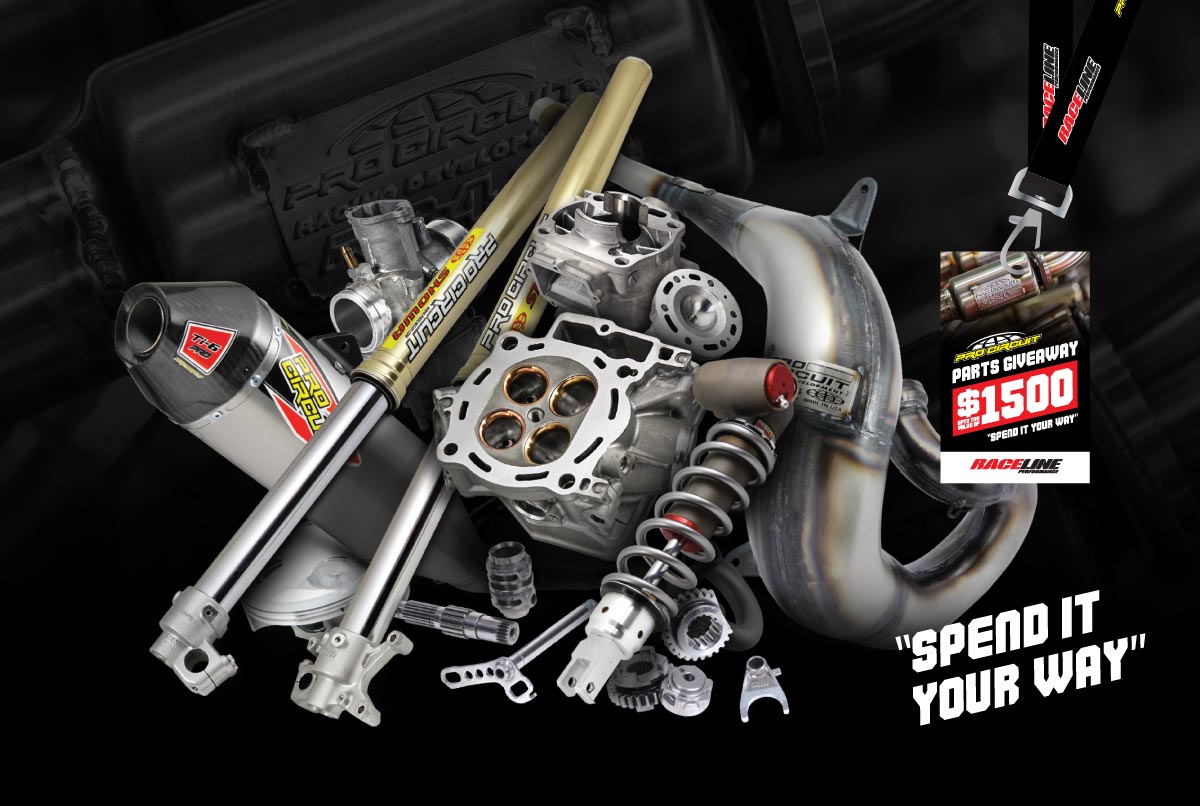 The winner will have the option to select from the following products to have fitted to their bike.
Pro Circuit Pistons
Pro Circuit Cams
Pro Circuit 4 stroke exhaust
Pro Circuit 2 stroke exhaust
Pro Circuit Suspension Parts
So make sure you're not only at this year's KTM Australian Junior Motocross Championships to be a part of the action, but ensure you're at riders briefing so you don't miss the opportunity to score yourself a Pro Circuit upgrade for your bike of choice!
To read the full competition terms and conditions head to http://www.raceline.com.au/procircuitgiveaway/