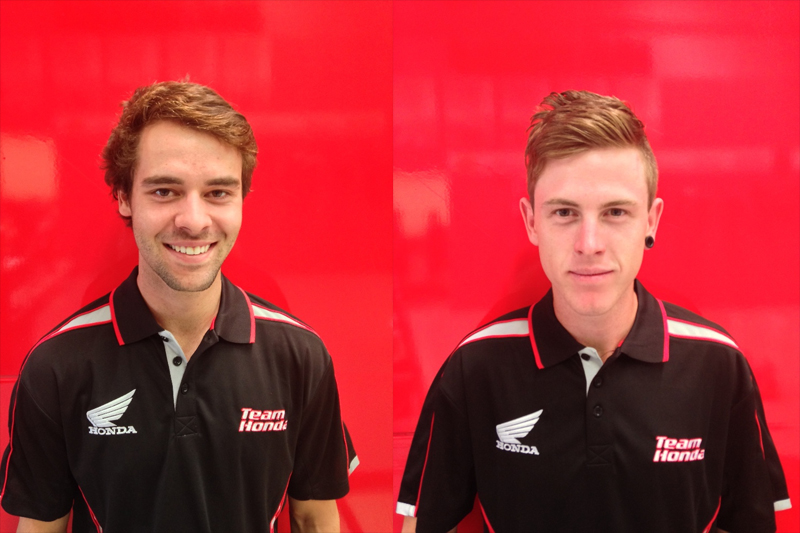 Team Honda Racing has signed Jay Wilson and Dylan long for next year's motocross and supercross seasons.
By Hayden Gregory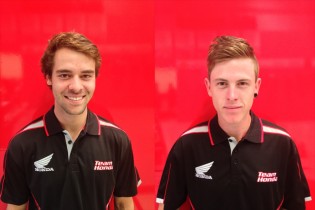 2015 MX2 champion Jay Wilson will make the transition into the premier class as Honda prepares to race under one banner for the new season. Wilson has five senior titles to his name alongside an FIM Junior World Championship, proving he will be no slouch on the Honda CRF450R.
Wilson missed the recent Australian Supercross season with injury but is confident he is still ready to make the move to the 450's.
"Having wrapped up the motocross title in MX2 class this year, MX1 was always going to be my next step." Wilson commented. "It's the premiere class and I believe it is very important to push myself as a rider so I am very excited to be going racing with Honda and the newly formed team in 2016. 
"Paul Free and Pip Harrison have both worked very hard to put a competitive package together and I couldn't be happier to join such a successful team of people." 
Joining Wilson will be Dylan Long who finished seventh this year in his first 450 motocross season. Like Wilson, Long had a fruitful 250 career landing many podiums and also claiming third place at the FIM Junior World Championships.
"I am super excited to be joining Team Honda Racing heading into 2016 and can't wait to get started." Long said. "I have seen the success the road team has already achieved over the years and to have Pip Harrison onboard with the off-road side of things is really exciting.
"The knowledge that both Paul and Pip have combined will make an extremely strong team. I am really driven to win and I look forward to the 2016 season starting."
The pair will inject some youth into Team Honda with a serious thirst for success. Both riders will be gunning for national titles and Paul Free is confident they will be up there week in, week out.
"I couldn't be happier with our rider line up going into 2016." Free said. "Jay and Dylan are two young guys in the off road scene that are hungry to make their mark in the big bike class, and I am sure they will. 
"I can't wait to see our teams roll out of the workshop in the New Year to go to their first events."