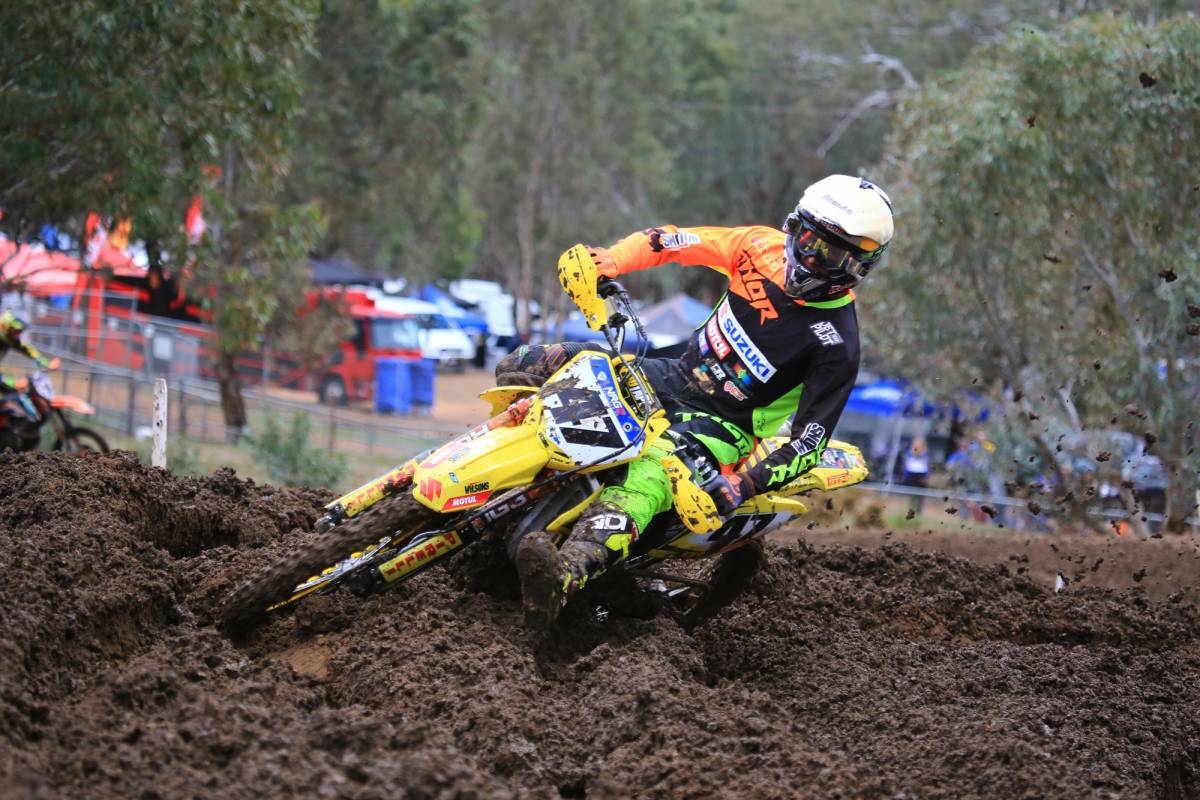 The Wilson Coolair Motul Factory Suzuki rider is looking forward to hitting the softer ground this weekend.
By Hayden Gregory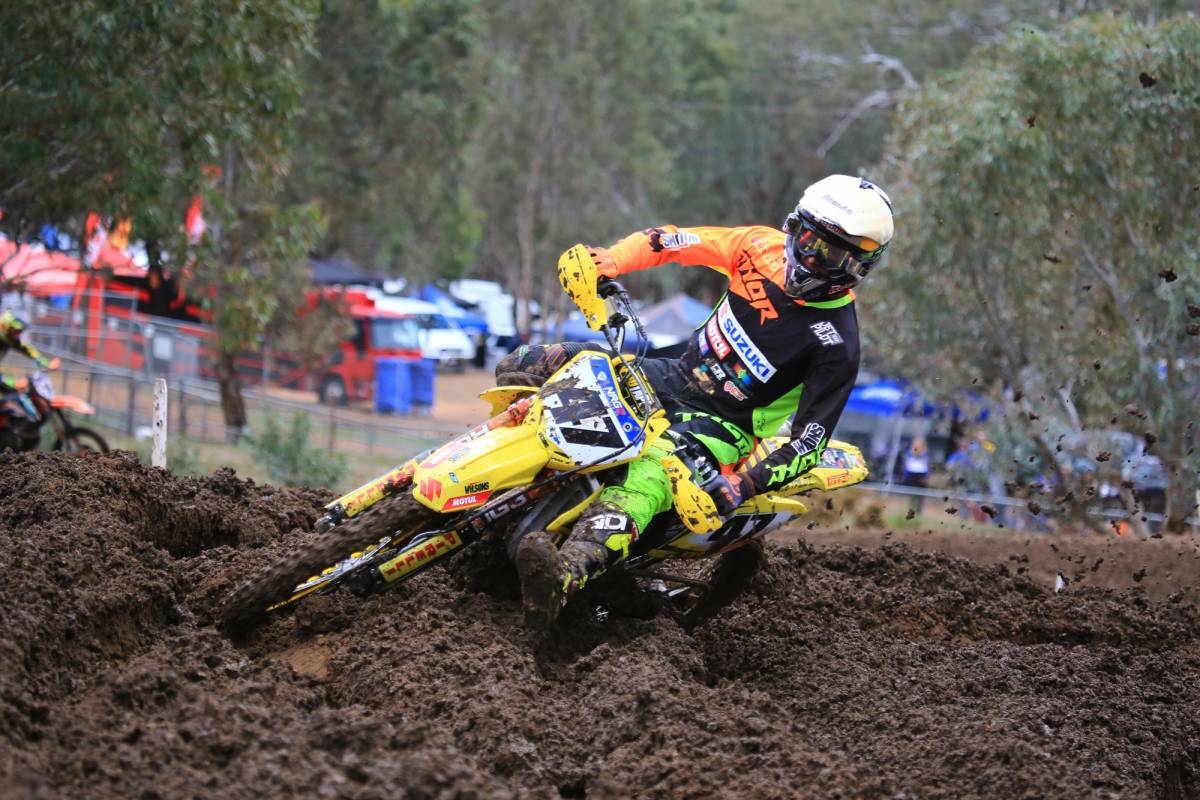 Todd Waters currently sits third place in the MX1 championship standings and is hoping his experience on the softer MXGP tracks will keep him in good stead for round four of the series.
"I'm excited to head to Murray Bridge, I've always rode well there so I'm keen to get back. We've had a good three weeks of riding so it should be another good round," he said.
"Murray Bridge is not going to be the deep sand that we will experience at Wanneroo, but it's definitely going to be a lot of fun. I've had some experience overseas riding in the softer conditions so I'm excited.
"I got a race win at Broadford which was good, but now that we're approaching the mid-season break I really want to be pushing for some round wins, so that's the goal this weekend."
Waters' Suzuki team mate Luke Wilson is also looking forward to the conditions and is aiming for a top ten finish.
"It's exciting to be heading into some softer stuff, and it's good that Murray Bridge is first, because it's sort of halfway between a hard pack track and sand," he said.
"Murray Bridge seems to be one of everyone's favourite tracks, so it should be a good weekend. We have been doing some sand riding at home and I'm feeling close to getting back to 100% after my injury too.
"I would like to finish with a top ten at Murray Bridge, but I'm sort of changing the way I look at race weekends these days – as long as I come away with a positive and we're heading in the right direction I'll be happy."
Round four of the Motul MX Nationals kicks off this Sunday, May 22nd at Murray Bridge, South Australia.