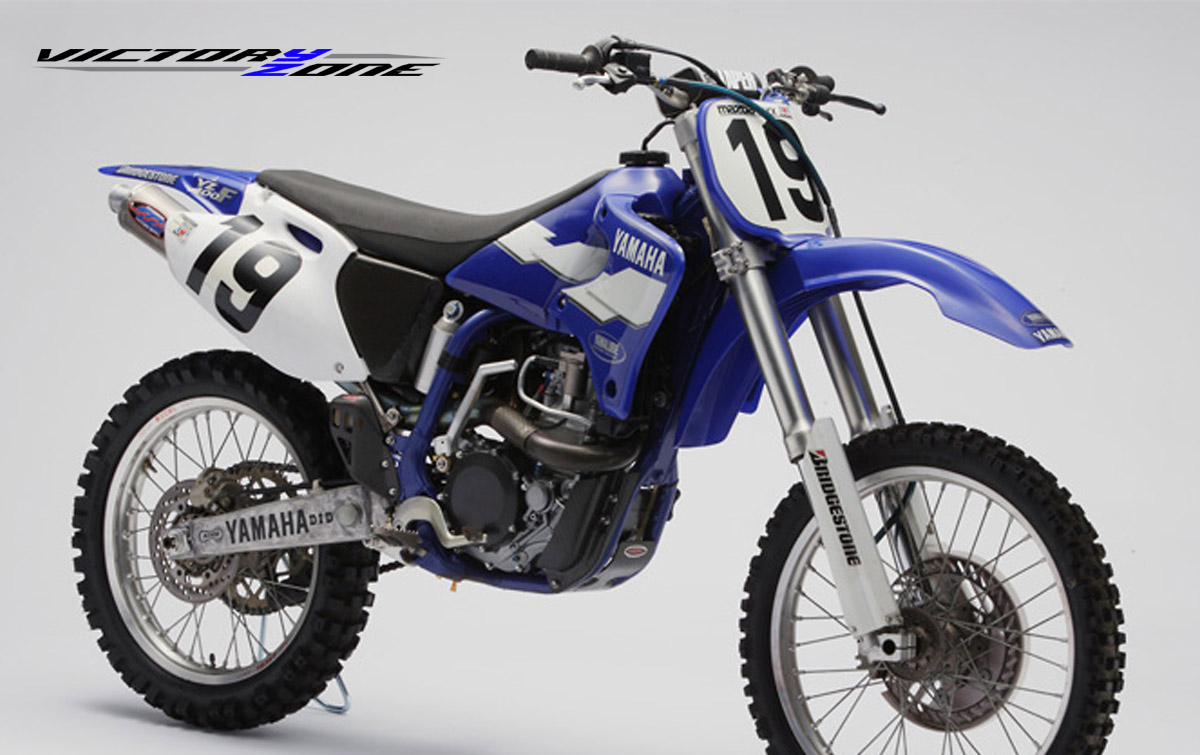 The YZ400F scored its first win in 1997 and became the first four-stroke to ever win an AMA supercross – but it wasn't all as it seemed. The rider, Doug Henry, actually started the year on a YZ250 two-stroke, and was leading the points when a crash with Jimmy Button in the Houston Astrodome saw him break his wrist.
Henry had already ridden the YZ400F in a couple of motocross rounds so on his return to the Supercross series later that year and with nothing to lose, Yamaha chose to enter Henry on the YZ400F and its debut couldn't have gone better with Doug talking the main event win. Henry recalls; "I remember getting to Vegas with the four-stroke for its debut and Mike Kiedrowski walking by laughing and saying, 'Do you really think you're gonna qualify on that thing?'  But I knew that we could win during the tests in Carlsbad that Thursday. Once we got the carburetion set up right, I knew we had a really good bike."
The bike Henry rode in '97 was in fact a Works YZM400 for which Yamaha was granted a one year exemption from the Production rule in the States to ride, while in Europe the YZM was being raced by Andrea Bartolini and Peter Johansson.
1998 would truly prove to be the year of the YZ400F. Henry raced the production version and won five overalls in the AMA motocross to clinch the title and further cement the validity and future of the four-stroke in motocross and supercross. That bike had around 56 horsepower which is insanely impressive for a four-stroke in 1998.
To compare the YZ400F to the other four-strokes of the day is pointless. It was such a leap ahead and Yoshiharu Nakayama's idea of using the five valve head derived from the Genesis road bike engine and the 39mm Keihin FCR carburettor was pure brilliance.
In fact it was Nakayama's tenacity and belief in the idea that gave birth to the four-stroke revolution. A belief so strong the initial builds were in his own garage and on his own time. Three years later the YZ250F would be released and that too was a bike he designed and built in his own time and with little assistance. Yoshiharu Nakayama is a true Yamaha legend who has steered the YZ and YZ-F lines through many iterations as well as a heap of road bikes and even Formula One engines.