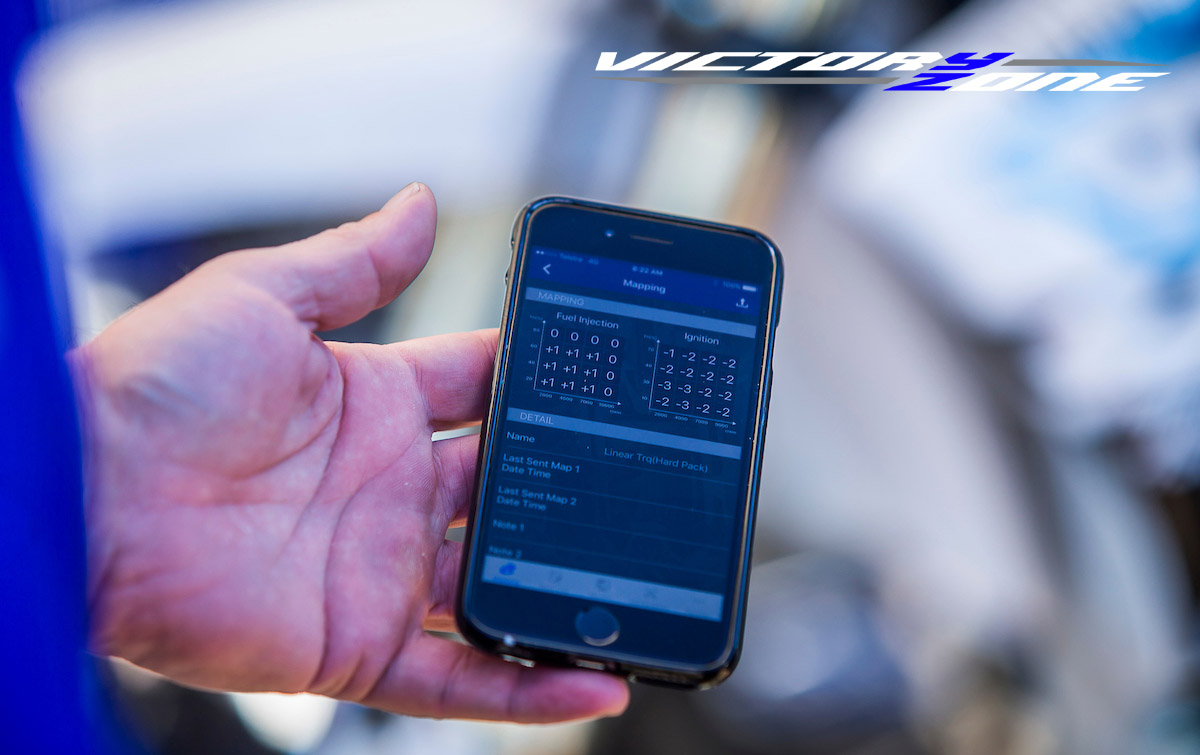 The 2018 YZ450F features something never seen before in the Yamaha new Power Tuner iOS and Android app. We've been using the Power Tuner for a while now and up to this point it's been the industry standard for tuning your engine anywhere and anytime. Now, by simply downloading the free app and using your smartphone you can connect to your bike and make changes or log data via the bikes in-built Wi-Fi system which means there are no wires to connect.
It wasn't all that long ago that you needed a set of tools, jets and needles and know-how to get the best from your engine in any specific circumstance. But now, in the case of the 2018 YZ450F, it's as simple as connecting, making any changes, then putting your phone away and riding off. No plastics need to be removed and no tools needed at all.
The app will allow the rider to take notes about the location and bike settings so when you return to that track again you can just dial-up your preferences from the previous ride. You can keep ride times, maintenance dates and run diagnostics. You can monitor and alter fuel and ignition parameters in a greater range than with the previous hand-held Power Tuner, so your engine feels and runs just like you want it to and can be changed in a matter of minutes if conditions change or the rider simply wants to find something extra. The app can also monitor a range of data such as race settings, maintenance and system diagnostics, engine run time and more.
Settings can also be shared within teams or with mates so you effectively become your own test rider with the ability to control your bike in ways that not so long ago was unimaginable.