Once of the most fun parts of trailriding it can also be exhausting and frustrating. Here are some tips to help you flow through the single trail and enjoy doing it.
STORY SHANE BOOTH PHOTOGRAPHY DIRT ACTION ARCHIVES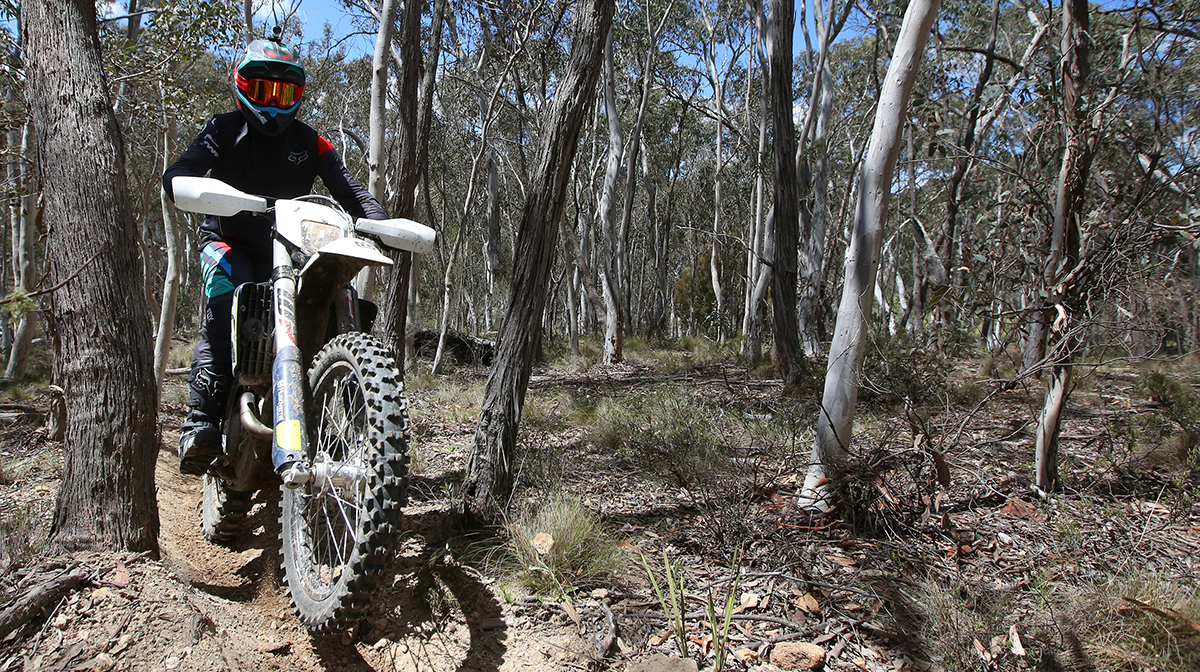 1. RELAX
Try to start at a pace that allows you to be relatively relaxed. If you go into single trail and try and ride fast instantly you will struggle to keep up and start making mistakes. This then turns into riding tight and then using more energy and so on. Slow your speed down a little and let it come to you, you will be more relaxed and then things will become easier.
2. LOOK AHEAD
Keep your vision up and try to look to the next turn as early as possible. When it gets real tight and is switching back on itself a lot then the more you can try to look ahead the easier it will be. Any chance you get to try and scan through the trees and get an idea of where the trail heads through the next three or four turns will also make a big difference. Try not to look just corner to corner because that's exactly how you will tend to ride and it will become very stop start.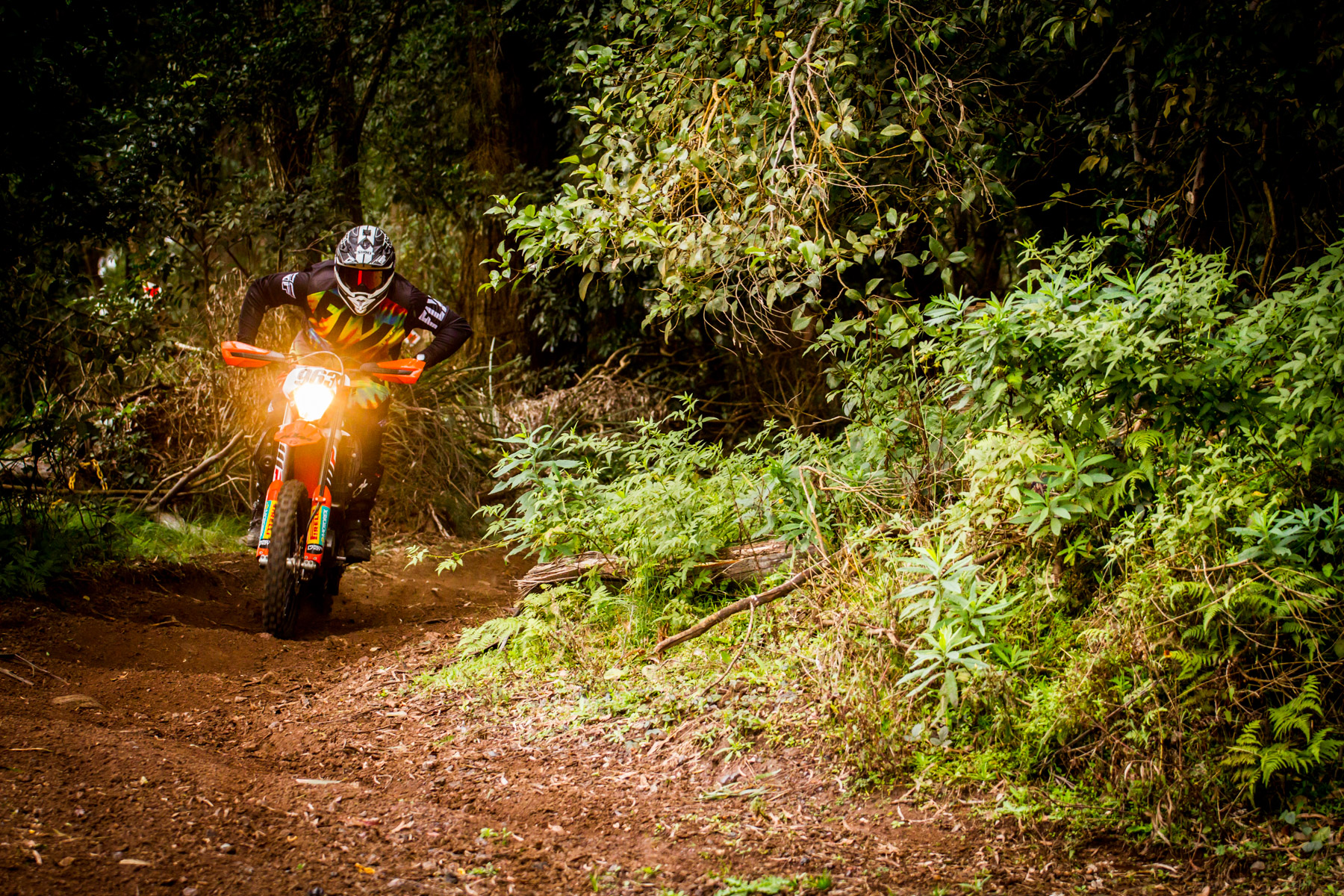 3. CORRECT GEAR
Do what you can to hold second or third gear if possible. It tends to help you smooth things out when the power delivery isn't too aggressive. When you ride in a low gear you will tend to accelerate harder and brake harder in between every corner and not only is it energy zapping but usually not fast either. You want to flow through the single trail and a good gear selection will help that a lot.
4. EASY ON THE BRAKES
Try to manage your speed so you don't need to brake super aggressively into every corner. If you do that you will very quickly find yourself riding turn to turn and stopping and starting all the time. By easing out of the throttle slightly earlier and then also picking it up earlier you will find you start to flow and make the single trail one long line rather than short bursts between turns.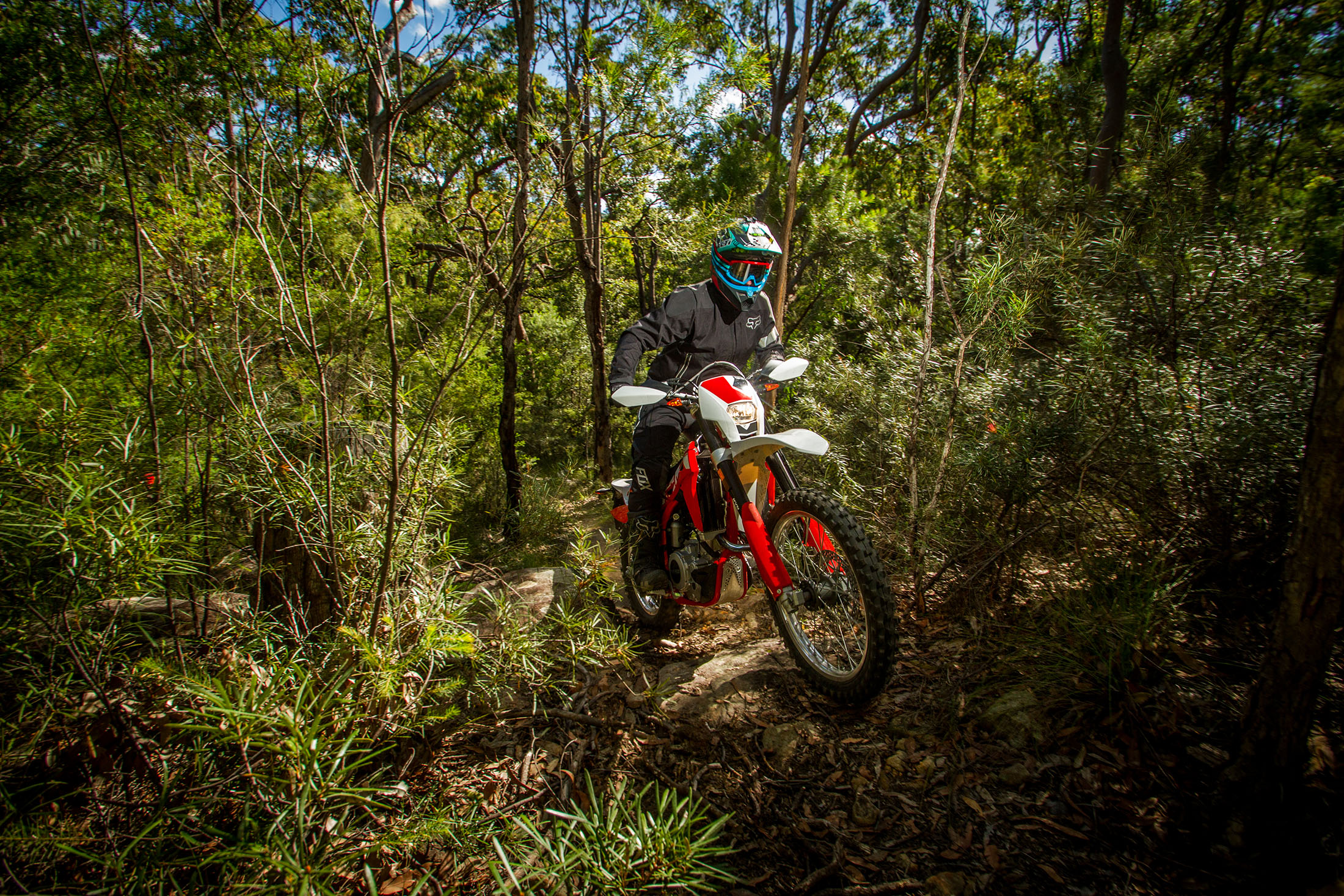 5. STAND IF YOU CAN
There are definitely times where you want to sit but if you can stand the majority of time its beneficial. You are much more agile on the bike when standing, you can deal with so many more scenarios too. If you came off a turn and there is a big hole or a log you can deal with it instantly. You can manoeuvre the bike through trees and change direction back forth much quicker and more efficiently standing up. Once you become comfortable standing it really isn't physically harder than sitting, in some cases it's actually more efficient.