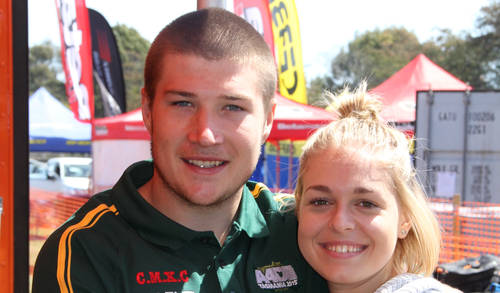 Local Tasmanaian star Matthew Phillips is ready to impress in front of his home fans when the 2015 Yamaha Australian Four Day Enduro (A4DE) gets underway in Wynyard on Tuesday.
Press Release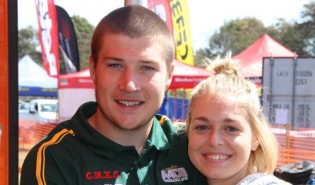 Phillips, who won the Enduro Junior World Championship in 2013 and E3 World Championship in 2014, will join the KTM Enduro Racing Team in a one-off return to the Australian enduro scene.
Growing up in Wynyard, the 22-year old said the prospect of competing in the nation's premier off-road racing event in his hometown is one he is 'pumped' about.
"It's pretty special for me and pretty special for the whole motorcycling community in Tassie just to have this event down here," Phillips said.
"A lot of people are fairly proud about enduro racing, so it's great to have a big race down here.
"When I made the transition to enduro from motocross, my first big event was the Four Day Enduro in 2010. I really enjoyed the format and you get plenty of time to speak with your competitors during the race, so it makes it more of a social event.
"Four days working with the bike is not easy, but it's always a good event with a good atmosphere."
Despite his connection to the area, Phillips said the tests the riders will be racing in will be as foreign to him as the other 226 competitors registered for the event.
"We have got a lot of places near my place to ride; basically it's all sand and stuff that I like riding in, so I don't really venture out too far because I don't need to," Phillips said.
"It's going to be just as much of a new track to me as it is for everyone else, so I look forward to that as well.
"It's going to be hard-packed and fast, but not too technical as they've tried to save a little bit for the more inexperienced riders so they can enjoy themselves as well."
Phillips said the experience of racing overseas in the FIM Enduro World Championship had been an extremely beneficial one, but didn't expect it to provide him with a massive advantage coming back to Australia.
"I've absolutely loved it; it's been a great opportunity to see the world and the guys who dream about riding motorbikes all day have just gone and built these really hard tests with good jumps and obstacles in it for our racing," Phillips said.
"That has been a really good experience and I'm really glad I made the move over there to have a crack at that.
"It (racing in Australia) will be a little bit different to what I'm used to riding; we ride some pretty difficult and technical sort of stuff, so it will be good to break it up and have a go.
"I'm sure the Aussie Off-Road guys will be super fast on this sort of stuff, so there's no real expectations but I really hope to at least pose a challenge at the end of the day."
Of extra pride to Phillips is the opportunity to represent Tasmania in the Junior Trophy Team competition, after competing for Victoria in previous four day campaigns.
"I'm really looking forward to that (riding for Tasmania). I've never got the chance to ride in a Junior Trophy Team before so it was just one of those things that I needed to tick off," Phillips said.
"Everyone is really pumped and I think I'll be a good help to the Tassie guys who haven't done it before, so it will be good to be there for them during the week to give advice and before the race just to prepare them."
The 2015 Yamaha Australian Four Day Enduro kicks off on Tuesday with the Prologue ride, which will be used to seed the riders for the day one starting order on Wednesday. Keep up to date with our A4DE Live Feed.