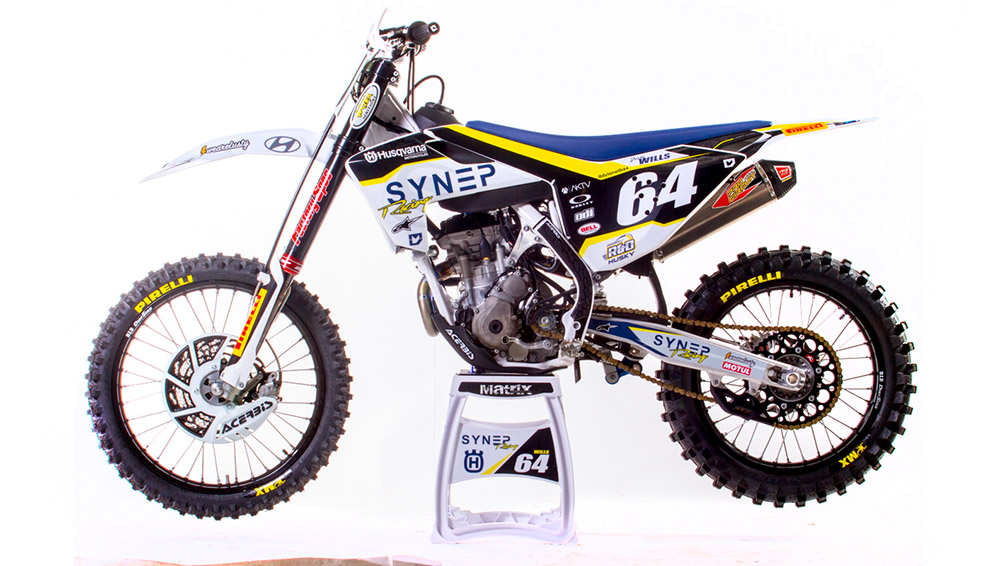 Story and Photography: Matt Bernard
All-new Motocross team, Synep Racing are set to enter their debut MX Nationals season. It's a close knit team who will be fielding Husqvarna machinery throughout the season. We were lucky enough to catch up with the team and learn all about their 2017 campaign.
"We started the team to try and offer some more riders support." Said Team Manager Mark Paterson. "We thought that MX Nationals had room for another team, so we formed our privateer outfit to help some riders follow their dreams."  The team took another step when Husqvarna teamed up with Synep.  "When Nathan Crawford was signed to Monster Kawasaki, we approached Husqvarna to help fill that position and they came on board. R and D Husky in Emu Plains have also helped us heaps, anything we need they are able to organise for us."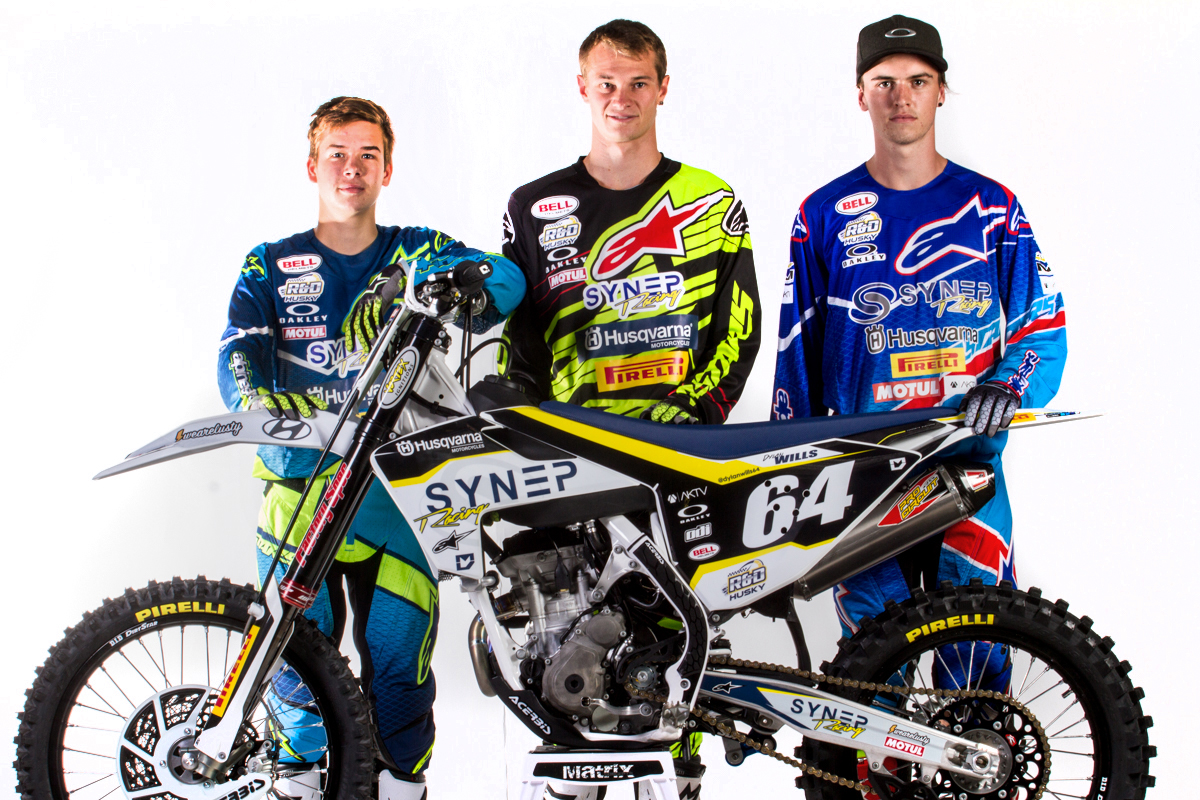 (L to R) Kane Fischer, Keiron Hall, Dylan Wills
For 2017, Synep will field three riders, most recognisably Dylan Wills in MX2, Keiron Hall in MX1 and Kane Fischer in MXD.
"We had a talk with Dylan and his father at the end of last year at Aus X Open. They were still unsure of what was happening in 2017, I knew in the back on my mind that we were starting something, something small, but I thought we could give him an opportunity to chase the championship. Now here we are ready to go."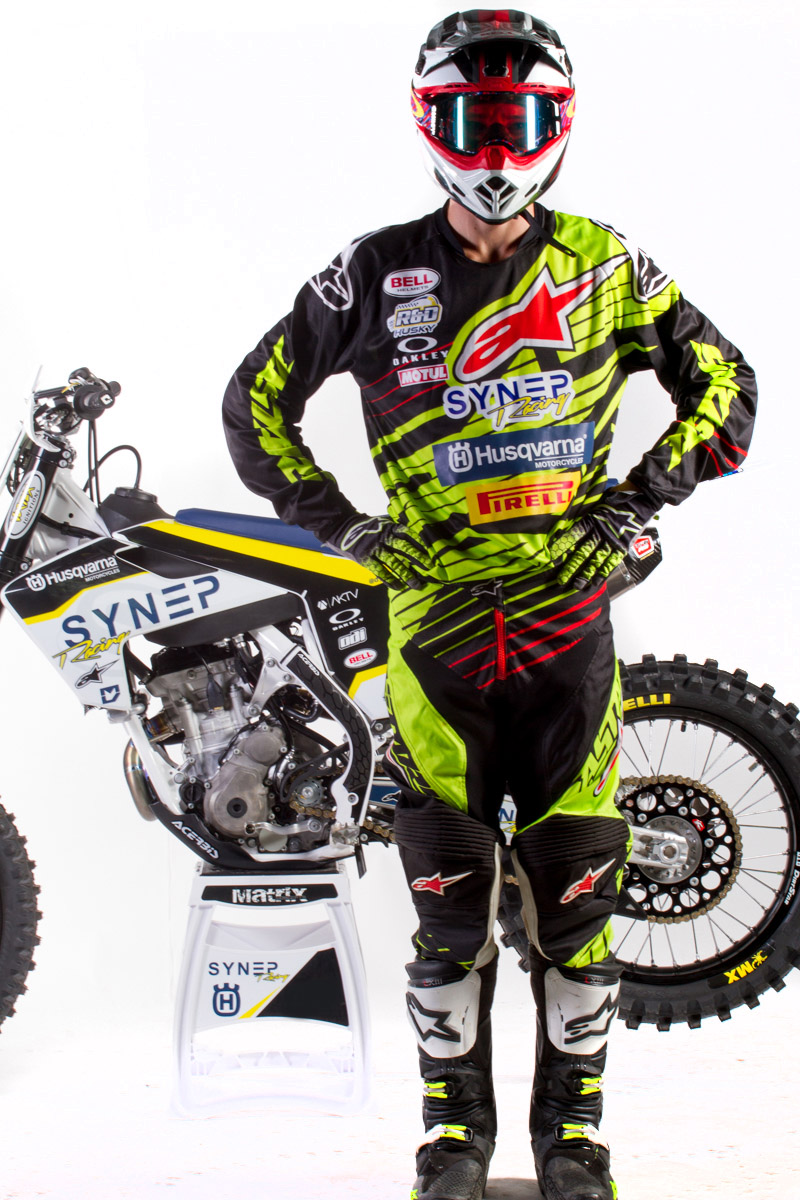 Keiron Hall
"Keiron is an awesome rider. He works full time and runs his own business, so he's trying to juggle racing, training, riding and working. But potentially he is a rider who can surprise a lot of people."
"This will be Kane's first national race. He's only been racing for a couple of years. The team took Kane and Keiron to Florida in November to Club 57MX to get some training, and Kane has now come on leaps and bounds. it will be a learning year for Kane to gain as much experience as he can." Finished Paterson.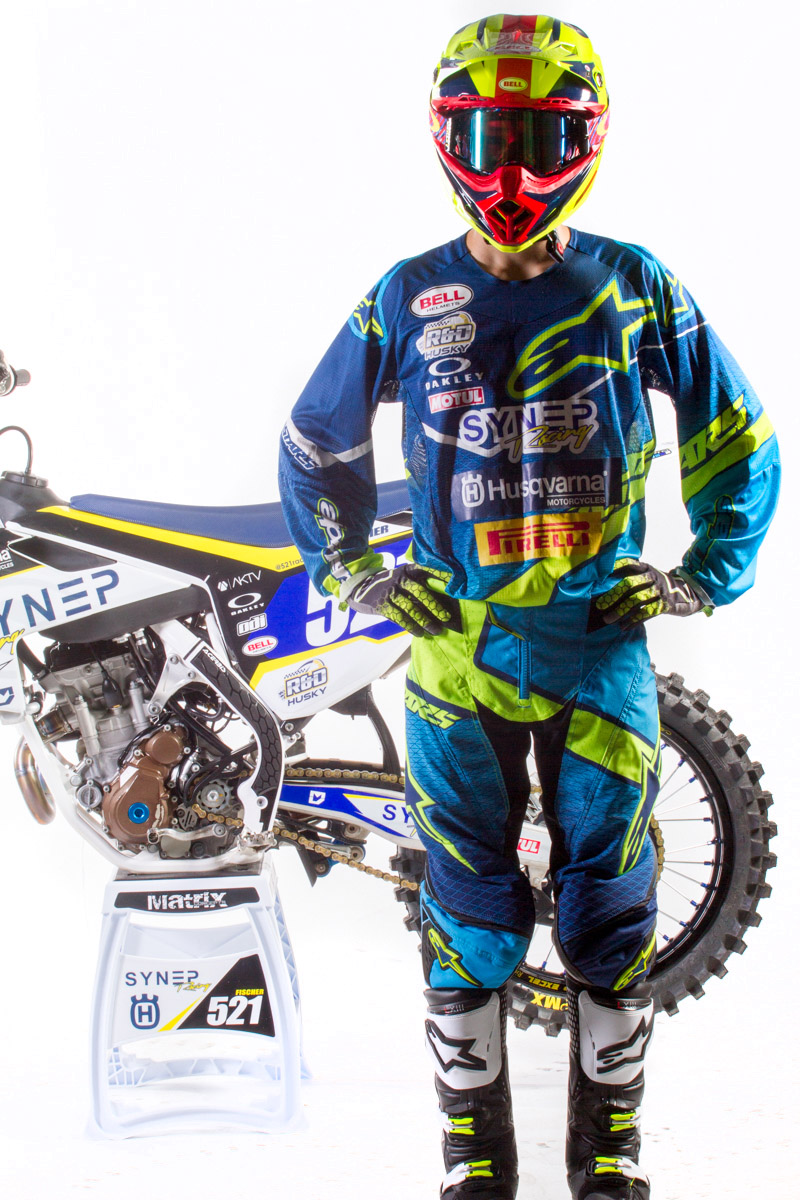 Kane Fischer
The Synep Racing team are a great bunch of guys all keen to succeed in 2017. Keep an eye in issue #215 of Dirt Action Magazine to learn more about the team.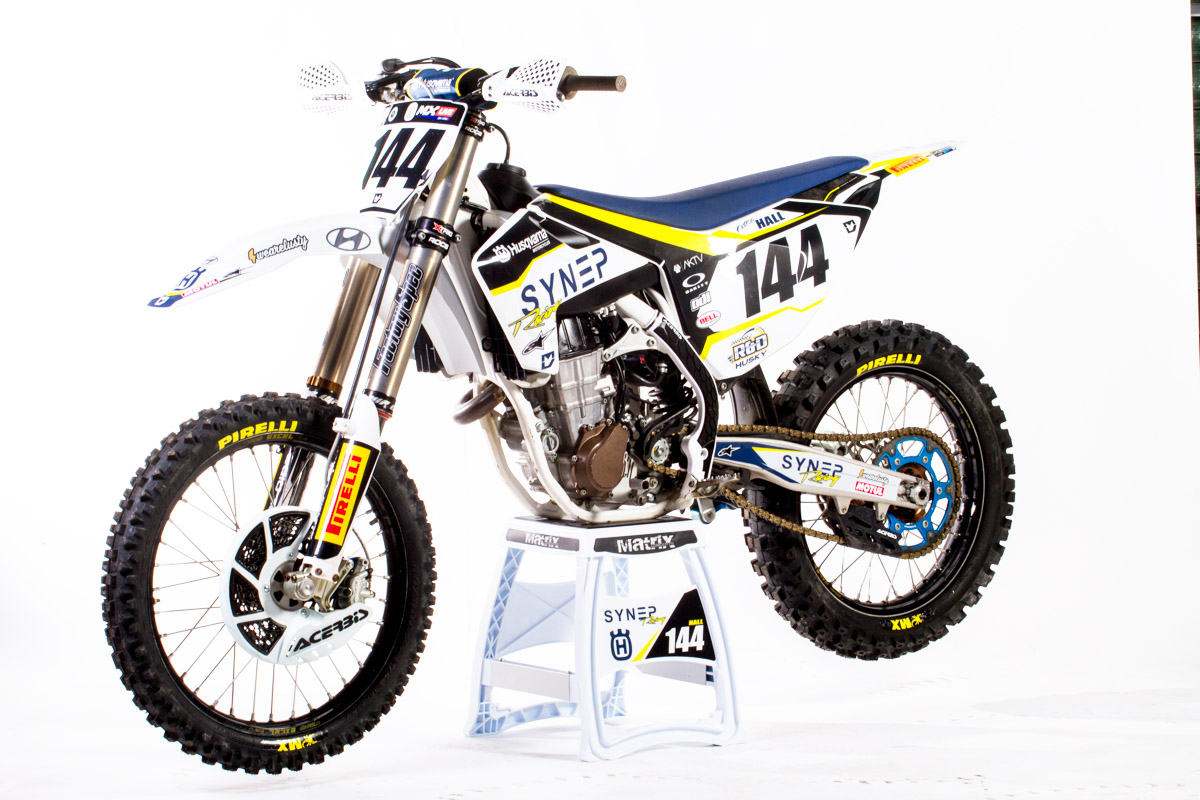 Keiron Hall's Husqvarna FC450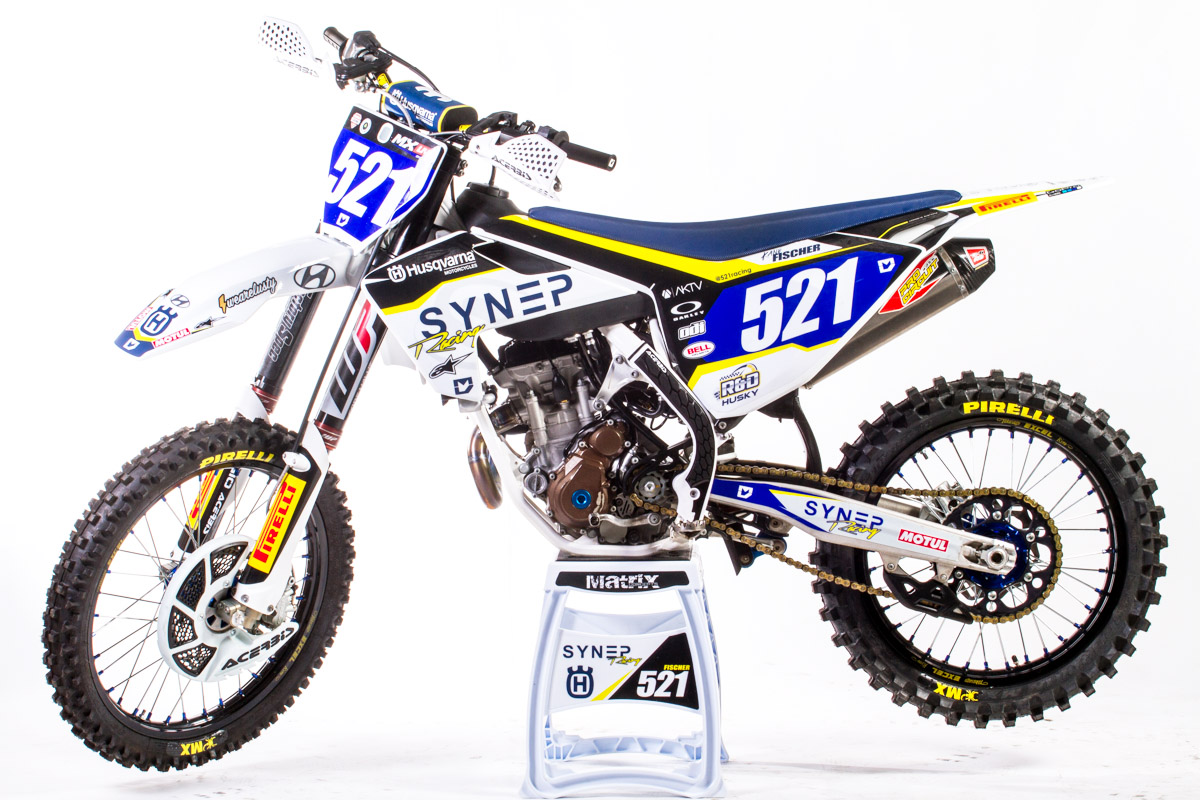 Kane Fischer's Husqvarna FC250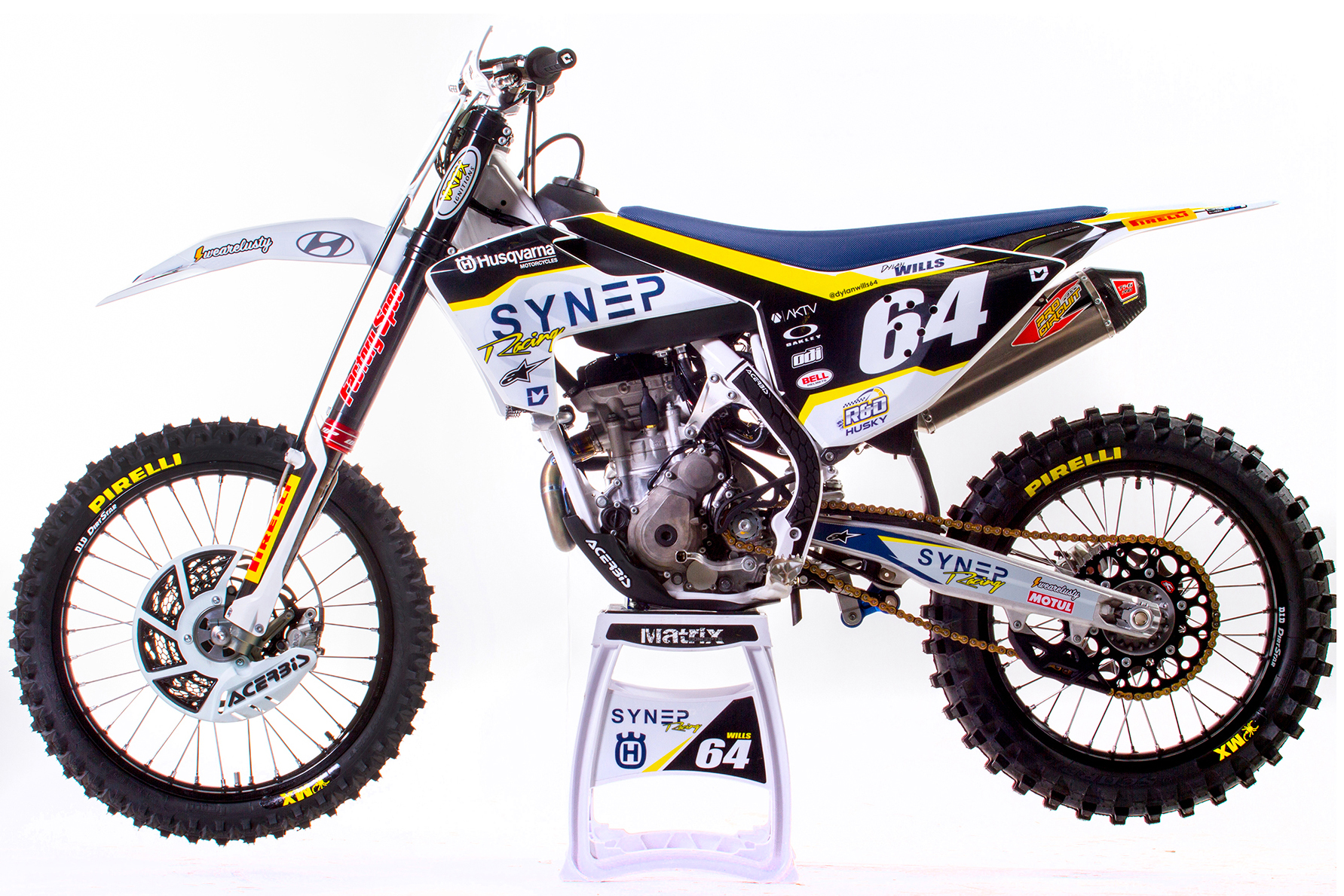 Dylan Wills' Husqvarna FC250