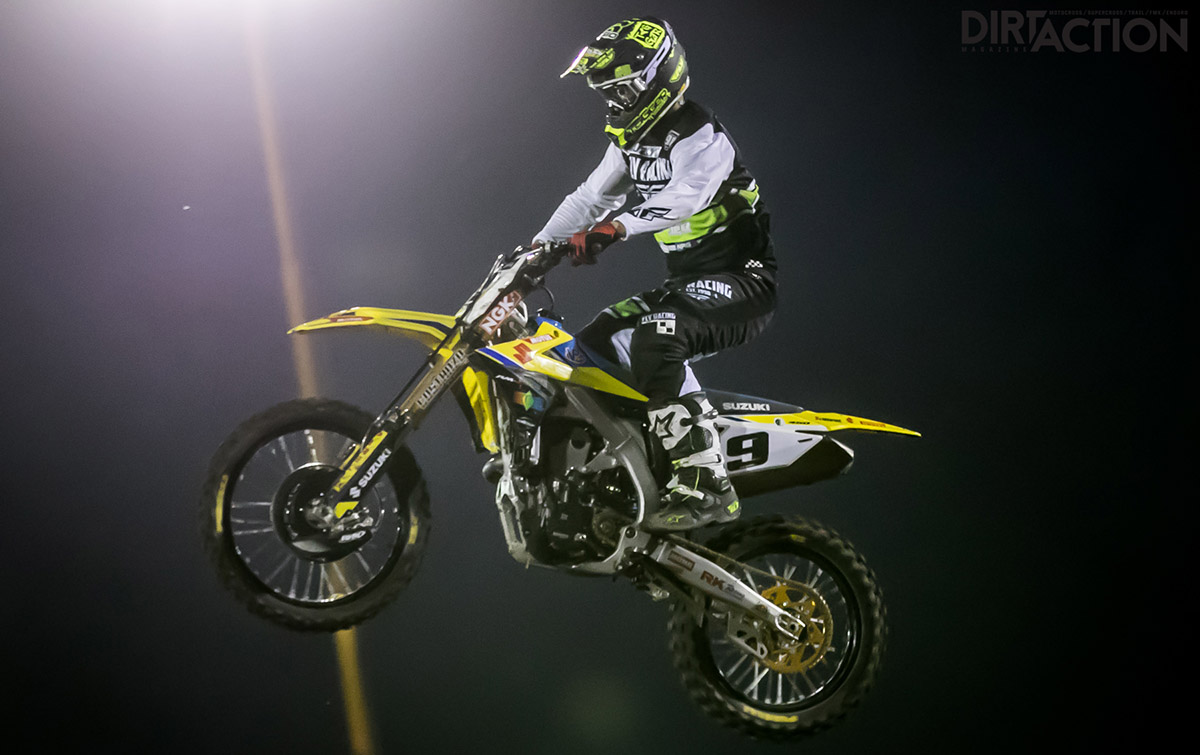 Wilson Coolair Motul Factory Suzuki's SX1 riders Nick Schmidt and Luke Wilson have taken the positives from the first round of the 2017 Australian Supercross Championship after surviving a tough night at the season opener at Jimboomba.
With the Queensland round of the championship marking American import Schmidt's first outing for the team, as well as Wilson's first race back after taking the year off racing, both of the Factory Suzuki riders had aimed to leave the event safely, and with some positive results to their name.
With round one also marking the Australian debut of the 2018 Suzuki RM-Z 450 on the race track, the team showcased the new machine in all it's glory under the truck to thousands who attended the pit party before racing got underway last night.
American Schmidt showed impressive speed from the minute he hit the track at Jimboomba yesterday, qualifying in sixth position in the seeded SX1 category, then racing to sixth again in his heat race and wrapping up the main event just outside the top ten in 14th. Despite the round one result falling short of Schmidt's expectations, he is confident that as the season goes on he will put Suzuki on the SX1 podium.
"My speed was there this weekend. I qualified well and the times were good. I was sort of just getting used to racing Down Under, it's a little different to what we race back home," Schmidt shared.
"I like the challenge of being here, last night we just needed to get those first race jitters out of the way. I rode a little tight and I just needed to focus on doing what I do and getting the results.
"I had some bad luck in the heat race and tipped it over a couple of times, and made some little mistakes. In the main event I got a good jump and I was in fourth for a while but I made a mistake and it cost me. I was down a couple of laps after that so I just used the rest of the race to see where my speed was at.
"I know what I need to work on now, we have a little break, and I'm just looking forward to getting to round two, seeing what we can do and putting the Suzuki on the podium where it belongs."
After opting to sit out of the 2017 Australian Motocross season, Wilson made his comeback to racing at Jimboomba last night. The Queenslander qualified in 14th before wrapping up his heat race in seventh and completing the evening's main event in 13th overall. Despite finishing just a few positions shy of the top ten, Wilson shared that he is not yet satisfied with his Supercross performance.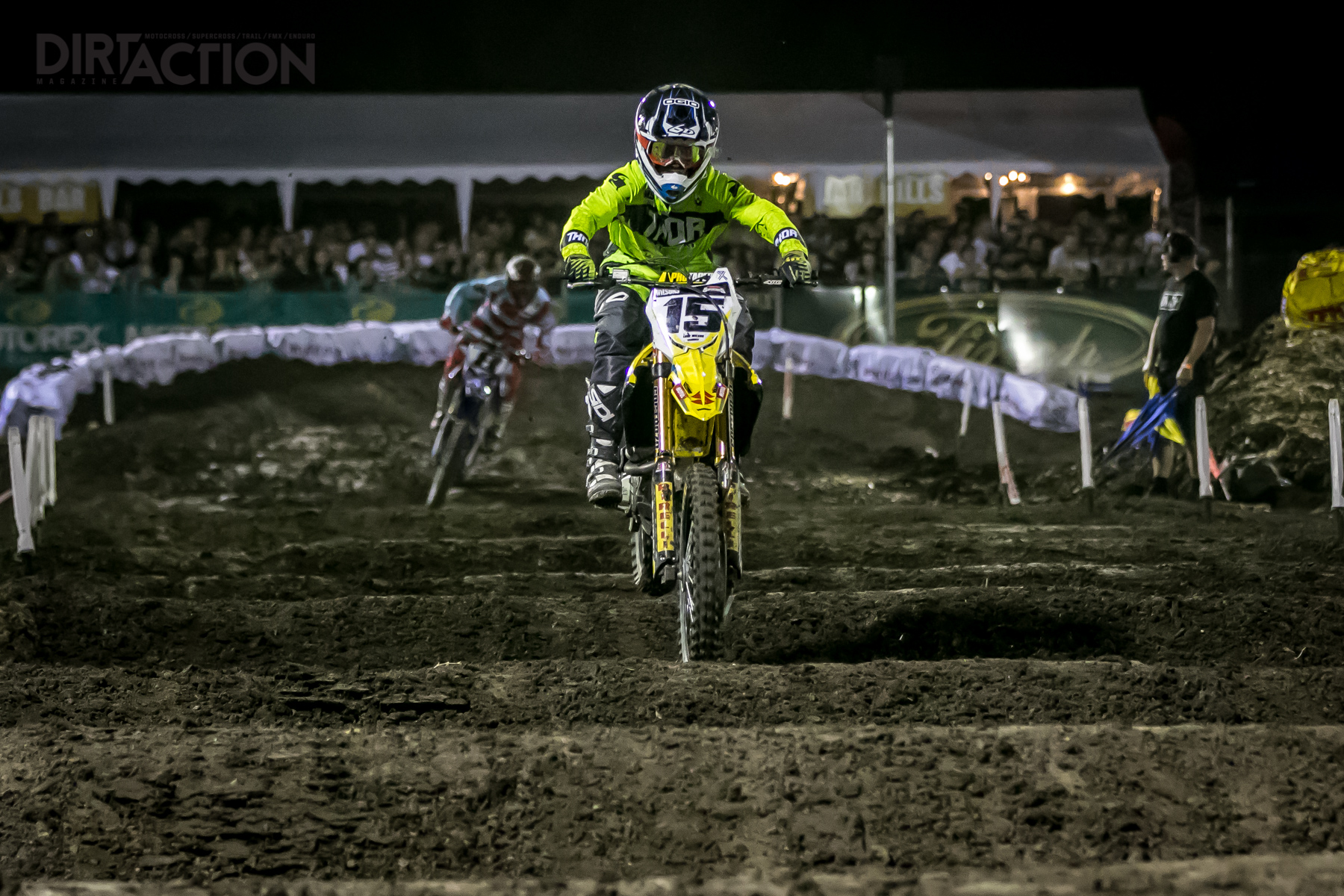 "This weekend was a round to forget. I guess Jimboomba is usually a good one for me, but after taking the year off and coming back I thought things were going to go better," Wilson shared.
"Nothing happened for me tonight. Coming back to my first race and just having every one else around me, it just didn't seem to work so we have some things to work on.
"I need to spend the next couple of weeks figuring some things out, and come to round two fresh and ready to go."
The 2017 Australian Supercross Championship will continue with round two to be contested at Bacchus Marsh in Victoria on Saturday October 14.
To follow Wilson's Coolair Motul Factory Suzuki's progress throughout 2017, like 'Wilson Coolair Motul Suzuki' on facebook or follow @wilsonscoolairmotulsuzuki on Instagram.