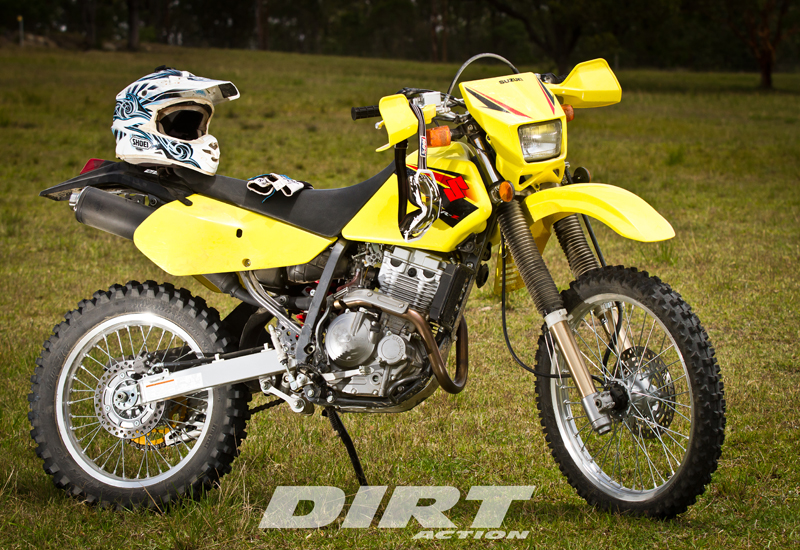 A quick loop on the Lil' Zook: Matt Bernard takes the Suzuki DR250 for a quick bash through the trails
Story Matt Bernard | Photography Damien Ashenhurst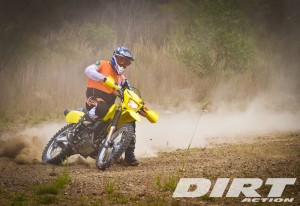 The Suzuki DR250 has been devoid of serious updates for donkey's years. Why? Well, if it's not broke, don't fix it.
We took the DR250 for a quick bash through the trails and came back smiling. It's a great little trailbike. Sitting on the bike, you're presented with a low and soft seat, a fairly small yet comfortable cockpit. It's a bike more suited to someone of smaller stature; a rider of six foot or close will need some extra space.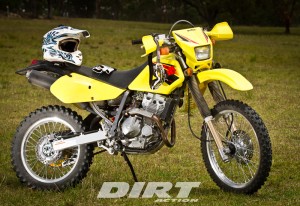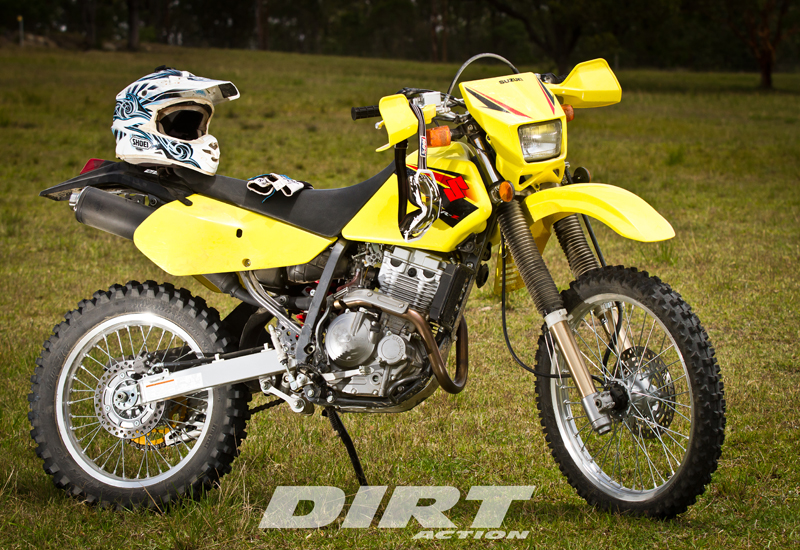 On Board
The DR has a very capable power plant. It isn't a race-bred engine but a low-fuss, low-maintenance, air-cooled four-stroke. With a design that's easy to maintain and hard to break, it's a fantastic introduction to the world of trail riding.
We took the DR to some fairly snotty climbs and it just chugged to the top. The engine just did its thing: low rpm, full momentum and lots of traction straight to the top. It's a very versatile engine, great for the missus to start trail riding or someone looking to start off their life in the trails, while an experienced rider will still get a lot out of it.
As far as suspension goes, she's soft; don't go launching big drops or you'll feel it. It's made for trail riding, not hardcore enduro. What it's designed to do it does well.
If you're a heavier rider, it would be worth looking at some heavier springs and valving. A rider under 70kg will be more than comfortable with the standard settings for the majority of the riding this bike is designed to do. Across wide trails and flowing single-trails it's a really enjoyable way of getting from A to B.
If an entry-level trailbike is on your shopping list, don't blow past the DR250 due to its dated design. It's a fantastic bike that meets the design brief well. You can hit the trails on Sunday, give her a quick wash and ride to work on Monday.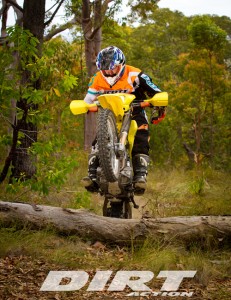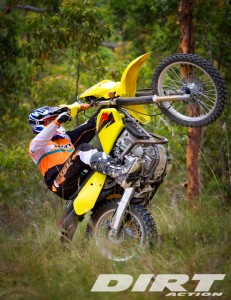 5 Things We Love About The DR
Simple design
Easy to ride
Low-maintenance
Low seat
Value for money