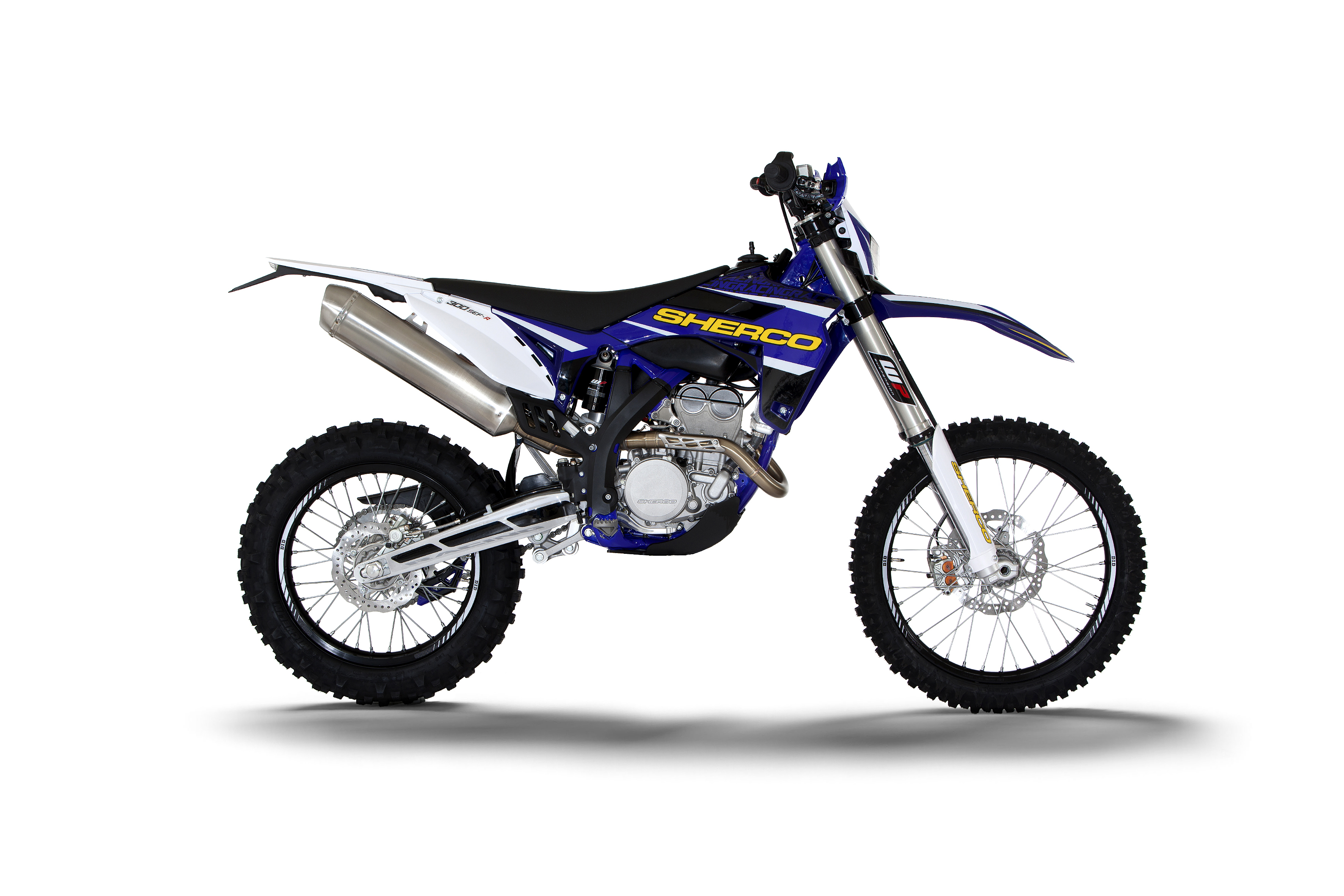 Ultimate Off Road Round Up: We test a bunch of bikes considered the best of the best in the trails.
Story Damien Ashenhurst | Photography iKapture/ Damien Ashenhurst/ Matt Bernard/ Shane Booth
This bike took us by surprise. It wasn't that we doubted the Sherco was a good thing … just not this bloody good. The 300 now sits alone in its class since the Husky TE310 met its demise. It's a good place to be, too, and it's had us wondering if the floundering 250F market should maybe look at 300cc as the better option.
This is one of the better balanced bikes we've ridden and the way it handles tricky terrain is amazing and so much fun. The engine is what you'd expect – a bit more than a 250. It's just about the right amount of power for the majority of riders on the trails. We didn't want for more and we've ridden it a lot in some gnarly trails, up big hills and even on the motocross track. The EFI-fed engine is smooth and torquey with that little bit more than a 250 offers when you come up to an obstacle like a log at pace. It has amazing response courtesy of a clever electronic power-valve which is something Honda didn't quite get right, but it seems Sherco has.
The handling is top notch too with WP taking on the boinger duty and an excellent chassis package to match.
Opinion 1
This is one of the better bikes I've ridden this year. The 300 is just so good at most everything you throw it at and man, we did a lot on it. There's some clever engineering in there and I reckon it's the sort of bike you could fall in love with easily. I'd buy the Sherco for myself and in fact it sits right up with the Husaberg FE390 as one of the most fun four-strokes I've ridden. – Damien Ashenhurst
Opinion 2
What a great bike. The Sherco 300 SE-R is an easy-to-ride, downright fun-filled dirtbike. It's got oodles of power and is light and nimble in the tight stuff. It boasts all the good gear, Brembo brakes, hydraulic clutch, WP suspension – it's a great all-round package. It's a small machine, but within a few minutes I was looking at this as a positive, as it's easy to move around on and get aggressive with. – Matt Bernard
Three Top Tips
Work with some different settings on the shock to suite your style.
Fit sturdier handguards.
Metal bashplate.
The Competition
KTM350EXC
There's no other 300cc enduro bikes on the market, so it's not really a close comparison. Both bikes have their positives, but not a straight-up head-to-head fight. However, if you are after a mid-size four-stroke trail bike, the KTM is another option.
THiS INSURANCE QUOTE
$403.50
Can also be comprehensively insured THiS Road Bike Insurance as registrable bike
Price
$13,690 +ORC