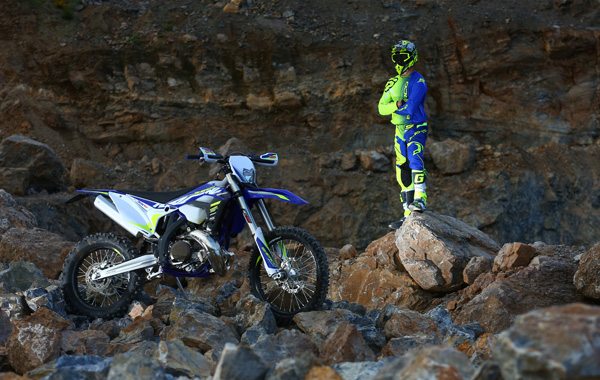 Sherco Australia has unveiled a new website for riders seeking genuine replacement parts, accessories and apparel. The updated website is the brands latest area of investment as they continue to enhance the Sherco ownership experience.
"Part of our commitment to Sherco riders is to ensure they have quick and reliable access to the parts they need to keep their bike on the trail," said the Sherco's Michael Poynton. "The new website allows customers to find the genuine parts they need quickly and browse the ever-growing range of Sherco accessories and apparel, all in one place."
At shop.sherco.com.au, riders can easily order parts for Sherco enduro and trials motorcycles. Riders can quickly search electronic parts catalogues to identify the part they require. For added convenience, the new website allows riders to track their order status and purchase history.
Orders placed on the new website will be dispatched via Australia Post directly to the customers door.
The new website leverages Sherco Australia's vast parts inventory. A centralised parts distribution centre at the brands Australian headquarters in Melbourne, Victoria manages more than 6,000 genuine Sherco SKU's. Riders now have immediate access to this inventory, with orders being shipped daily.
"Our goal is to help our riders have the best ownership experience," continued Poynton. "The all-new shop.sherco.com.au, will ensure every Sherco rider can browse the full range of genuine parts, accessories and apparel, and have whatever they need shipped to their door in the click of a button."
The new website can be accessed by visiting www.sherco.com.au