STORY SHANE BOOTH PHOTOS BY SHANE BOOTH/MIKE EMERY
This is the last two-stroke motocross bike to win an AMA Supercross or Motocross Championship: the 2005 Factory Makita Suzuki RM250 of the GOAT, Ricky Carmichael. It would be special to just have the opportunity to take some photos of this machine but not only did we do that — we were given the green light to fire it up and ride it!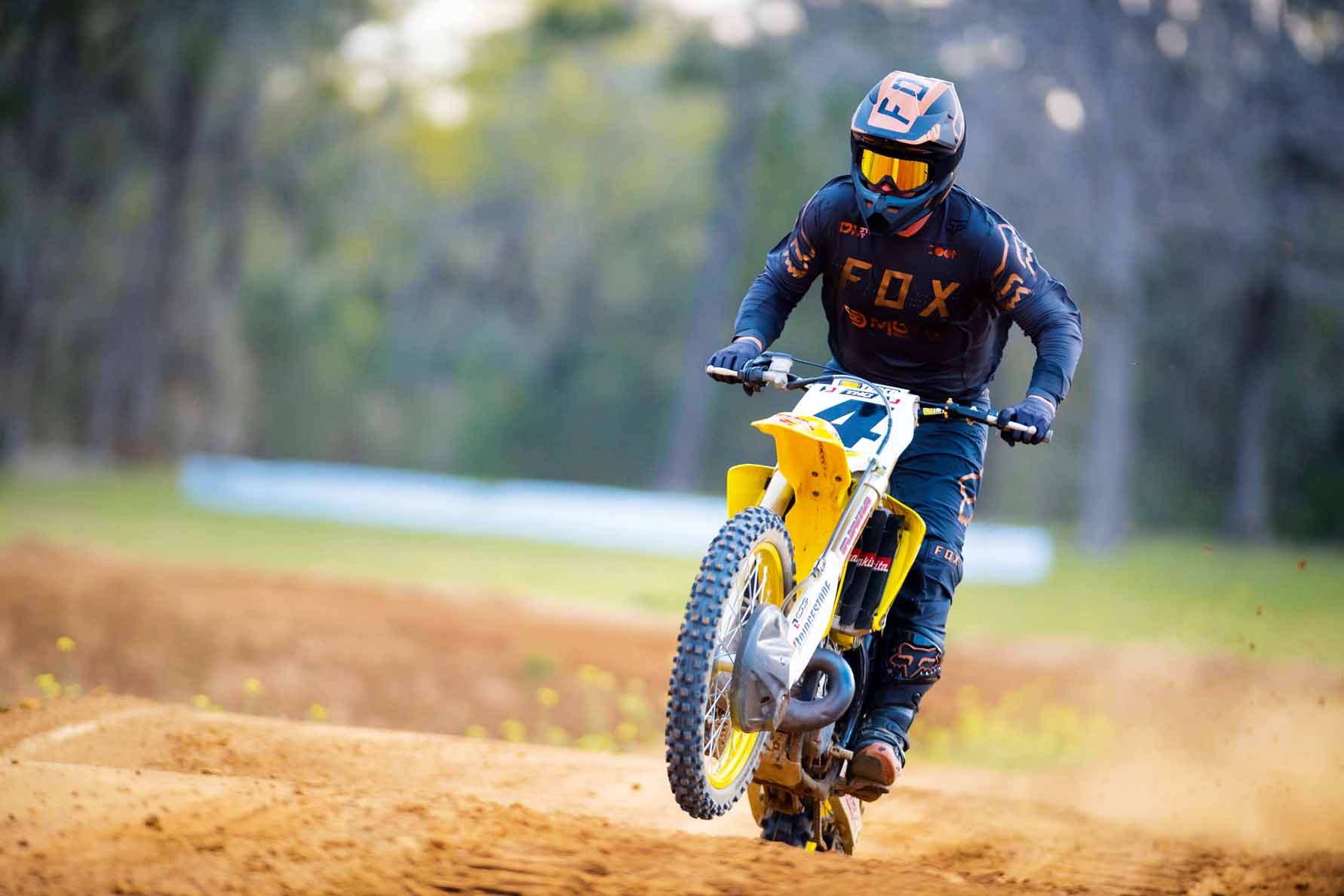 I've been lucky enough to ride more than my fair share of factory race bikes over the years but as far as special bikes go this one's at the top of the list, hands down. It's one thing to ride a current factory race bike, but to ride one that's literally a piece of supercross history — 12 years after it was ridden to a championship by the Greatest Of All Time, no less — well, you have to pinch yourself.
Of all the factory bikes I've ridden for magazines I never had the opportunity to ride a factory two-stroke and, to be honest, I thought that opportunity had passed. Hell, I would've ridden any factory two-stroke given the chance but, when that opportunity is this bike, ridden by this guy, well I can safely say I could never test another bike and I'd be a happy man.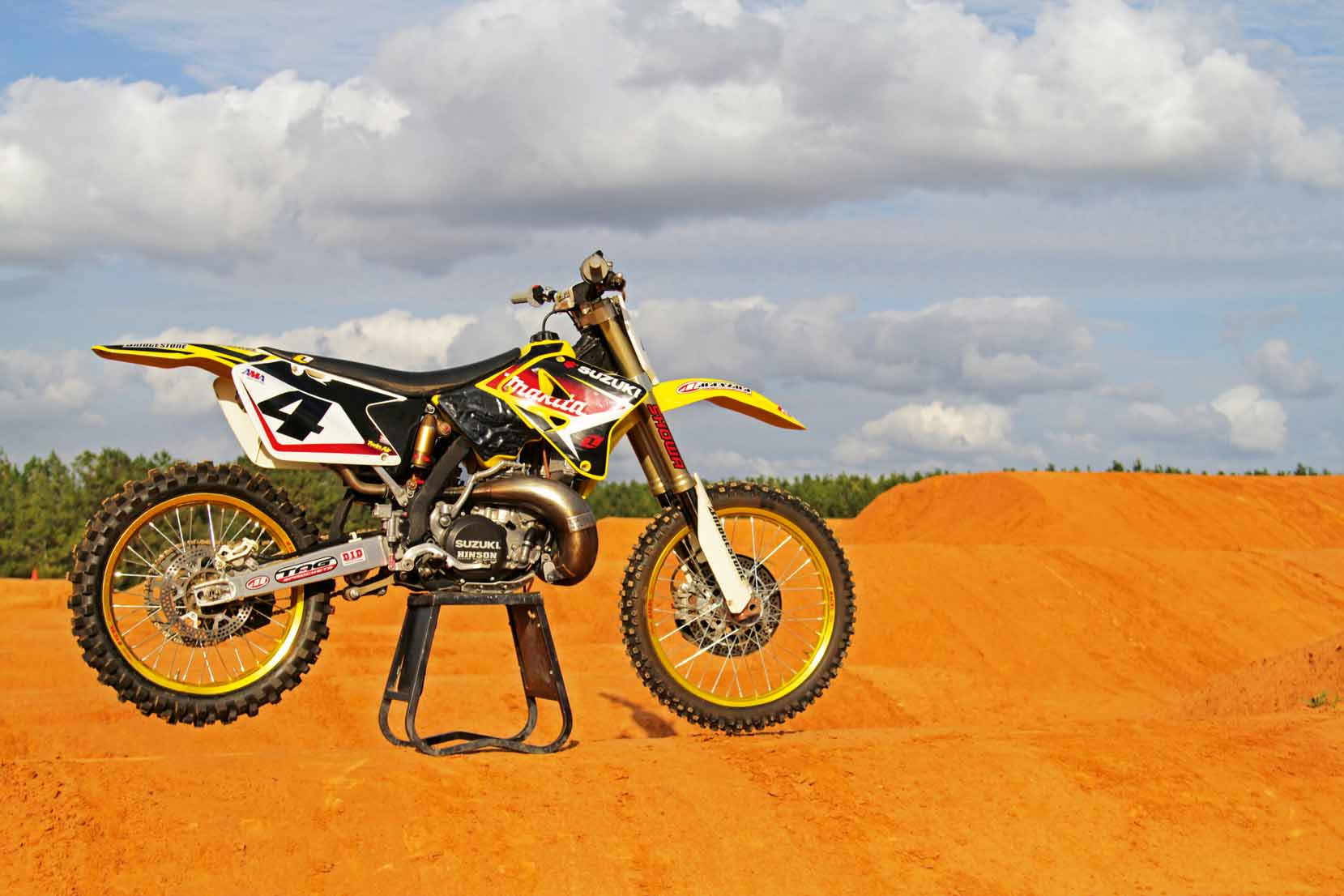 This bike is the last of the factory two-strokes; hard to believe it's been 12 years since it was ridden in competition. RC rode it to seven wins in the 2005 season and wrapped up the championship with one round to go. Sitting here on the stand, it really doesn't look that dated.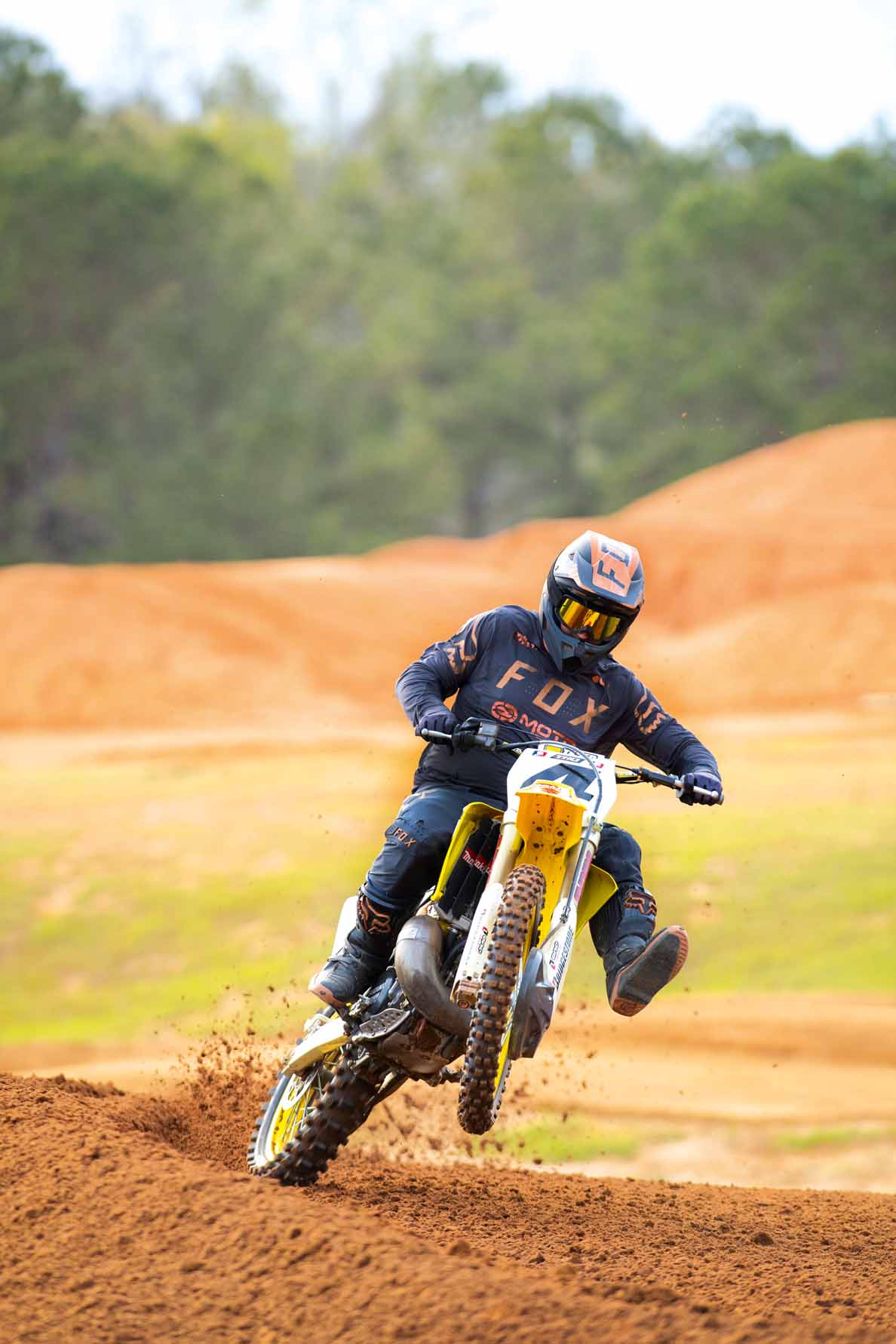 The power from this machine is exciting. It's strong and meaty — not in a current four-stroke way, but for a two-stroke 250 it is. It's hard to imagine how good it would have been for its time and not compare it to current day bikes. I really felt the engine had much more torque than a stock 250 would have at the time. That conclusion was helped by the fact RC would run this bike quite rich so it had that feeling to it. He gave strict instructions to keep it well cleared out when riding it and regular free revs were not only recommended but encouraged.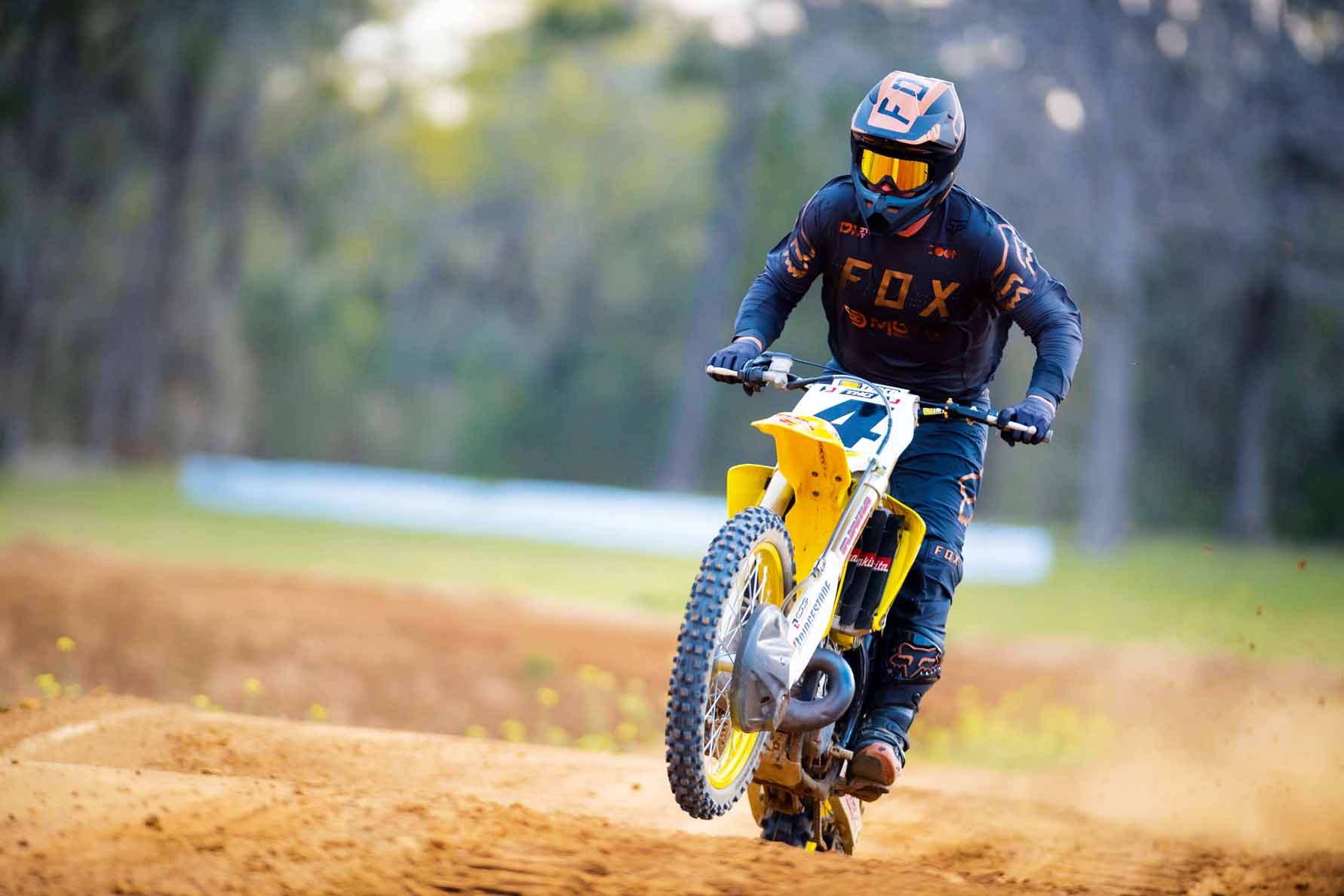 One thing that's consistent across the factory bikes I've ridden is that they continue to produce power at high rpm. This bike can scream; you can hold a gear and let the engine overrev to what seems like the moon and the power doesn't fall off a cliff like a production bike. It doesn't produce its best power there but if you have to hold a gear a little longer it doesn't punish you too severely.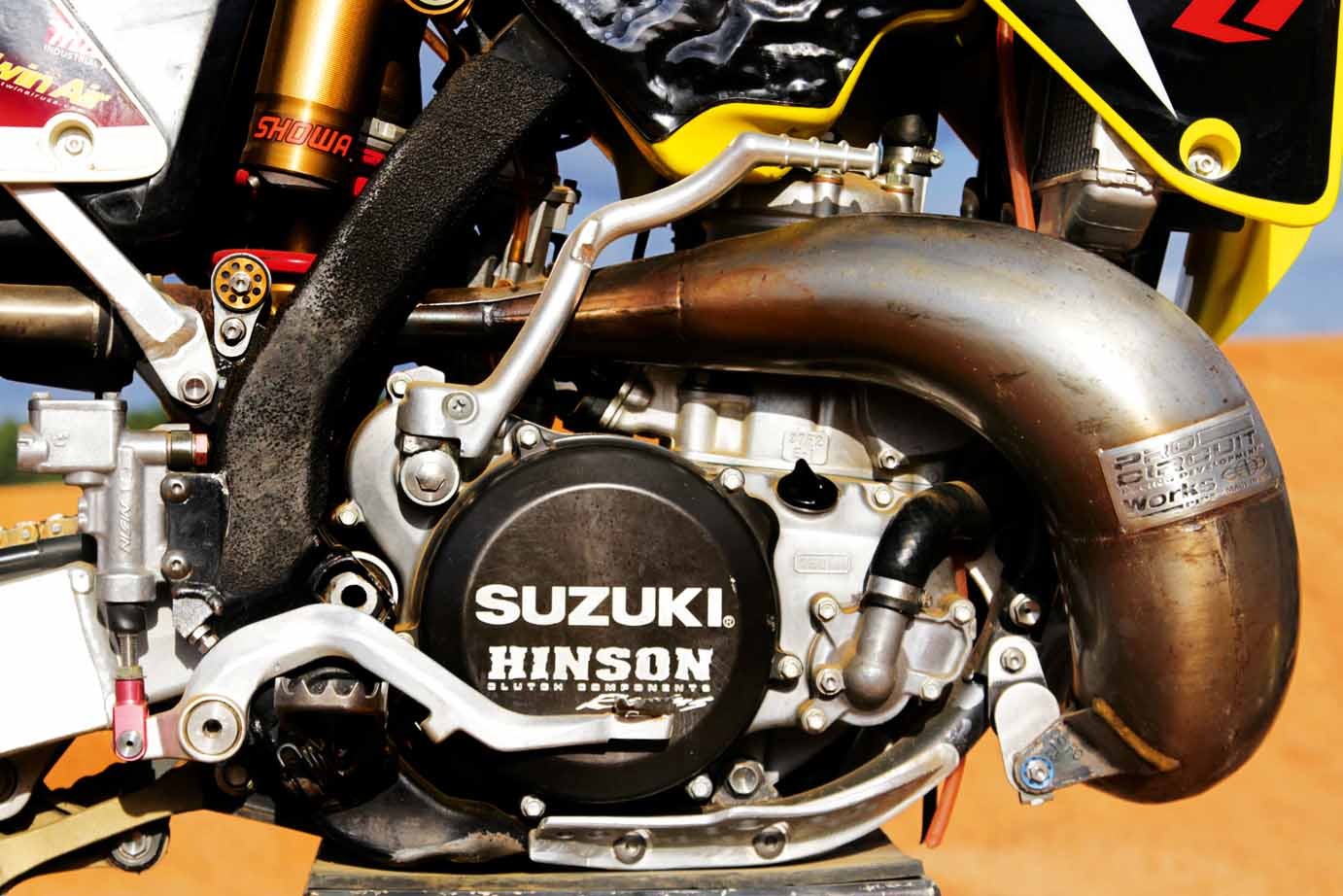 For a 12-year-old engine I couldn't believe how tight and fresh it still felt and sounded. This thing is a beast and you couldn't wipe the smile off my face when I was riding it. The factory bike details are also so impressive: titanium bolts throughout, billet aluminium parts, alloy case guard and detailed markings like the 05 RC T3 on the lower pipe mount of the factory Pro Circuit pipe.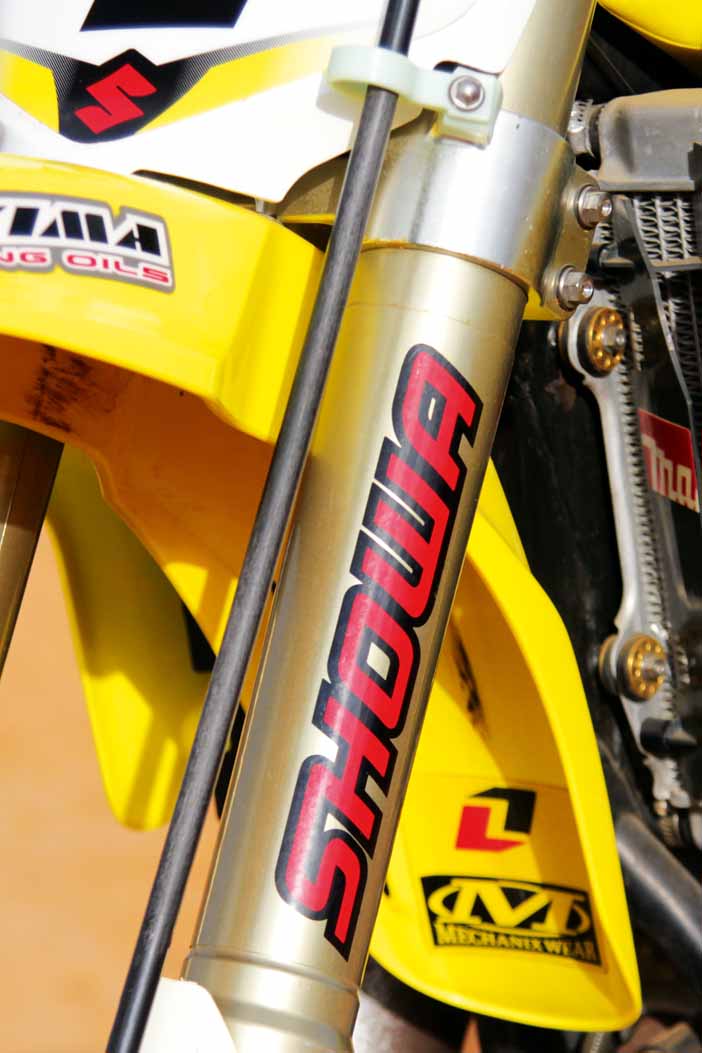 The Factory Showa suspension always had an impressive look about it and for 12-year-old stuff nothing about it felt horrible or old. RC always had a unique setup on his bikes but you'd be a fool to call it anything but personalised to his liking.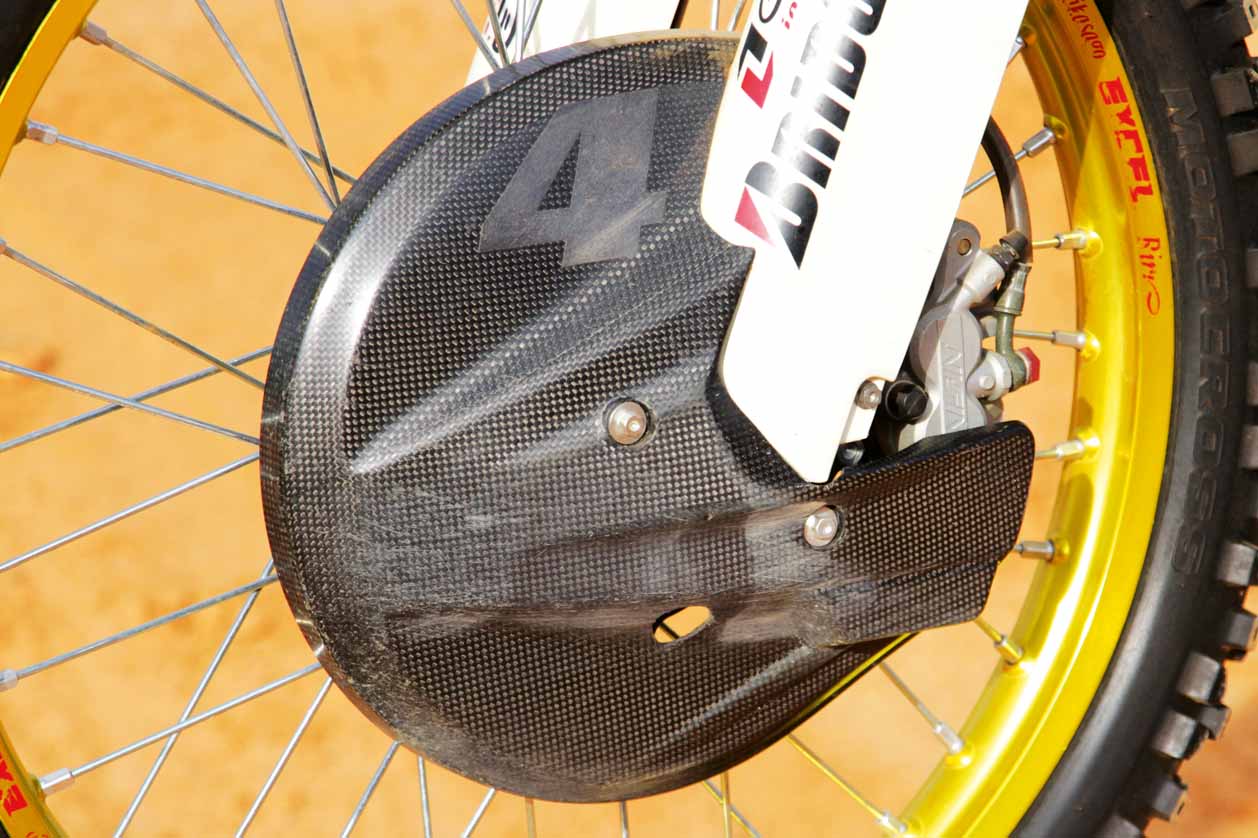 A carbon disc guard with an extremely cool RC trademarked number 4 detail. This is a very nicely made carbon part from a time when carbon wasn't as affordable or easily obtainable as it is now.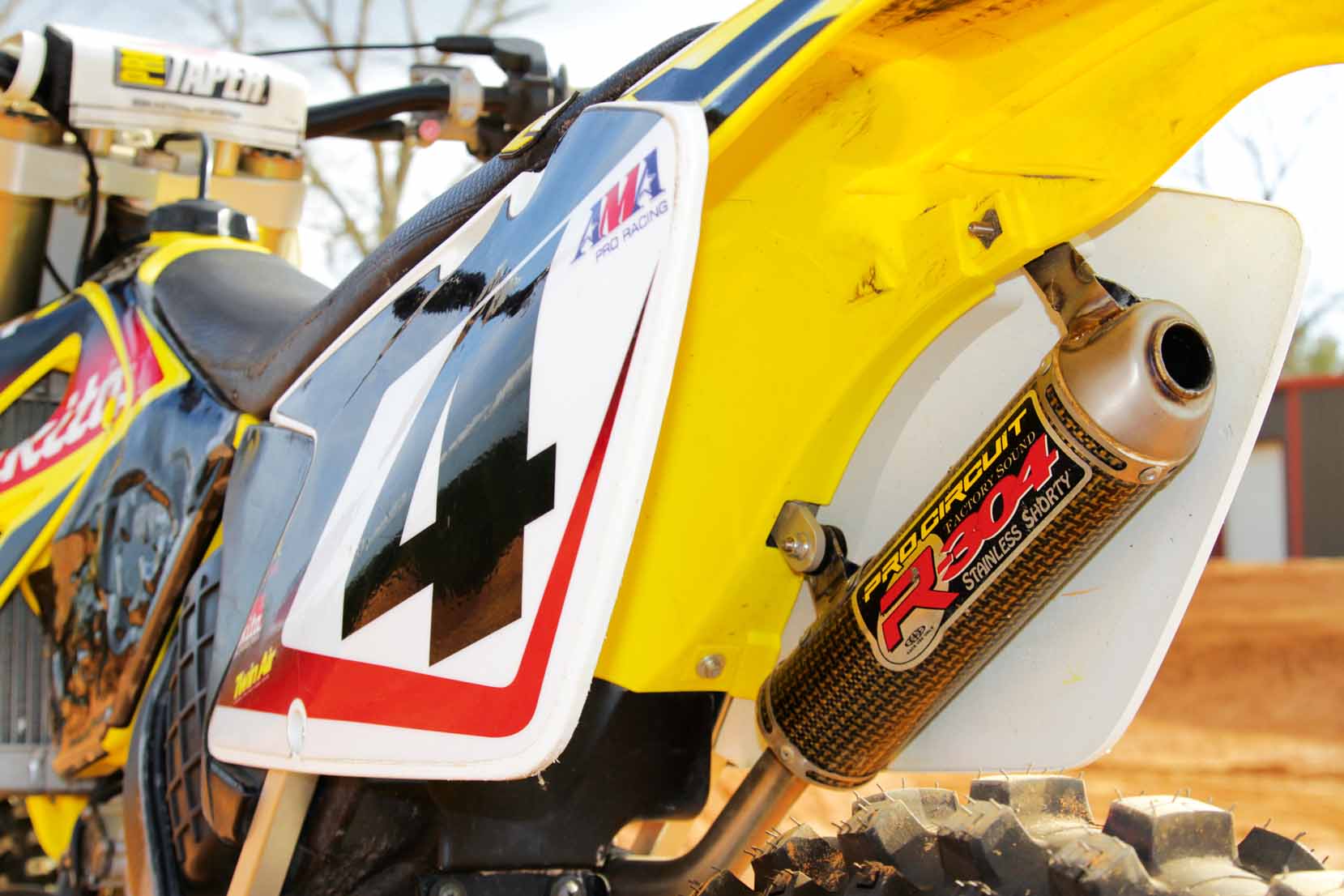 These Pro Circuit R304 Shorty mufflers definitely weren't available to the public in 2005 like they are now.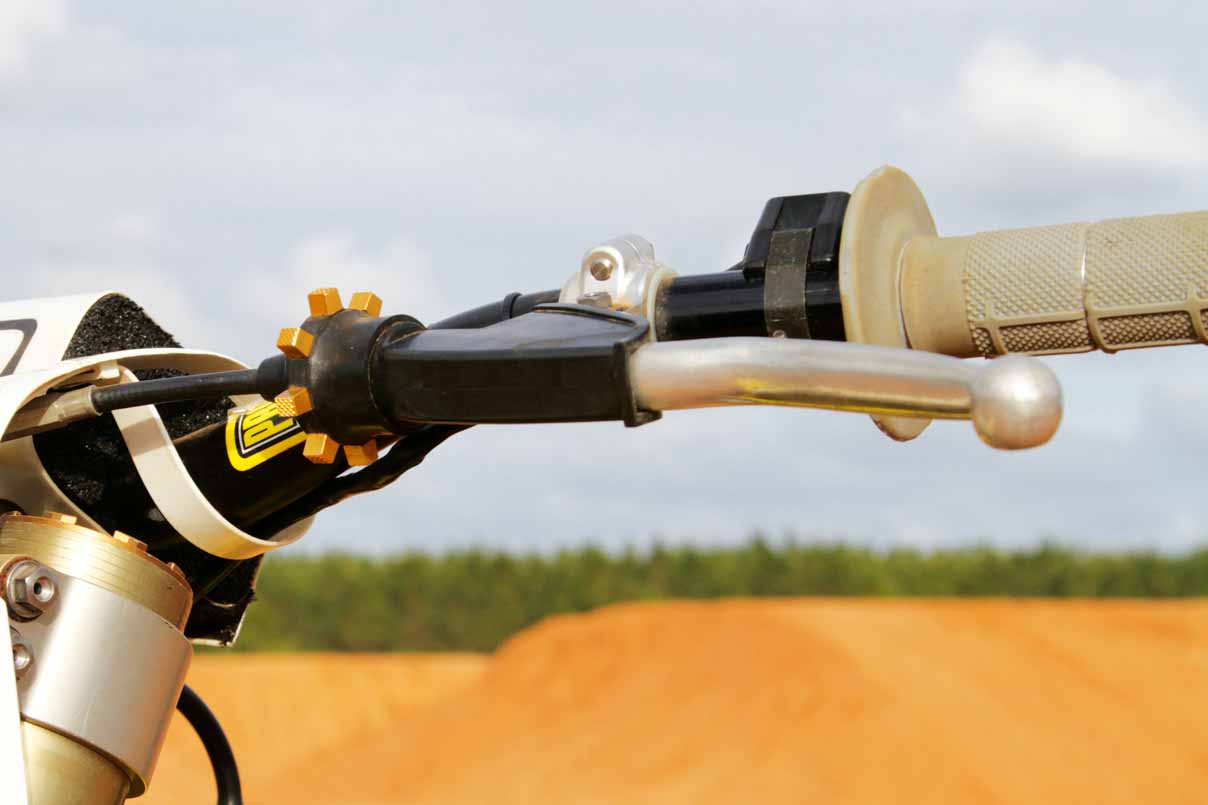 A very cool billet quick-adjust clutch lever. Though these were around for a bit they still weren't standard equipment across all bikes as they are today.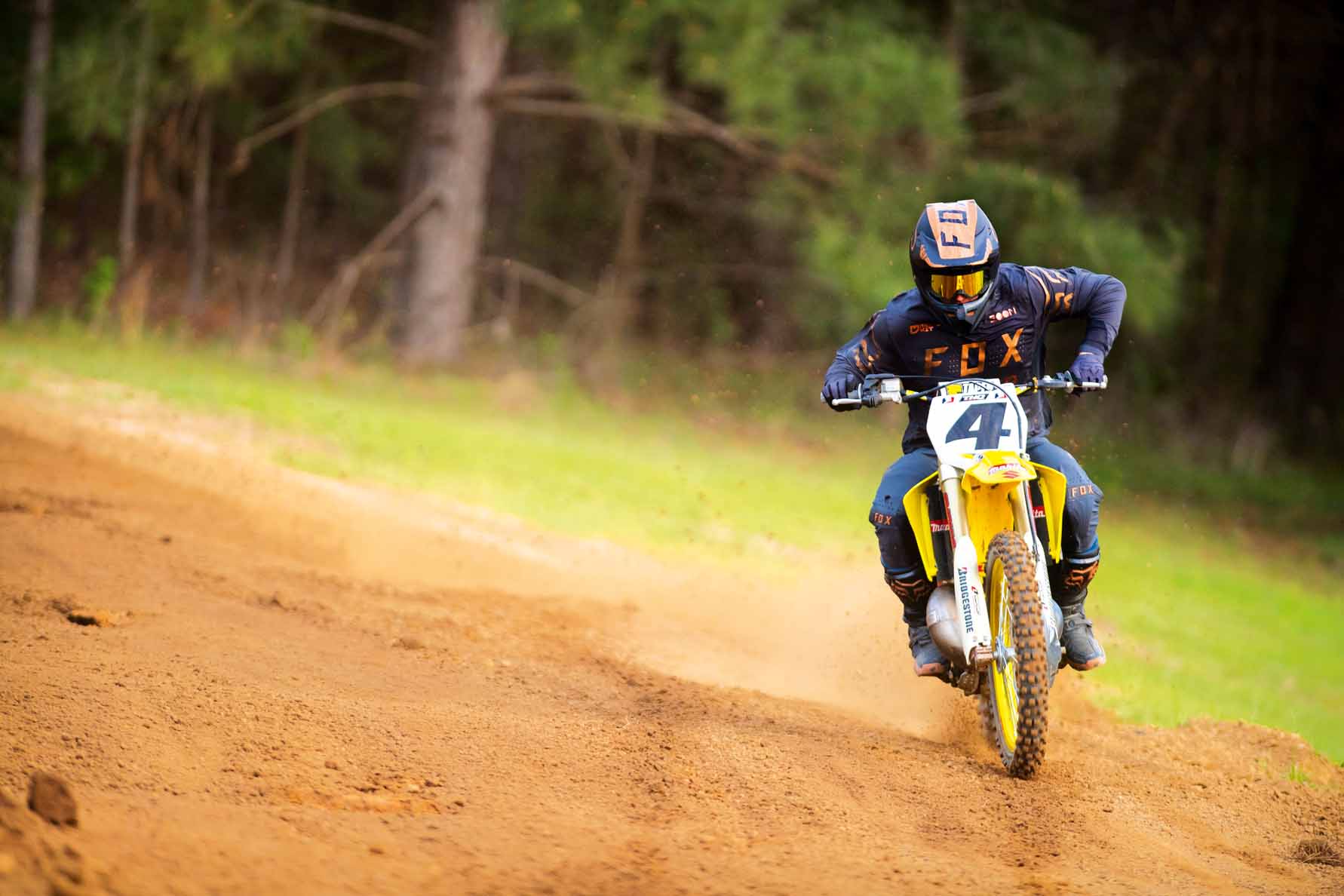 The sound being produced at this point is something else.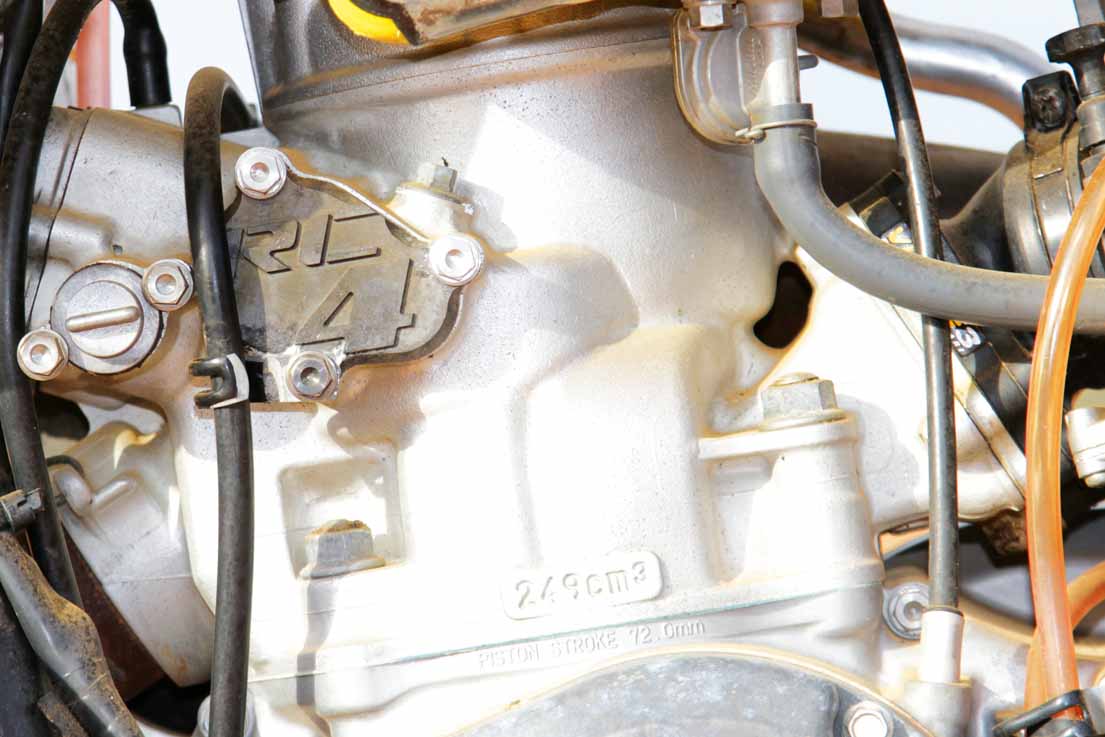 The RC 4 detail on the magnesium power valve cover is so damn cool.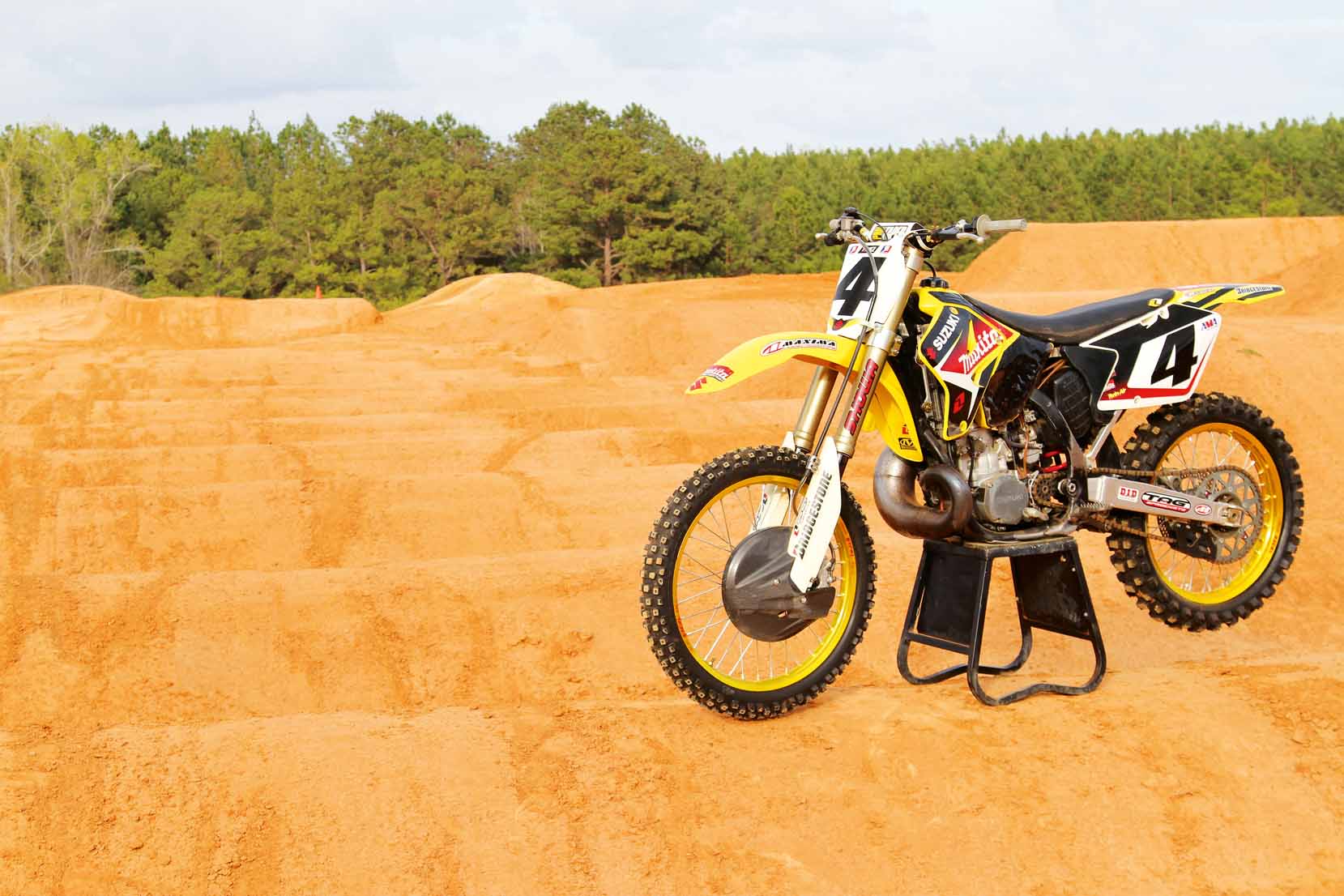 Although RC's setup is not as extreme as in his Honda days, his RM250 still has the trademark cut-down seat and lowered look to it, which comes from a cut-down subframe and shortened rear shock.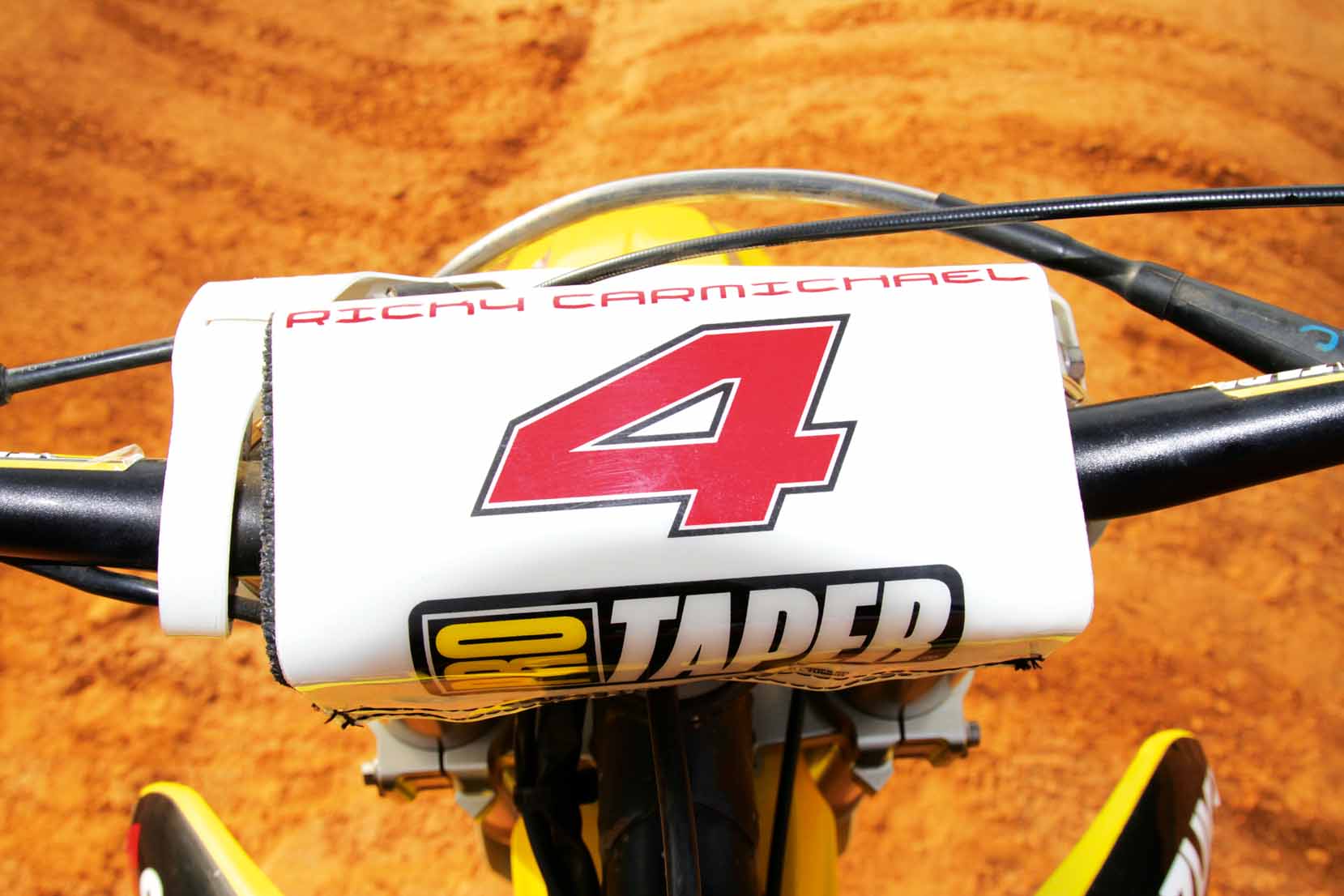 Cool details like the custom Pro Taper bar pad are what make factory bikes like this so sweet. It also reminds you whose bike you're riding!
It's one thing to ride a current factory race bike, but to ride one that's literally a piece of supercross history — 12 years after it was ridden to a championship by the Greatest Of All Time, no less — well, you have to pinch yourself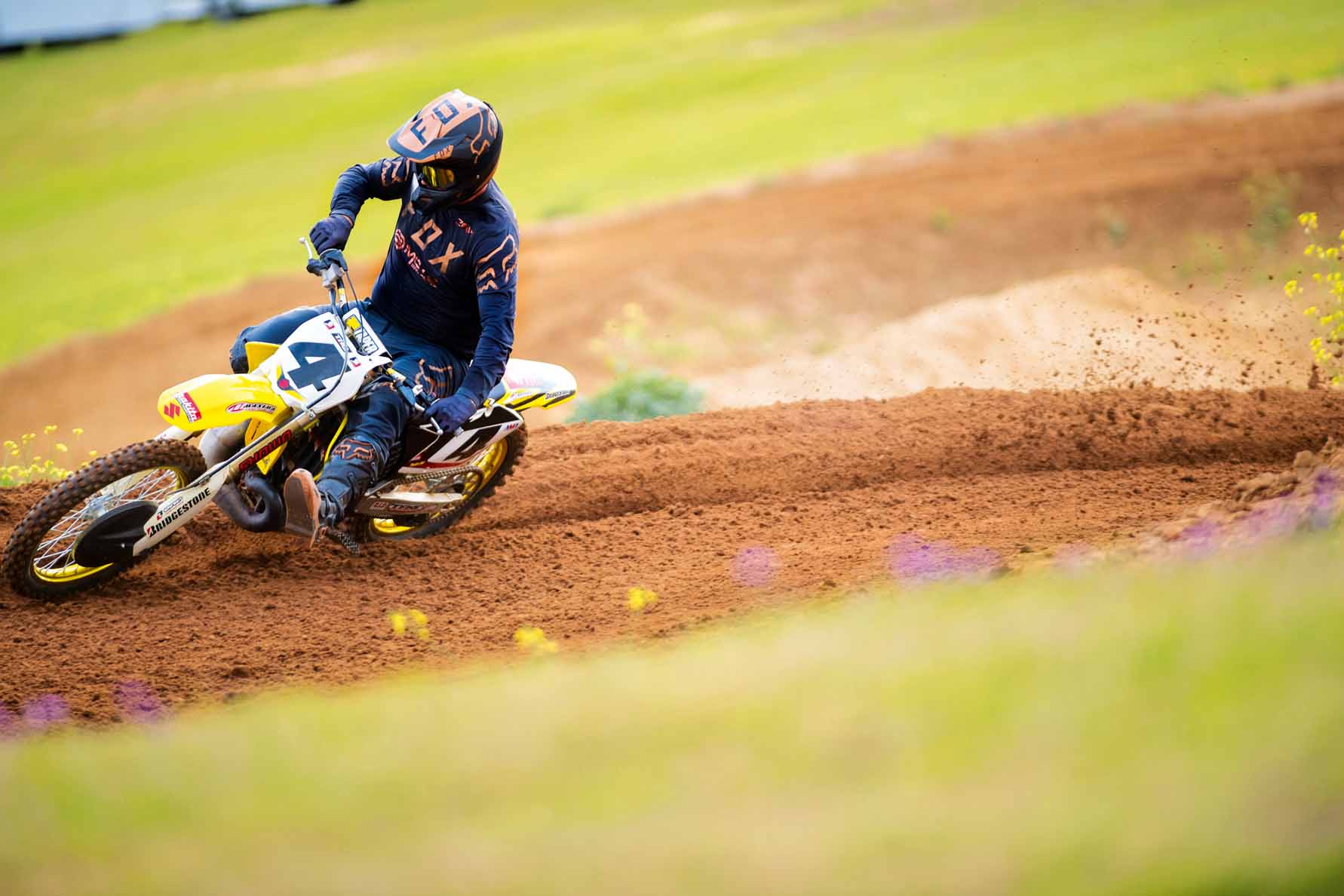 HOW THIS BIKE WON THE CHAMPIONSHIP
Here are the results to which Ricky Carmichael took this bike in the 2005 AMA Supercross Championship. Never missing the podium and wrapping the title up with one round to go, it was a typical impressive season from RC.
Rd 1 Anaheim 3rd
Rd 2 Phoenix 1st
Rd 3 Anaheim 1st
Rd 4 San Francisco 1st
Rd 5 Anaheim 1st
Rd 6 Indianapolis 1st
Rd 7 San Diego 2nd
Rd 8 Atlanta 1st
Rd 9 St Louis 1st
Rd 10 Daytona 2nd
Rd 11 Orlando 2nd
Rd 12 Dallas 2nd
Rd 13 Pontiac 2nd
Rd 14 Seattle 3rd
Rd 15 Houston 3rd
Rd 16 Las Vegas 2nd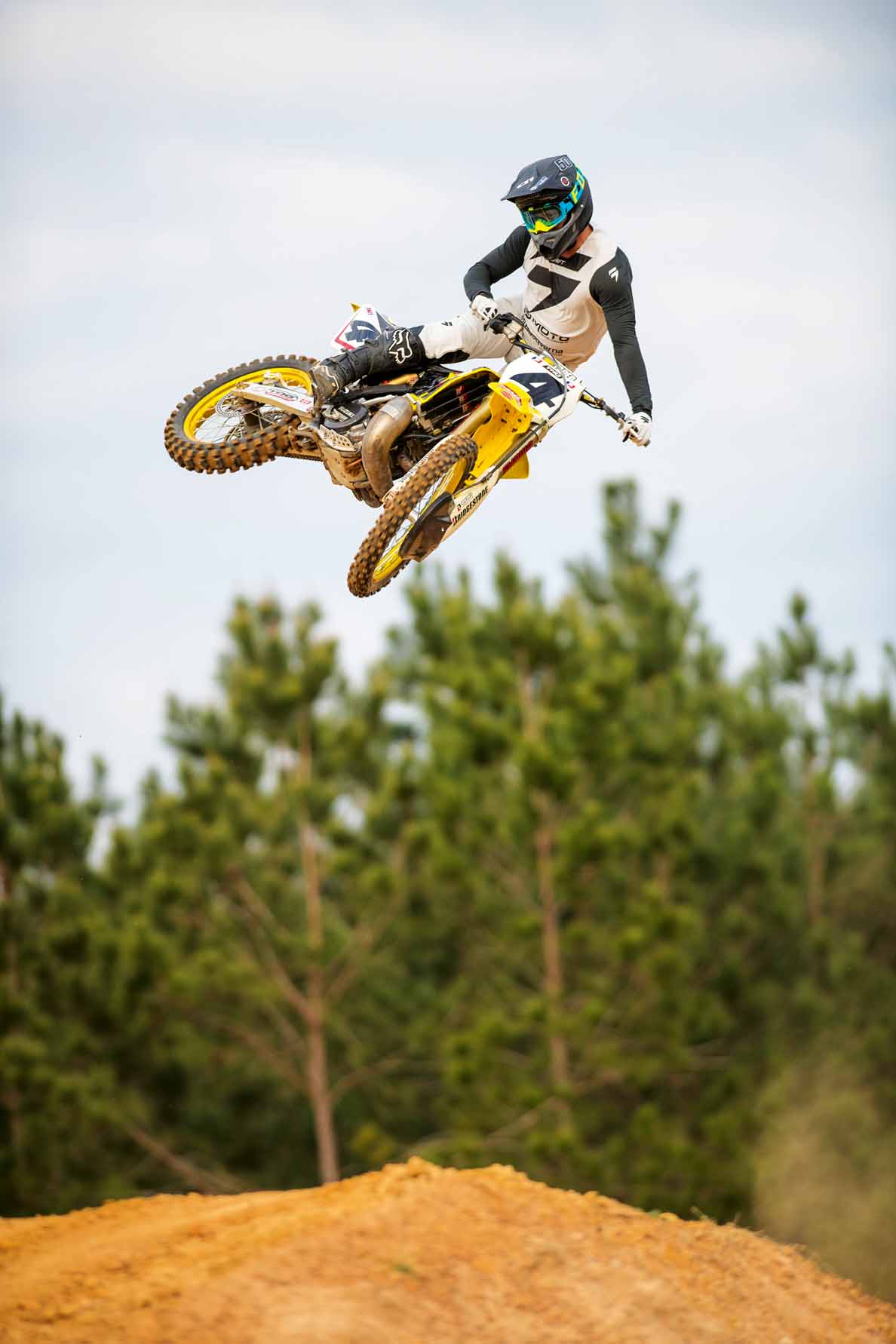 SECOND OPINION: CHRIS URQUHART
RC's bike was so cool to get a ride on. It was a two-stroke beast [with] punchy power and so light and nimble to ride if you're comparing to today's four-strokes. Two-strokes feel light stock so you can imagine what a factory one feels like that's even lighter and has more power. It was an awesome experience and a lot of fun to spin some laps on.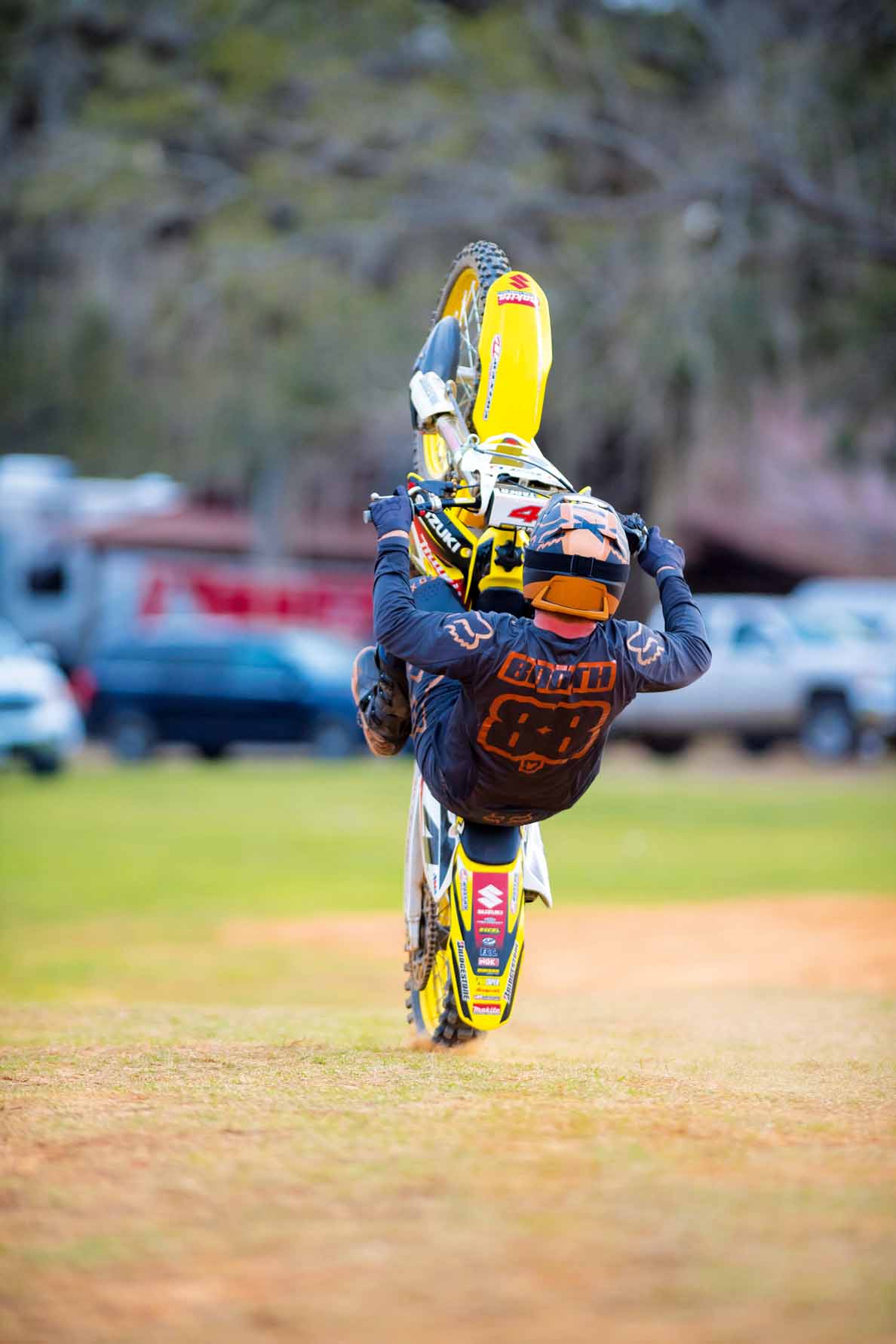 QUICK STATS: THE GOAT, RICKY CARMICHAEL
AMATEUR RACING
9 Loretta Lynn National Championships
67 Total Amateur National Championships
PROFESSIONAL RACING
1996 Rookie of the Year
15 Championships (record): 10 MX (record) & 5 SX championships
150 career wins (record): 102 MX wins (record) & 48 SX wins (2nd all time)
2 Perfect seasons MX (record)
Only rider to go undefeated in 125 SX series
Never lost a MX championship 1997-2006. Never lost a title defence he contested
4x MX des Nations Individual Champion (3 times team champions)
AMA Rider of the Year 5 times (record)
X-GAMES
3 times Gold Medalist MotoX Step (twice) up and Moto