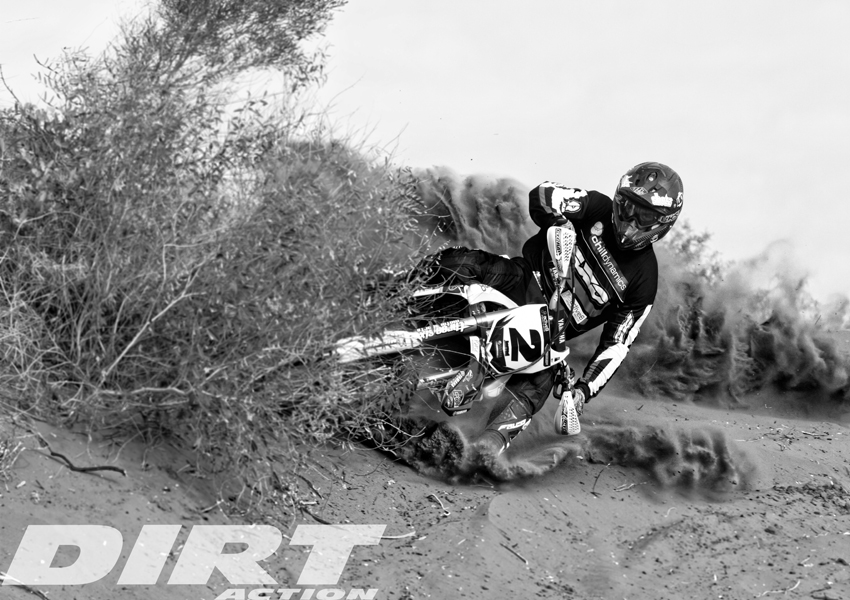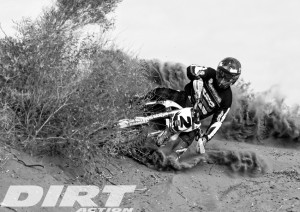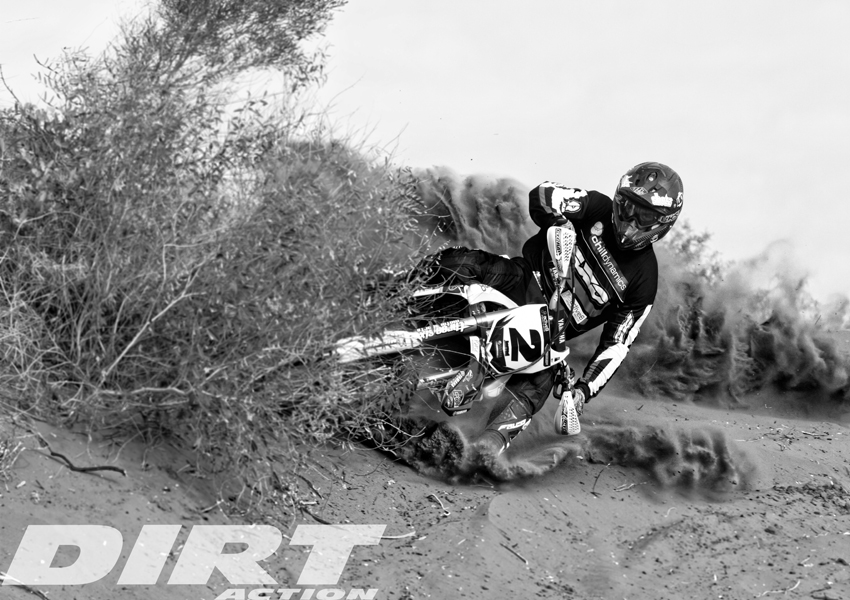 During the Christmas break I decided to get a bike and do some riding just for the sake of riding — no testing, no photos shoots, just do some skids, donuts and flick-outs for no other reason than to enjoy riding dirtbikes. While sitting at my own personal tailgate party between marathon five-lap motos, I learned a couple of things: 1, you don't release how fit you were until you find out how fit you are now; and 2, the pits at any practice track around Australia are still full of freaks and weirdos.
More Power
There I was, curled up in a ball on my tailgate and sucking in the big breaths as I recovered from a moto, when I heard a voice. There appeared a middle-aged rider, jersey untucked of course, who started asking questions about 450s. I noticed he was riding one and not at a speed where you'd consider him a threat at a national event. OK, he was slower than the water truck.
Anyway, we got to talking. Well, he kept talking as I was still in a coma from my moto and he went on about power on current bikes. He told me he had a 250 but not enough power for him so he got it bored out to a 290 — but that wasn't setting the little hair he had on fire, either. So, he strolled into his local dealer and was looking to pick up a 1000cc road bike but instead walked out with a brand-new 450cc motocross bike. Not sure how that change of heart came about. It's a decent jump from 1000cc road to 450cc dirt. This  quenched his power thirst for a couple of rides but it was now getting boring and he wanted to get some life into his 450.
He asked me who should he get to do his head and cams and what was the bestexhaust. I dodged the question like a welldrilled politician and offered him nothing until it was time for him to hit the track, so I watched closely. In the seven laps he completed, the bike never left second gear, didn't get over a metre in the air and  was barely above walking speed. The lastthing this guy needed was more power. When he came back in and was slumped over the front of his bike, trying to unhook his lifeless, blood-starved hands and arms that had pumped up from trying to hang onto his slow, uninspiring electric golf cart scrambler, I asked him a few questions about why he thought having a 65hp fire-breathing motocross bike would fix all of his problems. He didn't really give me an answer, though at 70 years of age he didn't believe a modern motocross bike was as good as it should be.
I admired that fact at 70 he was out riding and enjoying motocross. He's a legend in my book but I'm confident that when I get to that age I certainly won't be sending my motor to Pro Circuit for a port and polish. I wondered how someone would even fill out the rider profile on the job card for such work at the local port shop: "Pensioner requires limitless hp for cheap thrills and suicidal tendencies." What's a 70-year-old going to do a with a 65hp dirtbike? It was an interesting afternoon.
AMA SX
The start of the 2016 AMA Supercross season was full of highlights and, at the same time, had some pretty boring races as well. Weston Peick going all Mike Tyson on Vince Friese is something that will be replayed for years; so will the back-and-forth passing of Cooper Webb and Christen Craig at a couple of rounds in the 250cc class. But, after six rounds, Ryan Dungey has a 25-point lead in the 450 class and, barring riding over a landmine, will take the championship. Think about that. The 17-round series is all but wrapped up only one-third of the way through. That's domination! The 250 West class was going the same way with Cooper Webb headed for an undefeated season until he ran over a landmine and recorded a 21st-place finish at round four.
The point of this is in 2015 Australian supercross fans got lucky. We had two out of the six, 20 main events go down to the final corner, before a winner was determined. As exciting as supercross is, bar-to-bar racing all the way to the finish line for the full 20 laps is a rare occurrence. Adelaide got treated to a spectacular main event last year when Reardon, Moss, Metcalfe, Mosig and Monea all still had a chance to win after 15 laps. Reardon, Metcalfe and Moss were all out on the final lap chasing the win with less than a couple of bike lengths separating the trio at the end.
Then, come the AUS-X Open, the fourway battle for the lead was intense during the Sunday show. Reardon, Reed, Webb and Bopping were all in it up to their elbows but when Reardon went down just after halfway the whole thing got turned upside down.
For a guy like me who's seen who knows how many races, those two main events are a highlight and a credit to the riders involved. They were damn exciting to watch and, if a big crowd returns for Adelaide and Sydney in 2016, that will be the reason why. All we need is an on-track brawl and we can match the AMA series!