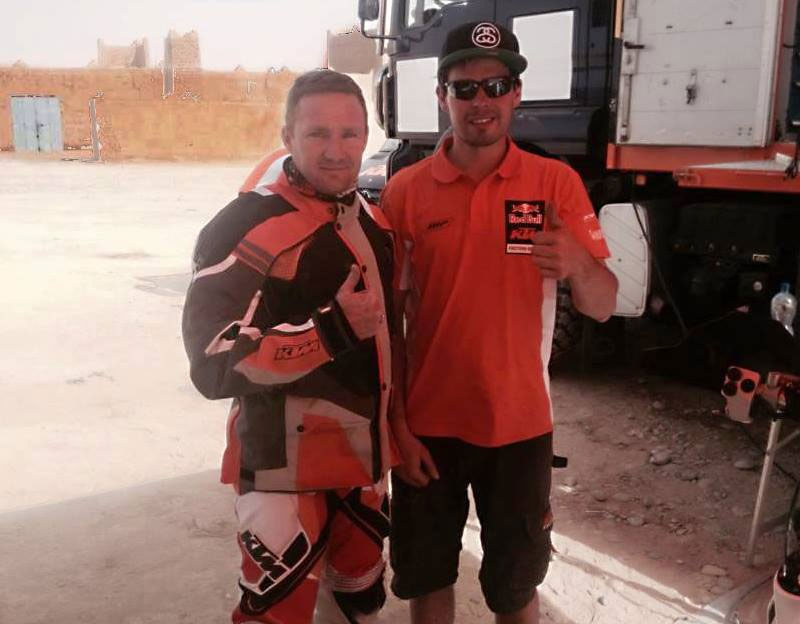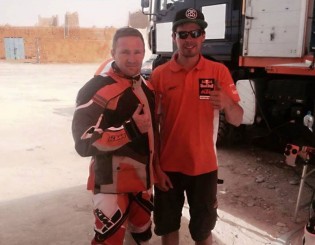 KTM Australia's King of the Desert Ben Grabham has already commenced the lead-in to his 2014 Dakar Rally effort, and this weekend he will face the starter for the sixth and final round of the FIM Cross-Country Rallies World Championship.
Fresh from a training camp in Spain involving multiple World Champion Marc Coma, HSE Motorex KTM Off-Road Team racer Grabham will now contest the OIlIBYA Moroccan Rally (October 12-19).
"I arrived in Morocco yesterday for some bike testing and set up after three days training on navigation," said the 31-year-old Bathurst ace. "Now I understand why Coma is so good at rally racing. It was certainly tough but it was a priceless opportunity to hook up with someone of his calibre and just take in as much possible."
Grabham is Australia's most decorated current off-road racer, and his incredible recovery from the serious spinal injury he suffered early in 2012 is nearly complete – if his 2013 season has been anything to go by.
He began the year with a top-15 maiden finish in the world's biggest off-road race, the Dakar Rally, then won the WA Forest Rally, the inaugural WA Desert Racing Tri-Series, and the E3 class in the Australian 4-Day Enduro championship at Harvey in WA.
"I've been getting stronger each month and it was real good to be at home for a month and be able to knuckle down and stick to a solid program. I'm not able to do that when I'm on planes all the time."
While the Moroccan Rally will see Spaniard Marc Coma attempt to wrap up the FIM Cross-Country Rallies World Championship, Grabham, himself a three-time Australian Safari winner, will look to gain not only the best possible result, but further experience at the world-level game.
"KTM have a great rally bike and I'm feeling good; it's just a matter of me learning how to read the maps and understand what to do and when. That's where this is a great opportunity, to be under the tent with the factory boys like Coma, Farrier and Casseli will be a priceless experience and I wouldn't get this opportunity with any other brand.
"I'm pretty excited to be honest. It's kind of the last piece of the puzzle to make a push at Dakar and see what I can actually do."
The 2014 Dakar Rally runs from January 5-18 and stretches from Rosario, Argentina, through Bolivia to Valparaiso, Chile across 8000 kilometres of the most beautiful and inhospitable terrain imaginable.
The OIlIBYA Moroccan Rally begins on October 12 at Zagora, in southern Morocco, and concludes on October 19.