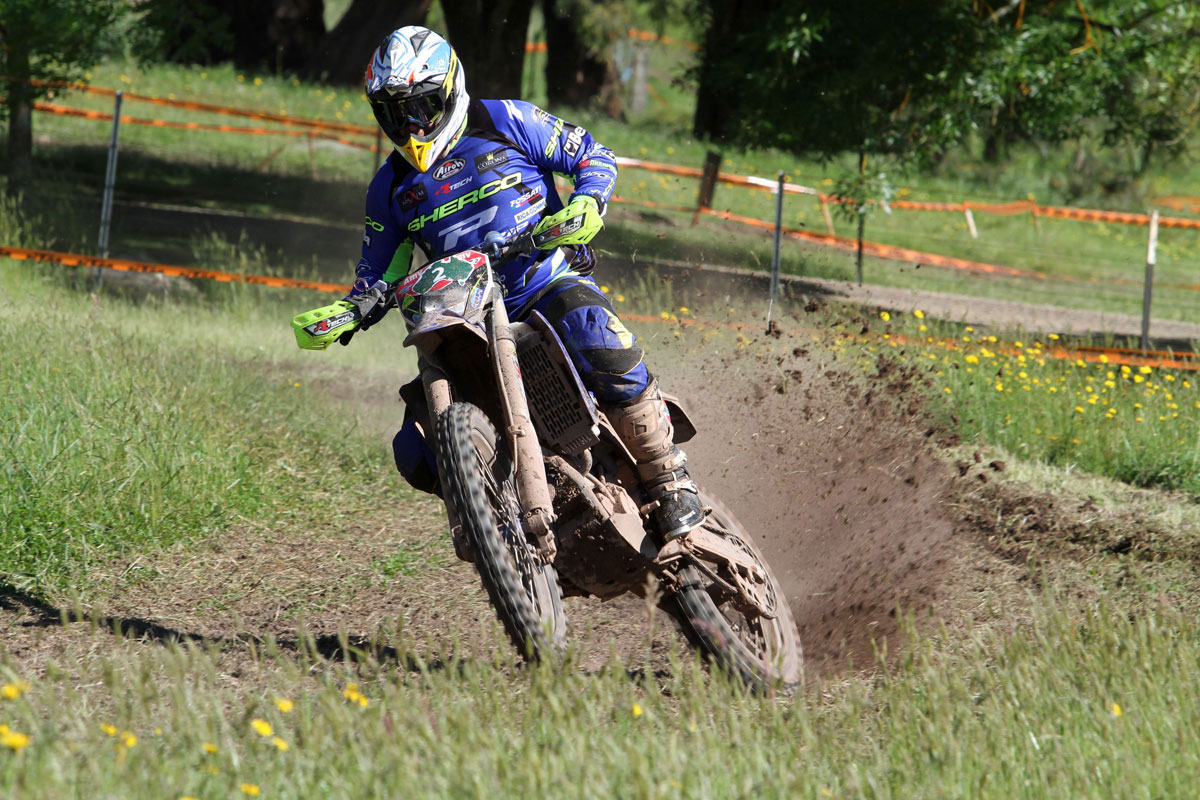 World Enduro Champion Matt Phillips finished seventh outright in Victoria despite being in holiday mode.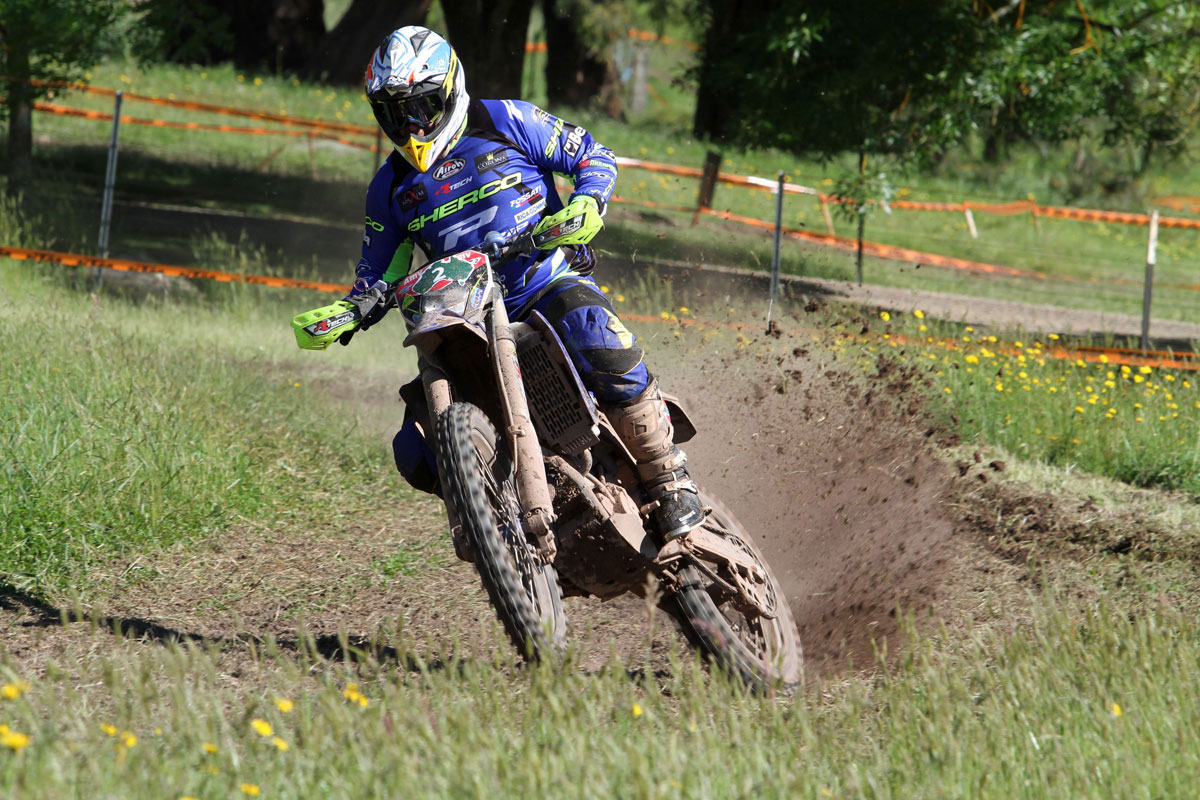 By Hayden Gregory
Fresh off his recent Enduro World Championship, Phillips decided to contest the Australian Four Day Enduro for a bit of fun. Admittedly the Sherco rider had not trained since his recent triumph and was not expecting any great results.
"This is my off-season but I came to race because the Four Day is a great event," Phillips said. "We had some really awesome views from the top of the mountains. It was a really scenic route with a lot of erosion mounds and some fun riding."
Phillips looked strong early before a nasty crash in the first special test stalled his run. He would recover to have a mixed four days of riding ultimately finishing fourth in the E2 class and 7th outright,
"From a racing perspective this wasn't my finest performance. I hadn't been training since the Enduro World Championship season finished in September," Phillips explained. "I went down hard in the first test on day one. I just caught some slippery grass and took a ride down a hill on my face. I didn't expect too much coming into the event but I pushed hard and felt good and I had a lot of fun out there."
"The tests only got a little bit rough but I was able to use the bike well and get a little creative with lines to find speed. I pushed hard but the times didn't come and the other boys were flying."
"It was great to work with the Australian Sherco Team," Phillips continued. "I had a really fun week. It was great to see everyone and catch up with the other riders. I learnt a few things during the week and there's nothing like getting beaten coming into a pre-season. There's a bit of fire in the belly to begin training and preparing for the 2017 season."
Phillips will now enjoy some downtime back home in Tasmania before heading back over to Europe in January to prepare for his World title defence.