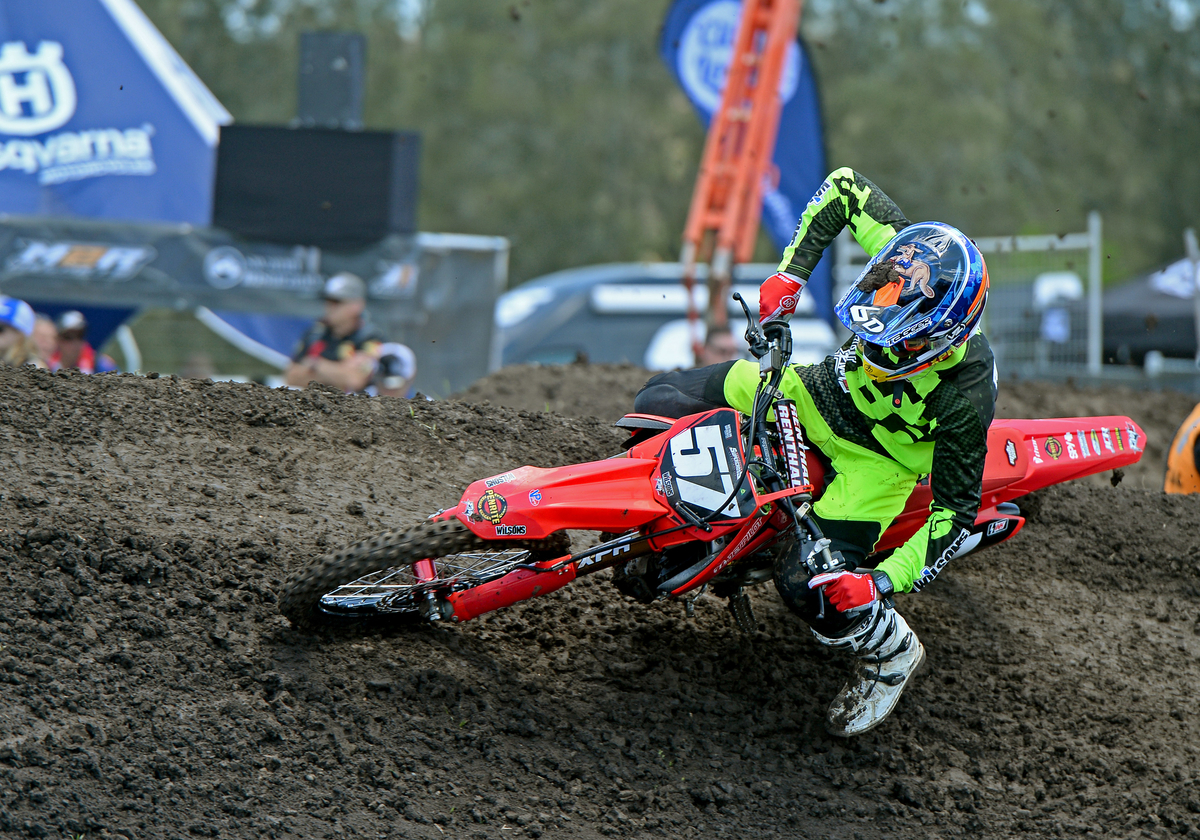 With two riders in touch of the SX2 championship podium the Penrite Honda Wilson MX team are set to holty contest the final round of ASX.
By Hayden Gregory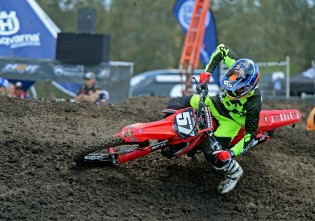 With Jimmy Decotis expected to take out the SX2 crown, the remaining two podium positions are still up for grabs. At present Jackson Richardson sits in second place while teammate Geran Stapleton holds onto third. Both riders will be looking to stamp their authority in Melbourne, securing top positions in a national supercross event.
Richardson is confident heading into the finale and wants to repay all the hard work of his Wilson MX team by laying claim to that second place spot.
 "I'm really looking forward to this weekend, I'm sitting in a second in the championship and if I can ride smart and stay safe we should be able to put Wilson MX on the SX2 Championship podium," he said.
"The track last weekend was a lot of fun, and I think the little extras like the ramp and the tricky rhythm section made racing interesting – so we're hoping the track will be something similar this weekend.
"It's been an awesome experience being a part of Wilson MX for the 2015 Supercross season, so I'm going to be putting in one final charge so I can put the team on the box at the end of it."
Teammate Stapleton will enjoy riding in front of a home crowd in Melbourne and is also planning a Wilson MX double podium finish.
"It's going to be good having the final round at home – we haven't had a Supercross in Victoria yet this season so to have my family and friends coming out to support me this weekend is going to be awesome," he said.
"There are a lot of guys in our class who are out injured, so the plan this weekend is just to keep it on two wheels, and maintain that third place in the championship.
"It's been an awesome year with the Wilson MX team, and if Richo (Jackson Richardson) can hold second and I can finish third it will be a real reward for everyone after all their hard work."
The Penrite Honda Wilson MX team will return to a three rider line-up this weekend, with Luke Wilson succumbing to a broken wrist. Jake Williams will round out the team and despite battling sickness all week he would love to end the year on a high.
 "It's been a bit of a tough week, I've been sick since Sydney so I haven't had the chance to ride or train much," he said.
"With the last round being in Melbourne though, it will be good to have a bit of a home crowd behind me.
"The plan for me is always just to keep off the ground and have fun, so fingers crossed that all goes to plan this weekend and we can finish the year off on a high."