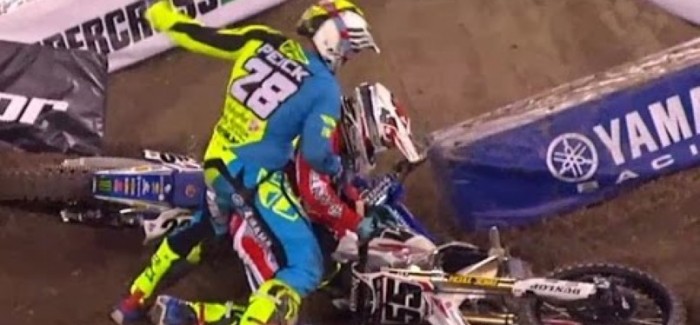 Weston Peick has issued an apology following his attack on Vince Friese.
By Hayden Gregory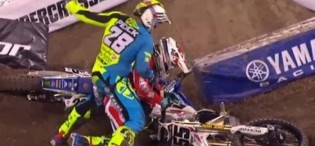 The AutoTrader.com/Monster Energy/Toyota/JGR Yamaha rider reacted to a collision with Vince Friese punching him multiple times and shoving him off the track at Anaheim. The incident left Peick disqualified from the race and suspended for round two in San Diego. A $5000 fine was also issued.
His official apology can be read below:
To My Friends, Fans and Sponsors,
While I have had some time to absorb my actions of this past Saturday night I felt it was important to apologize for the way I handled myself in the heat of battle. I must admit, I have been overwhelmed with the support I have received, but we know the race track is meant for just that, a place to race our motorcycles.
I can't even remember a year where the depth of the racing field has been so strong. I'm looking forward to getting back to round three and racing the way I know how and representing my Sponsors and Fans to the very best of my ability.
See you in Anaheim.
Sincerely,
Weston Peick