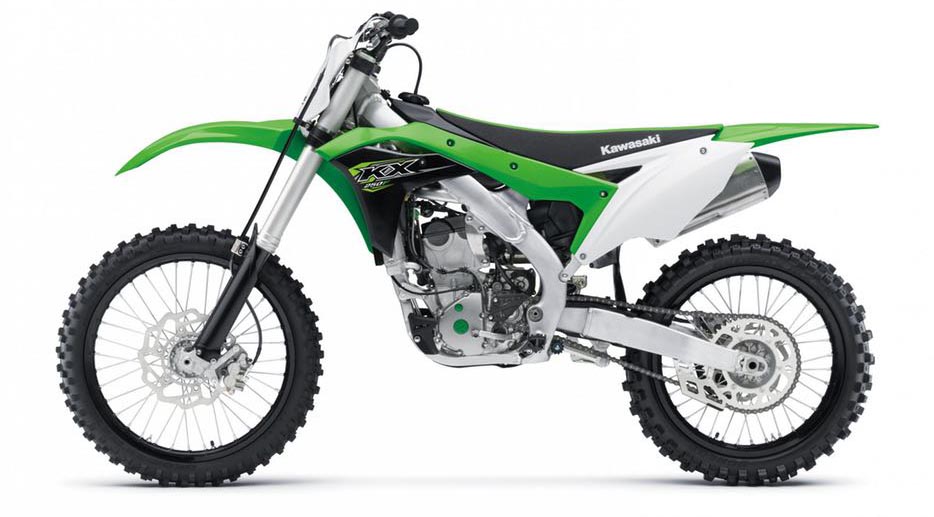 What's new?
Improved power and torque throughout the rev range
Improved suspension settings for better compliance, resulting in quicker lap times
ENGINE
New throttle body and fuel injector angle, for increased torque feeling throughout rpm range
New fuel pump with increased output pressure
New intake boot
New intake camshaft
New cylinder head with revised intake tract and compression ratio (13.4:1)
New exhaust header with longer and larger piping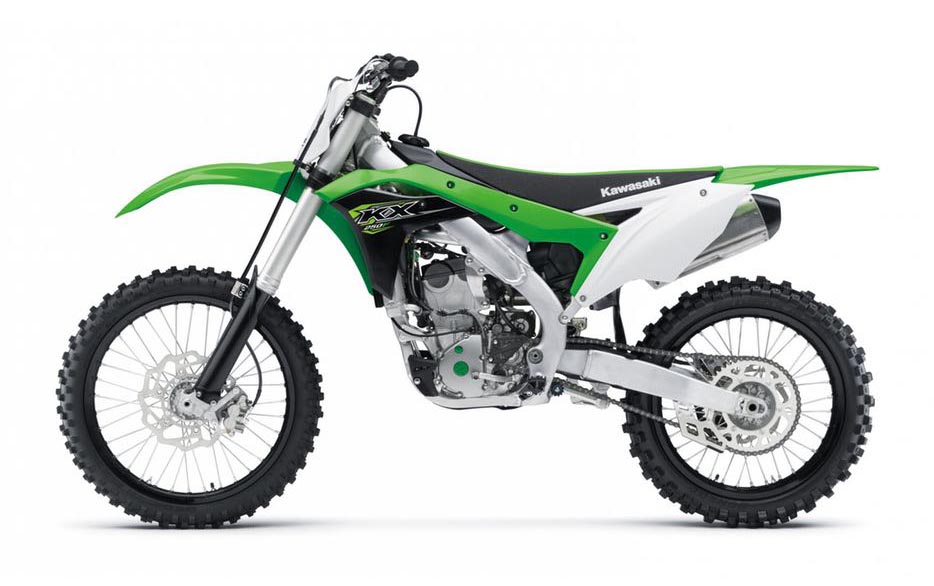 TUNING
Lightweight ECU, with revised settings
DFI® Connectors activate three separate engine tuning maps (standard, hard, soft)
Optional KX FI Calibration Kit (Handheld) requires no tools, laptop or battery
FRAME AND SUSPENSION
Lightweight, aluminum perimeter frame design
Showa 48mm Separate Function Front Fork (SFF Type 2)
Unchanged since the introduction of a new frame in 2017, the slim chassis design contributes to light, nimble handling. The flat seat makes it easy for riders to shift their weight, offering a high level of riding freedom. New for 2018 are fine-tuned front and rear suspension settings that deliver improved bump absorption, which result in improved handling. Kawasaki test riders found improved times in tight and open sections of the Kawasaki test track.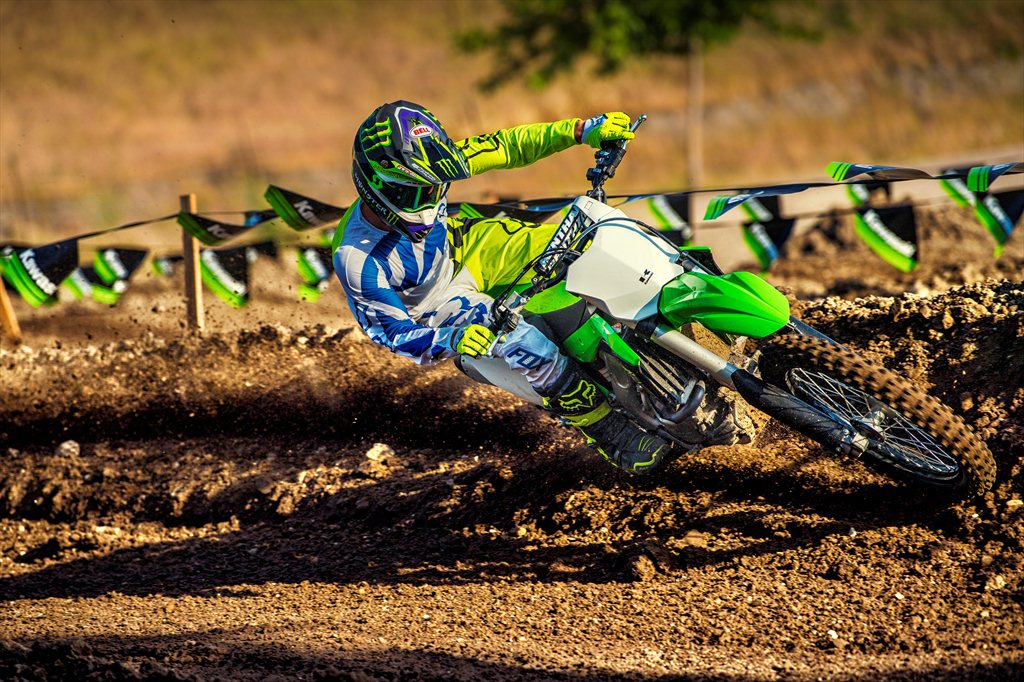 LAUNCH CONTROL
The KX Launch Control system is a major advantage in getting out of the starting gate straight and fast. Launch Control Mode has the greatest effect within the first few seconds of releasing the clutch off the start.
The KX250F features a Launch Control system that, with the simple press of a button, allows riders to activate a separate engine map designed to assist starting in certain conditions. The Launch Control Mode map retards ignition timing, allowing tires to gain grip in low-traction situations, and allows riders to focus on their lines. Launch Control remains active through first and second gear, until the rider shifts into third gear, and then it returns to normal engine timing.
BRAKES
Contributing to the racing components found throughout the KX250F are the brakes. Up front is an oversized 270mm Braking brand rotor, which delivers strong braking force and superb control. The petal style discs contribute to both sporty looks and help deflect debris. Rear caliper guard helps protect the caliper from damage.