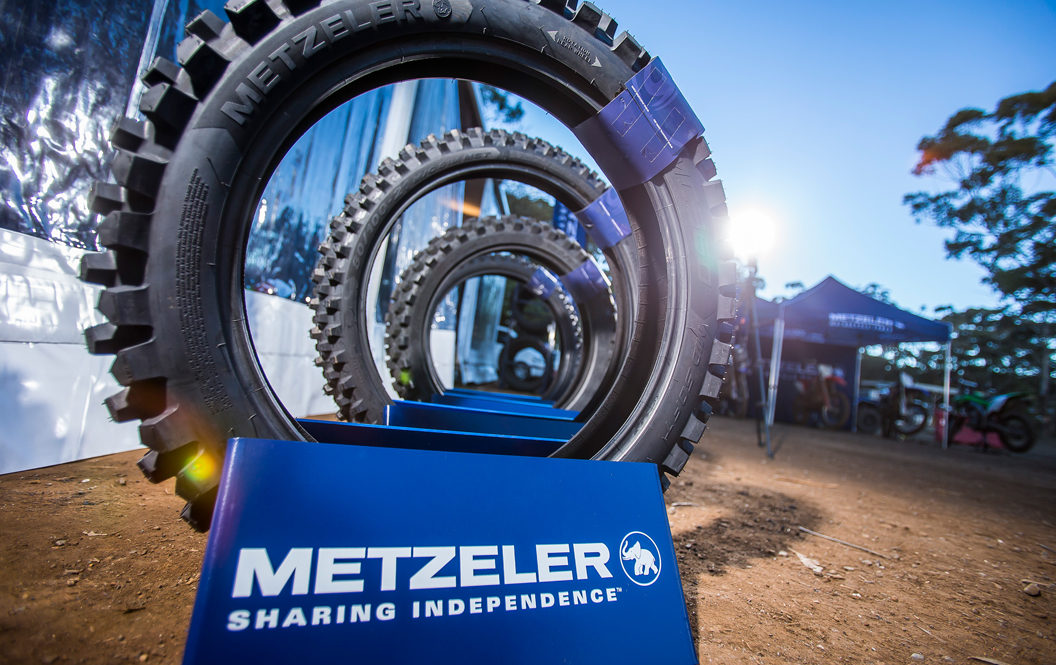 STORY MATT BERNARD PHOTOGRAPHY iKAPTURE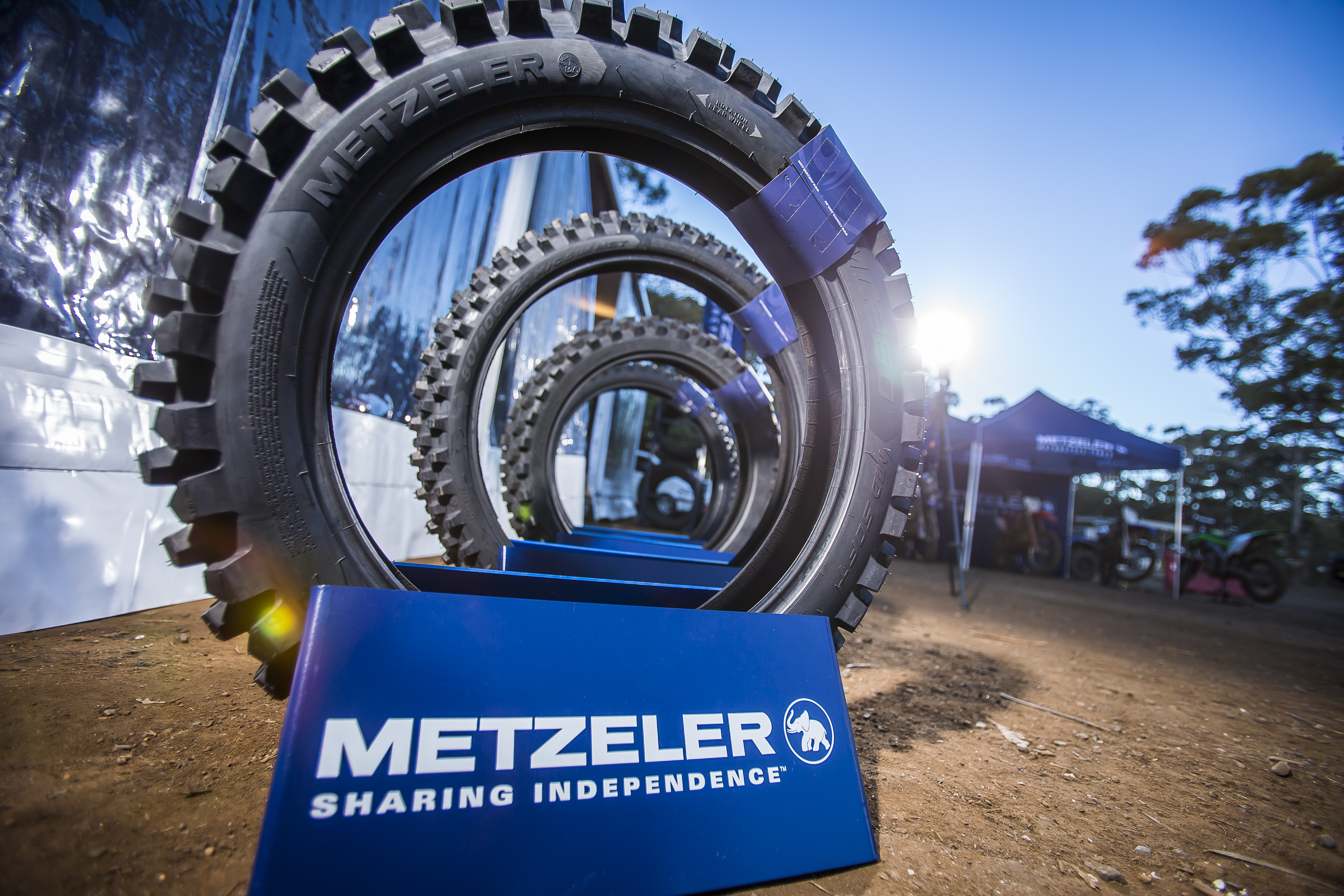 Heading to launches is one of the most exciting parts of the job here at DA. I'm not going to lie though, I didn't think much of heading to Wollongong for the Metzeler MC360 launch – how good can it be checking out some black hoops? I had been in the Gold Coast to shoot Kawasaki's latest signing, Dan Reardon. Once I landed, the gear bag was packed, kissed the wife goodbye and jumped in my ute. Wollongong is one of my most favourite places to visit, lots of fond memories and good times had, so that part I was fairly happy about. I checked in and headed to level seven of the Novotel. Holy smokes, talk about fancy. A modern room with a mint water view – ok Metzeler, you have done well!
LET'S LEARN
After settling in, myself and other selected members of the Aussie and NZ media piled into as bus and headed towards the lighthouse at Wollonong. Here we were presented with all the information and an amazing seafood dinner. The passion from the Metzeler staff is not to be questioned. For this Pacific launch, they had flown several staff from their office in Singapore and technical staff from Italy. The MC360 tyre replaces the MC range from Metzeler. MC4, MC5 and MC6 have been around for several years and it was time for a new and improved design. Replacing these are the Mid-Hard and Mid-Soft MC360 tyres. You won't find the same tyre with a different tread pattern either. These two tyres are completely different, you'll find different compounds, different carcass design and totally different tread pattern. The Metzeler MC360 range has been developed over two and a half years, mainly tested and refined at Metzeler's head testing facility in Sicily, Italy, before being put through their paces around the world. These tyres are designed for Motocross, Supercross and Enduro, with a unique design to suit harder or softer terrain. The reversible tyre is street legal and is available in motocross and non-FIM endure sizes. After the informative presentation. We headed back to the Novotel and I grabbed some much needed rest, the next day was moto-time!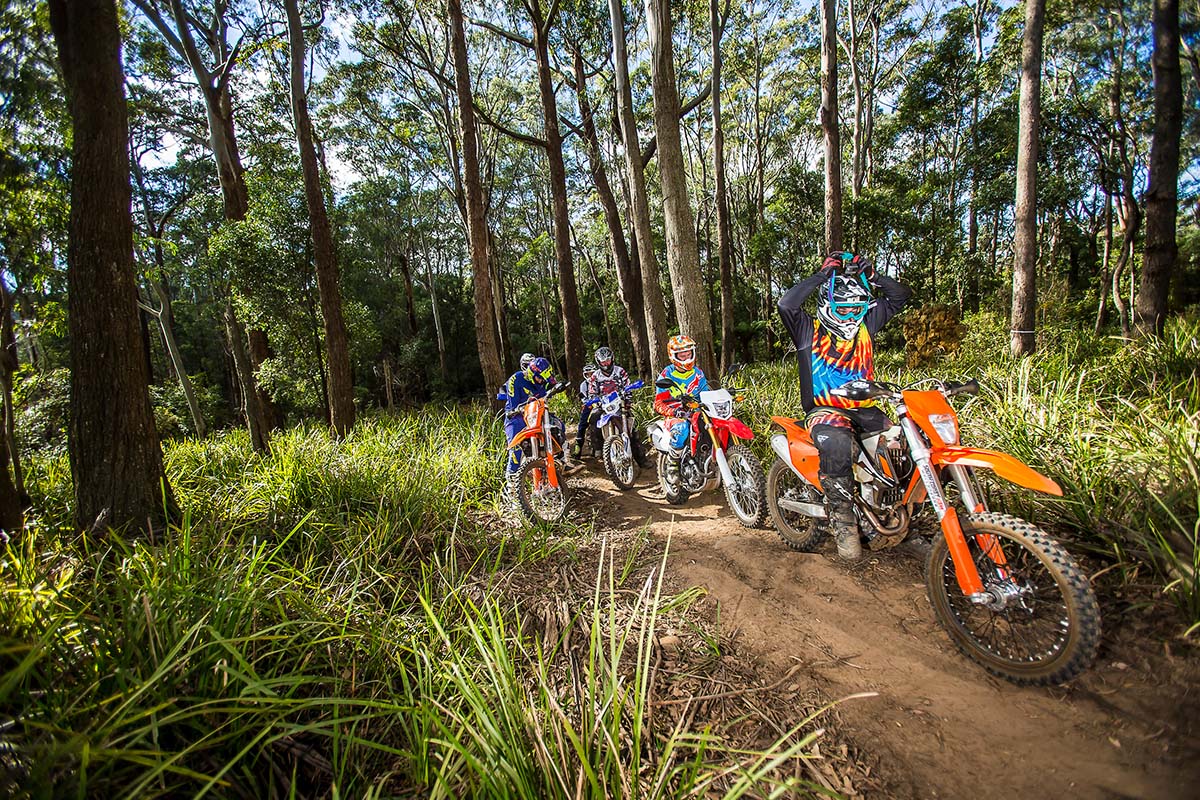 RIDE TIME
Mt Kembla is a little hidden gem in the New South Wales coast line. The track is rather tight and has a lot of jumps, they're fairly steep and small in size. You do a lot of jumping! The corners are good to test tyres, in the morning the freshly ripped surface created a soft top to the dirt, by the afternoon it's rock hard, in the morning the mid-soft performed well. Around the Mt Kembla circuit, I preferred the Mid-Hard tyre, the little bit of traction is gives up in the softer terrain far outweighed its confidence and traction on the hard pack surface. Especially as the day went on. After laps on the YZ250 two-stroke, the YZ450F and a KX450F, I was confident with the Metzeler tyres, but more so the Mid-Hard on the drying conditions.
After the morning on the motocross track, we headed bush. I was really excited to get into the trails as I simply love the long loop at Mt Kembla, it's tight, it's technical and can get a little tricky in the wet. The top loop, or shorter loop, is a bit harder packed and dusty, which was a good mix for the tyre test. I rode the Yamaha WR450F, the Suzuki DRZ400 and the KTM350EXC-F in the loops. We hit the long loop and I was on the KTM350EXC-F the perfect bike for that track and the mid-hard tyres. I was very confident with the tyre, especially the front. You could push into the tight stuff hard and trust it wasn't going to wash. I got a little snap happy on the throttle a few times and never had a scary moment. I was impressed.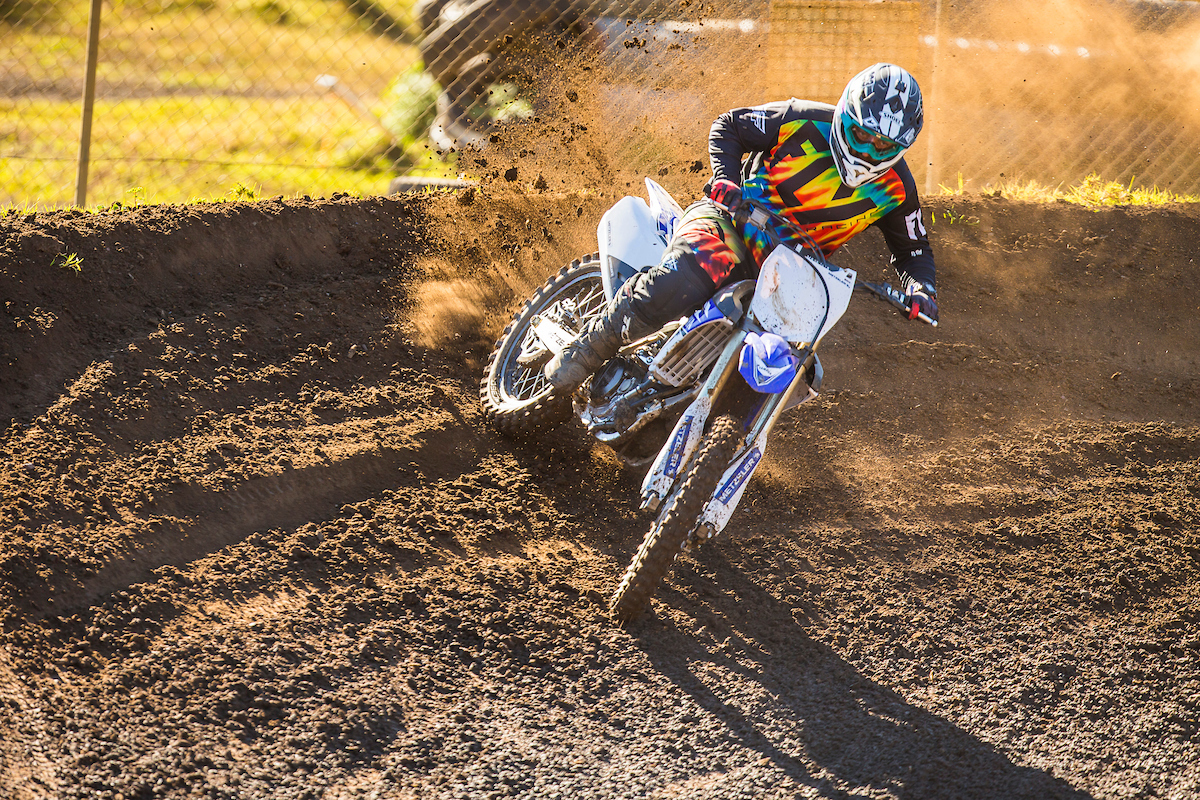 After a full day on the bikes, it was time to shake hands and pack it up. We grabbed a DRZ400 from the launch for a future feature, so it'll be interested to get some more time on the tyres. Thanks to the crew at Metzeler, it was an excellent way to be presented a new product to the Australian market, one which consumers will be keen to try.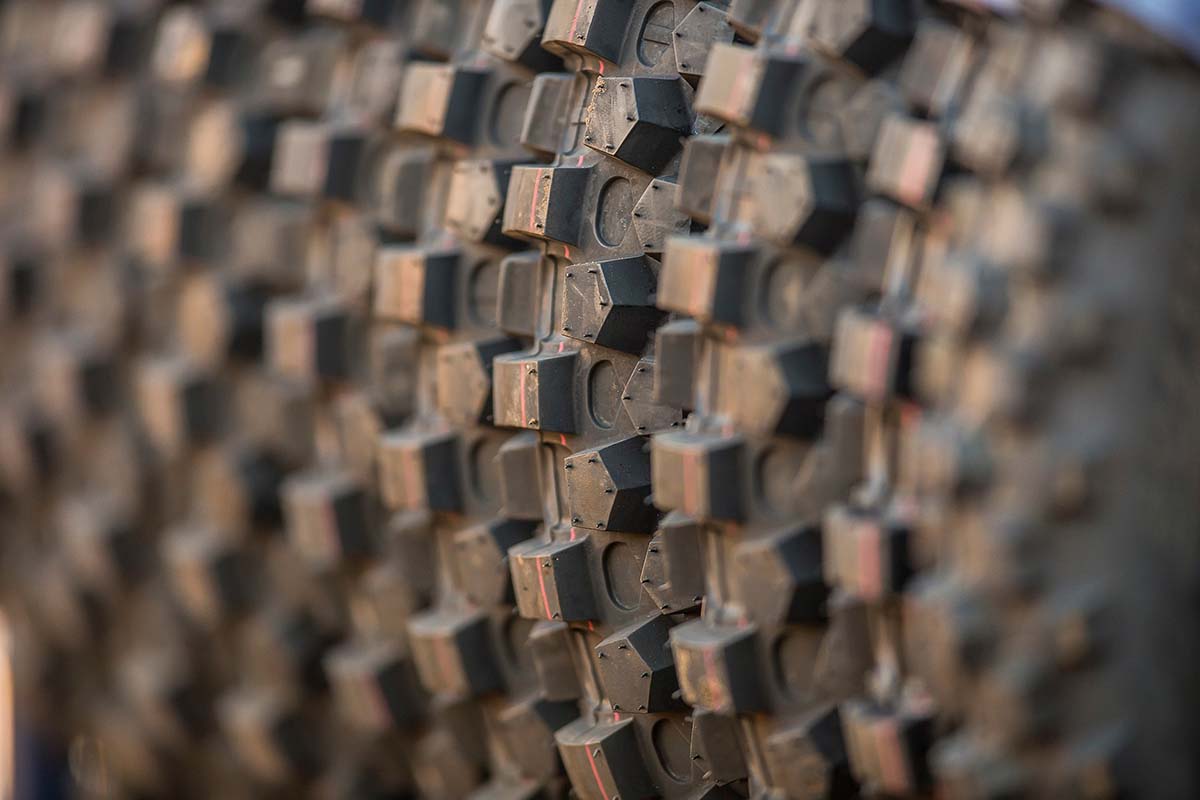 TYRE SPECS
MID-SOFT FRONT
Centre knobs alternately divided in 2 and 3 sections
Footprint's transversal stiffness tuned for enhanced lateral thrust
Centre knobs alternately different-sized
Lateral diamond-shaped knobs
Self-cleaning from mud and dirt
Centre knobs with parabola layout
Thicker section only aside to assists handling and resistance
Reversible
MID-SOFT REAR
Center knobs with parabola layout
Thicker section only aside to assists handling and resistance
Diamond-shaped shoulder knobs couple with the side sections of centre knobs to ensure grip at any lean angle
In-between knob V-shaped spaces optimized to evacuate mud and dirt
Center knobs alternately divided in 2 and 3 sections
MID-HARD FRONT
Metzeler's CKB technology
Continuous Knob Binding – the key to braking grip and consistency
Alternated shovel and diamond knobs aimed to traction when leaning
Same-sized center knobs, alternately divided in 2 and 3 sections
Footprint's transversal stiffness tuned for enhanced lateral thrust 2
In-between knob V shaped spaces optimized to evacuate mud and dirt 4
Reversible
MID-HARD REAR
CKB technology – Continuous Knob Binding – and a high land/sea ratio the keys to traction and durability
Center wide knobs aligned with lateral diamond knobs to maximize turning support • Directionality • Maximising traction on turn exit • Footprint and durability
Lateral diamond knobs
Reversible
METZELER MC360 QUICK FACTS
A 100% carbon black blend of synthetic and natural rubbers
METZELER MC360™  has successfully accomplished SNI, ECE and DOT certifications and can be ridden legally on-road
Tri-Ply carcass is designed to be strong and impact-resistant
The Metzeler technicians recommend 14.5psi for use with a heavy duty tube, with very little variance for conditions.